Interior Design And Window Treatment Trends For 2021
After spending most of 2020 stuck at home, many people want to make their abodes more comfortable and convenient for working, studying, and playing. Many interior and window treatment design trends for 2021 will follow these themes. You can expect to see new work-from-home set-ups, smart motorized window shades, refreshing color palettes, and eco-friendly home decor, to name a few. Here are some ideas you might want to try.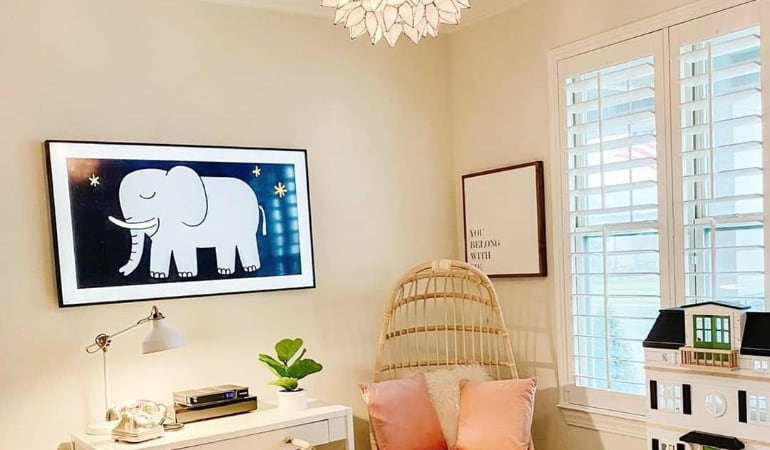 Create New Spaces Like A Home Office Or A Playroom
These days, people are finding underutilized space or creating multi-functional spaces for doing more activities at home. They are converting garages into playrooms. Closets and spaces under dormer windows have transformed into workstations. Guest bedrooms now double as the home office and gym.
Using rooms in your home differently this year might get you thinking more about how you cover the windows in those rooms. Versatile Polywood® plantation shutters fit any activity. They close tightly for privacy during virtual meetings or e-learning. Then open them when you want sunlight to brighten up a tiny home office. They also offer excellent insulation in chilly garages or attics that now function as playrooms. And if you ever need to use a room for its original purpose again, your Polywood shutters will still look great because they last longer than other window treatments.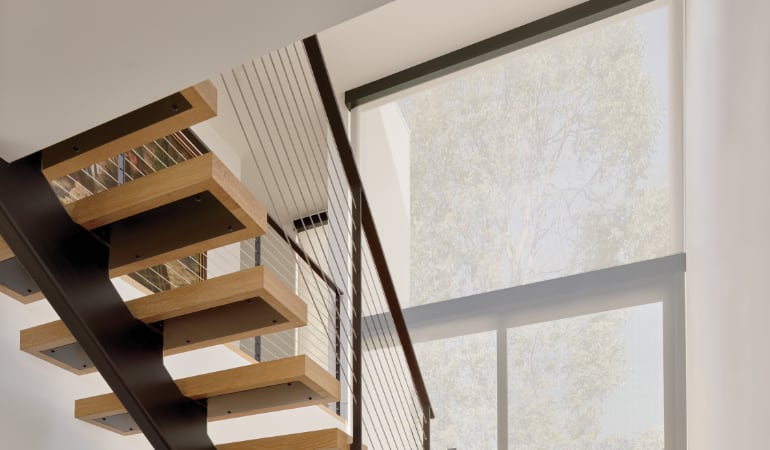 Make Window Treatments More Efficient With Smart Technology
Smart home technology continues to gain traction, even with 2021's window treatment design trends. This year, integrate your motorized window shades into your smart home system for effortless operation. This high-tech upgrade lets you easily open and close shades from anywhere with a smartphone app, remote control, or voice-activated device.
Use your app to schedule your shades to open for morning light and close again before the hot afternoon sun strains your AC. Close shades from the couch with your device when you want total darkness for watching TV. Then open them the next day from your desk when you need more light to work or study.
Create Tranquility With Watery Blues and Earthy Hues
After the stress of 2020, homeowners want to create a relaxing atmosphere at home. That's why they're choosing rich but restful hues like nautical blues, classic neutrals, and earthy oranges, and browns. These colors bring a hint of nature and exotic places into your home when you have to stay home.
For a contemporary look, paint an accent wall or a whole room in an inky blue or mossy green color. Or bring color into your home with furniture, accent pillows, and rugs. White or neutral colored shutters or shades provide contrast in a room with bold wall colors or accents. In rooms with more subtle colors, selecting colored roller shades to add interest to any room and match existing decor with their simple lines. Or add softness to windows with Roman shades in a trendy color.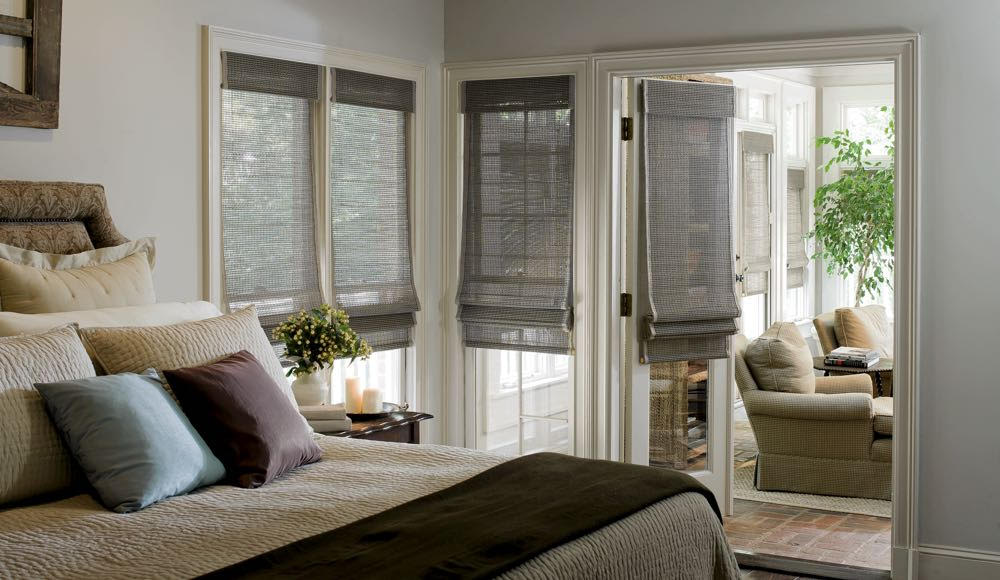 Bring The Outside In With Natural Materials
In 2021, use natural and eco-friendly materials for effortless style and a calming effect in your decor. Try rattan or cane furniture, unvarnished wood tables, hemp textiles, and houseplants in ceramic pots. Look for eco-friendly materials like reclaimed wood, bamboo, teak, cork, and organic cotton in home furnishings and fixtures. Or experiment with recycled and repurposed pieces found at thrift stores, flea markets, and antique shops.
Using natural light to brighten your living space adds another natural element and reduces energy consumption. However, when you want to cut the glare or enjoy some privacy, you can block the sun with natural-looking window treatments. Woven fiber shades made from bamboo, reeds, or jute will filter light and add texture. Or use premium wood plantation shutters for elegant window treatments that complement the other natural elements in your home.
What 2021 Window Treatment Design Trends Will You Try?
Sunburst can bring the latest 2021 window treatment trends to your rooms. Our custom window treatments give your home a fresh look you'll love year after year. To schedule a free in-home consultation, call us at 877-786-2877 or fill out the form below.