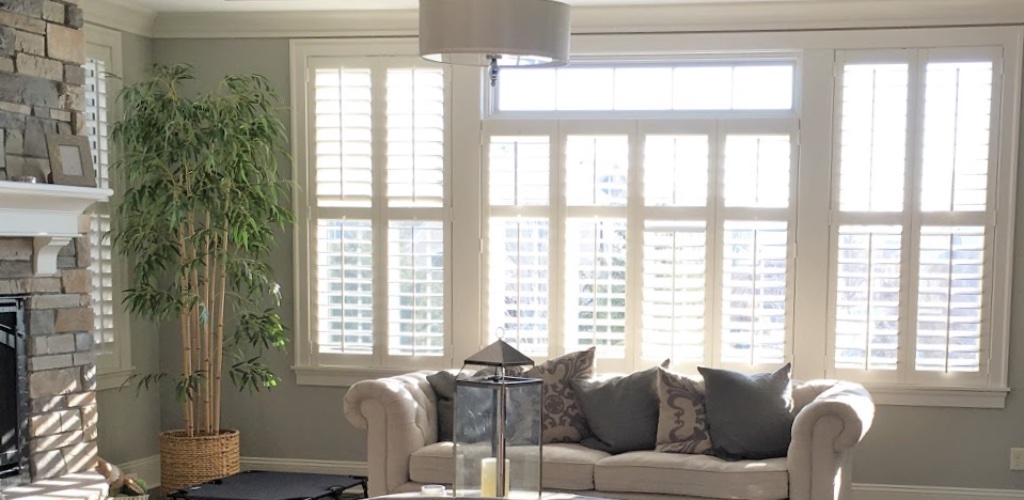 Interior & Window Treatment Design Trends for 2020
A new year means a fresh start. If your New Year's resolution includes updating some aspects of your home and bringing it into the new decade, you aren't alone. Homeowners everywhere are looking for new looks, and many new interior and window treatment design trends for 2020 are emerging.
It looks like 2020 will be the year of nature and sustainability as organic materials and energy-efficiency window treatments take the spotlight. To balance this focus on the natural environment, expect some surprises like bold colors and metals. Looks like we'll be cozying up in more welcoming room layouts, too.
Getting excited? Here are all the details for these 2020 trends.
Organic Materials Continue To Rise In Popularity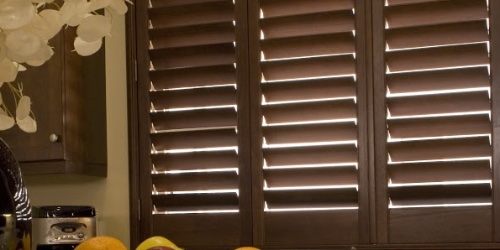 Wood is king in 2020. Expect to see it in finishes, decorations, furniture, and more. This versatile, natural material comes in many stains and grains to effortlessly match your existing decor and can be incorporated into every room of the house. For easy wood accents, try a wood side table,
real wood plantation shutters
, or a carved wood centerpiece.
Other natural materials will also dominate home decor this year, including hemp, jute, rattan, sisal, and wicker. These so-called "humble materials" are a simple way to add textural interest to a room. Use them in furniture and accessories to give your home a casual feel.
Energy-Efficient Windows And Window Treatments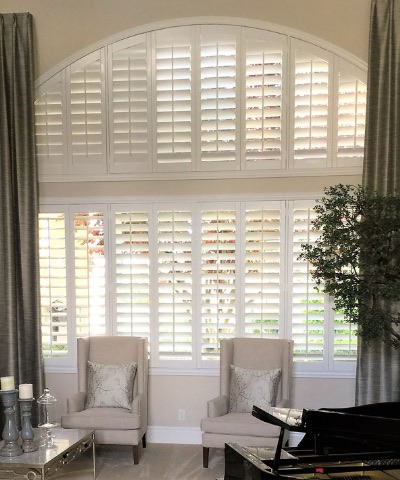 Environmentally friendly trends have grown in the past decade. If you haven't invested in energy-efficient measures for your home, now is the time to start. A great place to begin in 2020 is with your windows and window treatments.
More home energy is lost through windows and doors than anywhere else, making your HVAC system work overtime. Wood window frames are a great sustainable option that offers great insulation while following the aforementioned natural materials trend. Maximize window insulation with features like triple-pane glass, gas fillers, and low-emissivity glaze.
But don't stop at just upgrading your windows. For the best energy conservation, install Polywood® plantation shutters. Made of a durable recyclable wood substitute, Polywood shutters are specially designed with an insulating system that insulates windows up to 70% more efficiently than other coverings. They also last longer than other window coverings and are recyclable too!
Open Your Rooms With Natural Light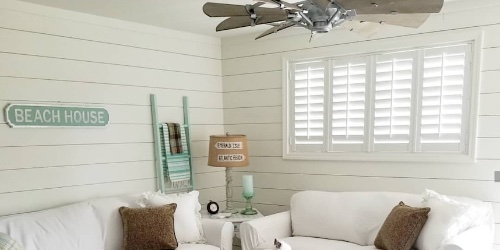 To go with the emphasis on organic materials, natural light is a growing consideration for 2020. Natural light creates an openness that's difficult to manage with electric light. Home designers suggest using it to highlight the colors and finishes in a room.
To let in more light, anticipate a shift toward versatile window treatments that are designed for better light control. Sheer cellular shades and plantation shutters should replace fussy curtains. When these are open, you can experience brighter views while saving on your electric bill when closed.
Use Metals For Exciting Accents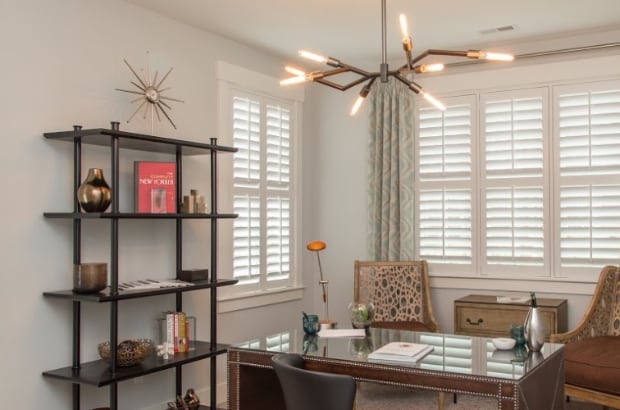 In contrast to the year's natural materials, metal has also found itself a place in current trends. Use it in industrial applications or as luxurious finishes, whatever fits your taste. The easiest way to incorporate metal into interior design is through accents and details. Think metal finishes on light fixtures, metallic furniture legs, and metalwork art pieces.
Create Intimate Spaces — Even In Open Floorplans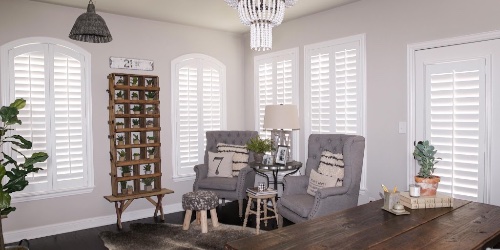 Room layouts will be all about getting closer this year. This means incorporating more seating for lounging around, using comfortable furniture, and creating sociable set-ups that get people talking. Follow this trend with small changes like pushing furniture closer together or adding an armchair or two in a nook or corner.
Designers suggest using zones to create multiple small gathering spots in a large room. Have a small room? Pair a slim profile sofa with a single chair and a footstool or ottoman that can serve as either a coffee table or third seat.
Quick Splashes Of Soft, Surprising Colors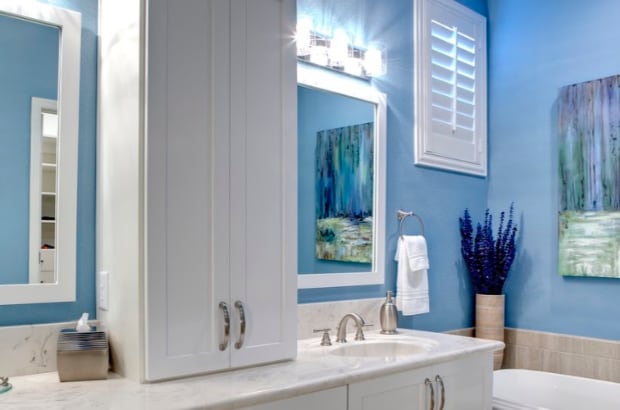 After years of neutrals taking the spotlight, colors are coming back. Many of the hues slated to be on-trend this year will be muted versions, though. Think pastel pinks paired with mint, earthy greens and terracotta, and soft blues on everything from walls to furniture. Homeowners have also turned to shades to add a splash of color to the room.
For the more adventurous homeowner, you won't be amiss painting your kitchen something dramatic in 2020. Anything but white walls goes this year, and rumor has it black kitchens with white window treatments will be in!
Update Your Home with Sunburst Shutters
Excited for these interior and window treatment design trends for 2020? Us too. Bring your home into the new decade with modern, energy-efficient window treatments from Sunburst Shutters. Fill out the form below or give us a call at (877) 786-2877 for a free in-home consultation to help you find the perfect window treatments for your beautiful home.