Look For These Window Treatment And Interior Design Trends In 2022
If you want a fresh look for your home, you'll find plenty of inspiration this year. Lots of things are changing, and you can expect some exciting new interior design trends for 2022 as well. You'll see new color palettes, sustainable materials, dramatic window treatments, and more. Whether you want to incorporate something different into your existing decor or makeover a whole room, check out these up-and-coming decorating and window treatment trends in 2022.
Use More Texture Everywhere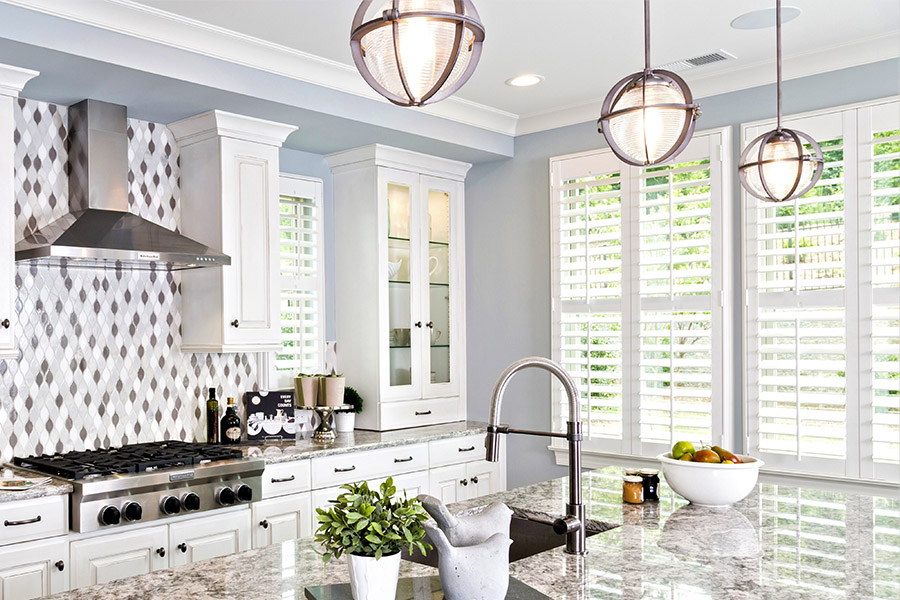 This year, you can expect to see more texture in interior design as people seek to create cozy vibes at home. To try this trend, start with your home's textiles. Put contrasting textures like a chunky knit throw and velvet pillows on your couch or a fluffy rug on a smooth hardwood bedroom floor. Then move on to other details around your home like installing wainscoting on the kitchen wall, using natural fiber baskets for storage, and investing in a leather ottoman.
Layer Window Treatments For An Elevated Look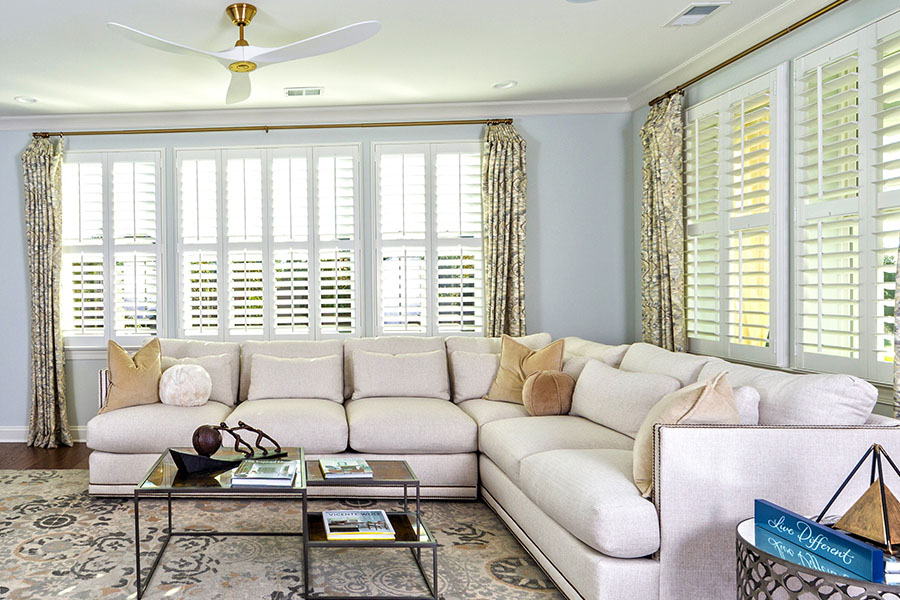 A great way to bring more textures into a room is with your window treatments, especially when you layer them. This hot window treatment trend for 2022 is one sign that minimalist decor is on its way out. More is more from now on!
Use contrasting materials like solid hardwood or faux-wood plantation shutters with soft curtains for the biggest statement. The louvered shutters add incredible texture to your room by themselves but really pop with the curtains. Pair dark wood-stained Ovation® shutters with heavy drapes for a luxe look or combine crisp white Polywood® shutters with any color for an expertly put-together look.
Trade Neutral Hues For Brighter Colors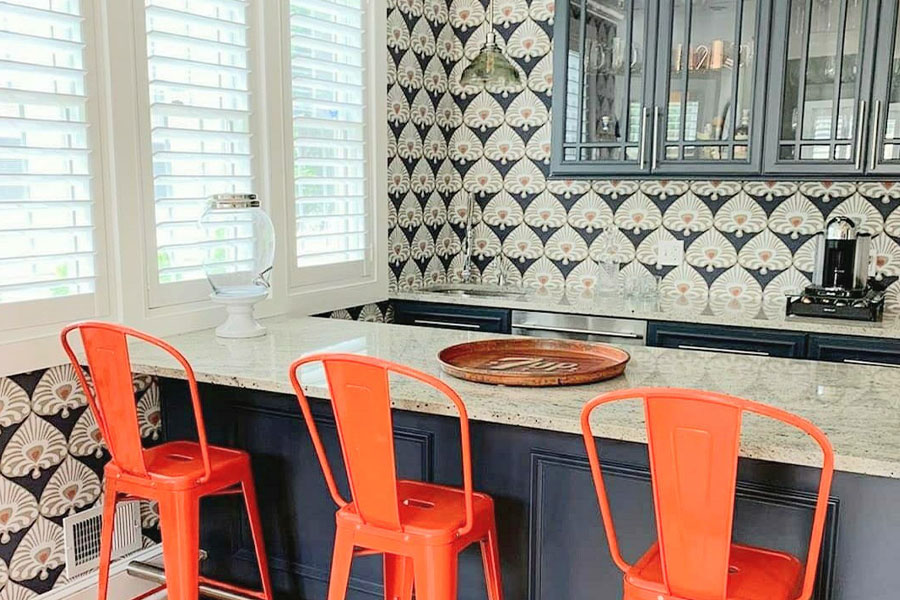 Tired of monochromatic, minimalist decor? You're in luck. Colors are coming back to home decor in a big way. White and gray furniture is being traded out for pieces in earthy browns, oranges, and greens. Cheerful yellows and oranges are in. And according to some decorators, you can't go wrong with pink and green this year. If you're still feeling a little color-shy, it's easy to add just a pop of color with a rug, new window shades, or some wall art in an otherwise neutral-colored room.
Create An Eco-friendly Home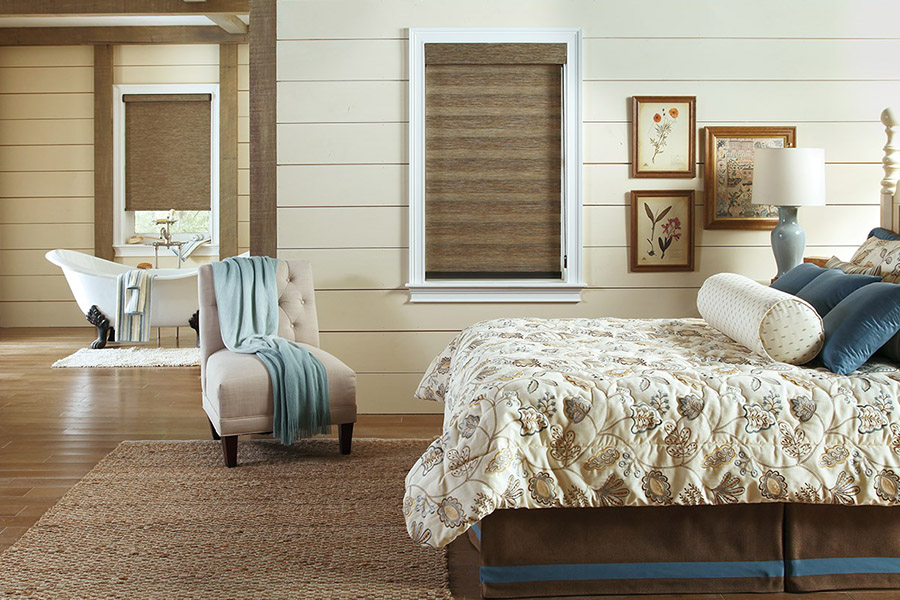 Sustainable living continues to expand into home decor. In 2022, you'll hear a lot about responsibly-sourced materials. You can join the movement by using wood furniture, natural-fiber textiles, bamboo window shades, recycled glass, or even reclaimed wood interior shutters.
Energy-efficient fixtures and furnishings are environmentally friendly too. Carpet on floors and interior shutters on windows help keep in heat to save energy. LED lights use less electricity. And even light-colored paint can help brighten up a room, so you're less tempted to turn on a light.
Rediscover Antique Furnishings
One emerging interior design trend for 2022 is vintage and antique furnishings, thanks to supply chain disruptions. So if you have Grandma's antiques in the attic, pull them out now. Don't like antiques? Mix vintage furniture with your existing pieces for an eclectic look or upcycle things like old lamps, vases, and quilts into more modern decor. If antiques are beyond your budget, get a similar look with new furnishings that are timeless, like traditional hardwood shutters on your windows or an Oriental rug.
Find Your Favorite Window Treatment Trends For 2022 At Sunburst
Find the latest window treatment fashions at Sunburst Shutters. We have styles to compliment everyone's home decor. Schedule a free in-home consultation and find the perfect window treatments for your home. Call us today at 877-786-2877 or just fill out the form below.