Must-Try Window Treatments For Spanish Style Homes
Spanish-style homes look stunning with their terracotta roofs, stucco walls, and rustic wood beams. Such remarkable homes deserve the right window treatments to match their unique style, and there are a few options for attractive and functional window treatments. Hardwood plantation shutters follow tradition. Faux-wood Polywood® shutters give Spanish-style windows an updated look. And roller shades add an exciting touch of color. Here's what to know about these must-see window treatments for Spanish-style homes.
Beautiful Hardwood Interior Shutters Enhance The Traditional Look Of Spanish-style Homes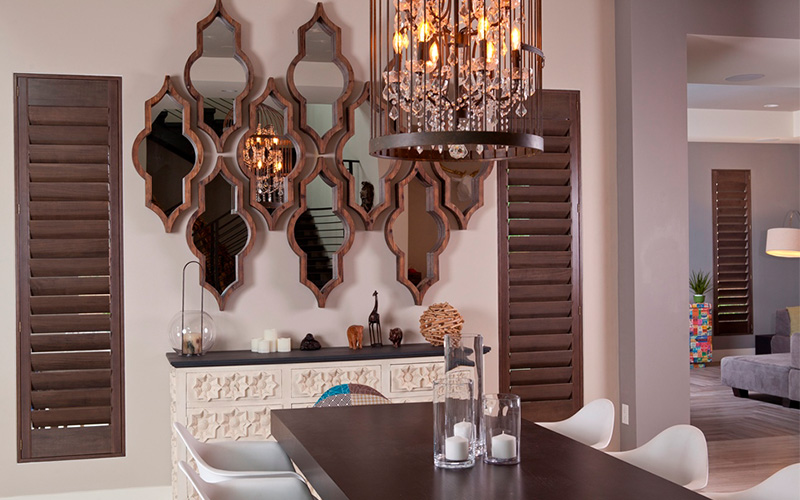 Spanish-style homes often have wood beams, trim, and other accents in dark colors that contrast dramatically with light stucco. If you want to keep this look in your Spanish-style home, use traditional hardwood interior shutters. Premium wood Ovation® Shutters come in many wood stain and paint colors to match the wood trim in your home. Wood shutters will fit right in whether you have an elegant Spanish-style home or a more rustic look.
You'll also want interior shutters for your Spanish-style home's window treatments if you have the gorgeous arched or round windows this type of house is known for. Square window shades or blinds will hide that lovely shape. Interior shutters are custom-built around your window so that you don't lose their unique shape. And the panels and louvers stay functional, so you can still open and close them for light and privacy.
Stylish Polywood Shutters Are The Most Versatile Window Treatments For Spanish-style Homes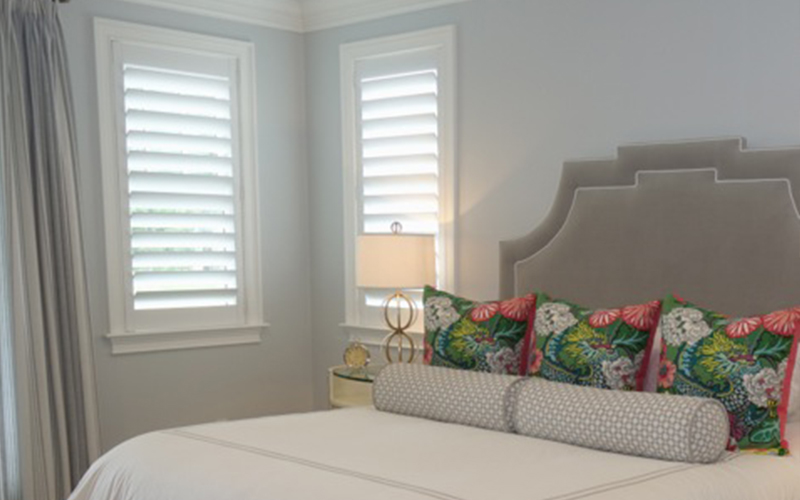 If you want stylish but versatile window treatments for your Spanish-style home, you'll love Polywood shutters. They have the classic look of shutters but come in three shades of trendy white for a modern look. And they match every kind of decor. You can use Polywood shutters no matter how you decorate your Spanish-style home or how often you change your decor.
Spanish-style homes are most popular in warmer climates where the heat and sun take their toll on window treatments. But you don't have to worry about your Polywood shutters. They resist cracking, splitting, warping, and discoloration from temperature extremes and UV rays. And if you live somewhere humid or want to put window treatments in a humid room, Polywood shutters are moisture-resistant too!
Bold Roller Shades Give Your Spanish-style Home A Pop Of Color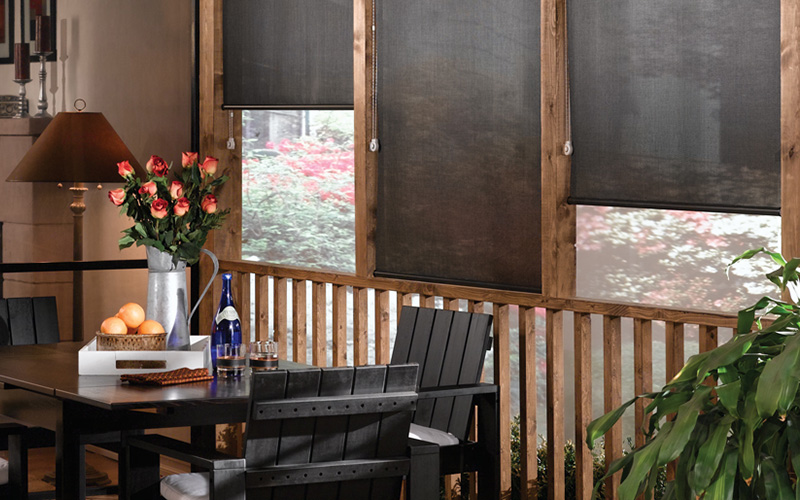 While Spanish-style homes use many neutral and natural colors, some also embrace vibrant Mediterranean-inspired hues. If you want more colorful accents in your Spanish-style home, try bold roller shades. Their clean lines match the simple Spanish style, and you can find them in many different colors and patterns. Try roller shades in warm or neutral colors and arabesque patterns for traditional Spanish decor or choose a bright color and modern design for a big statement.
Roller shades are very functional too. They come in different opacities to let you choose how much natural light and privacy you want. Block light and heat in bedrooms with blackout roller shades and use sheer shades to allow more light for kitchen work. Then there are different styles like cordless, top-down/bottom-up, or motorized varieties to give you even more versatility.
Find Window Treatments For Every Spanish-style Home At Sunburst
Sunburst Shutters has window treatments for every style of home. We offer free in-home consultations to show you what our premium products look like on your windows so you can pick your favorites for your Spanish-style home. Make your appointment today by calling 877-786-2877 or filling out the form below.