Myths About Plantation Shutters And Other Window Treatments
When you're looking to install a new window treatment in your home, you hear a lot of opinions. Some opinions help you find coverings that are beautiful, easy to use, and energy-efficient. But others spout myths about interior shutters and other window treatments. So what's right and what's not?
Myth: Shutters Are Mainly Used On The Exterior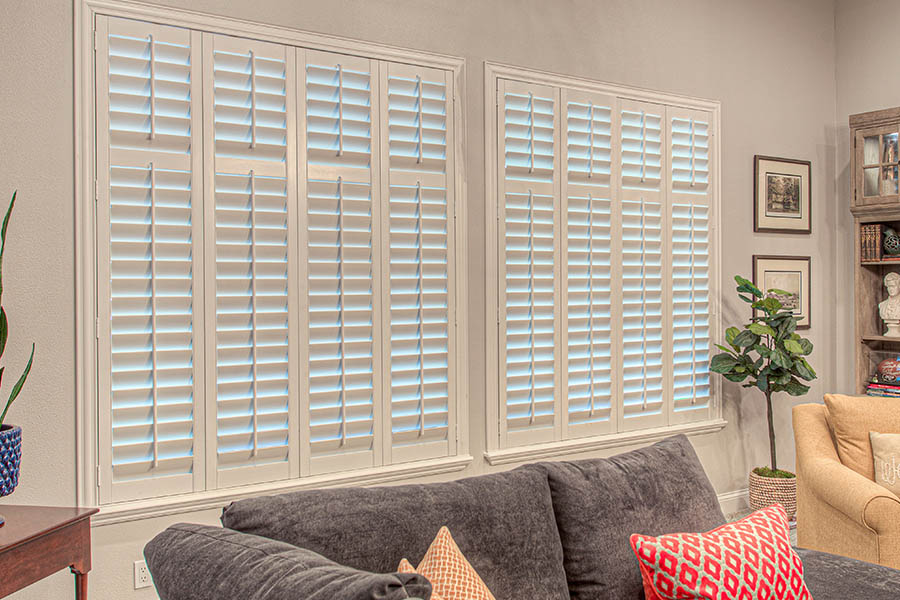 When many people think of louvered shutters, they immediately think of the treatments that flank an outside window. These are usually large panels painted to complement the home's siding. Their purpose is mainly ornamental and bolted to the side of the house -- except in areas with severe storms or heat.
Interior shutters -- also called plantation shutters or louvered shutters -- are much more functional. They are a permanent fixture that fits inside the window frame and usually come in white or a wood stain. You can adjust the louvers to direct light, increase privacy, and provide energy efficiency. Interior shutters have been around for centuries in one form or another, making them one of the world's most popular interior window treatments!
Myth: Shutters And Blinds Are The Same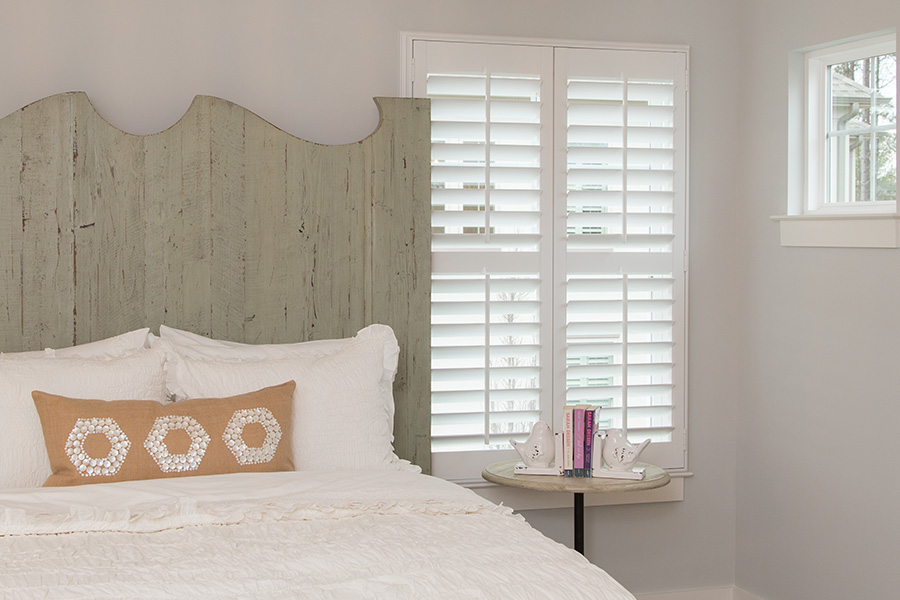 There can be a lot of confusion over the difference between shutters and blinds. They both use slat-like structures that tilt to block sun glare, and both can come in faux-wood and real-wood varieties. However, some distinct differences make them very different species of window treatments. Here are just a few of their unique pros and cons:
Blinds: Window blinds hang from the top of the window and cascade down in a series of thin slats. With a cord or rod, you can tilt the slats for some privacy, but light and air will still leak out from the free-swinging edges of the treatment. Window blinds come in various materials that vary in lifespan and how well they operate. Blinds are the entry-level window treatment and usually the least expensive.
Shutters: Instead of hanging loosely from window openings, plantation shutters are a permanent fixture that can significantly enhance how your windows operate. Shutters include a frame around your window, which looks like a premium window casing or trim. The shutter panel can better block sun glare and provide energy efficiency with thicker and wider louvers. In addition, they ditch the cord and opt for a sturdier, safer tilt rod -- either set in the center or hidden on the back of the shutter. Shutters can also be custom-crafted to fit specialty windows like arches, circles, or sidelight windows.
If you want a temporary treatment for your standard windows, you can use a window blind. But an interior shutter gives you a permanent solution that offers light management, energy efficiency, and increased home value.
Myth: Shutters Are Easy to DIY
Several home projects are easy to do on your own in a single weekend. Installing shutters may not be one of them, though. You are better off letting a professional measure, craft, and install your shutters for you.
For the best shutter installation, here is the process:
● First, you'll want to ensure that your windows are measured precisely so that your new shutters fit smooth and snug. Windows have the habit of settling throughout their lifetime, and not every corner will be at a 90° angle.
● Then, the factory will custom-make your shutters to fit those exact measurements. Getting custom-crafted shutters is a must if you want to cover a uniquely shaped window adequately.
● Finally, an expert will come and install your interior shutters. They'll not only put them in fast and clean but also will make sure that each louver tilts perfectly and that you can swing open each panel.
Depending on the shutter material, from Polywood® to reclaimed wood, lifting big shutters and installing them can be tricky. Unless every part of the process is done precisely, you could have crooked shutters or frequent drafts from ill-fitting shutter panels.
Myth: Shutters Make Your Home Look Dark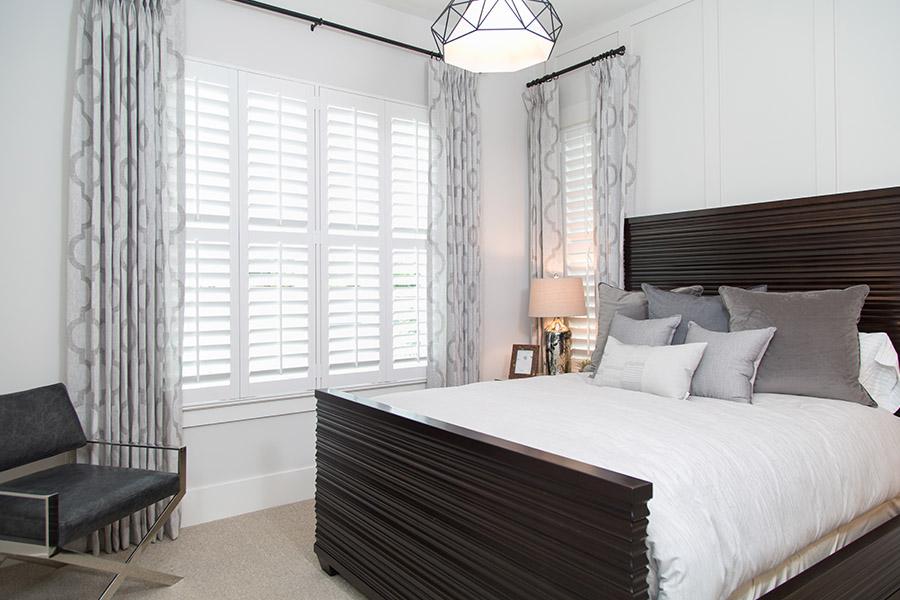 Some home designers used to shy away from interior shutters, claiming they made a room look dark or dimly lit. That myth stemmed from the era of dark brown trim, flat beige walls, and shag carpeting. Add a dark-stained shutter and close the louvers, and the room becomes dim and dreary.
Now, designers are drawn to louvered shutters because they give you so much control over light. When it's midday, and you want to flood the room with light, swing the shutters open for an unfettered window. When sun glare becomes a problem, tilt the louvers to angle the light out of your eyes. And the white color on a Polywood shutter will let a room stay bright even when you close the louvers for maximum privacy and energy efficiency.
Myth: Shutters Only Work In Older Homes
Maybe the name "plantation shutters" has something to do with the myth that shutters are an "old-time" treatment, but it certainly isn't true. While shutters were frequently used in older home styles stretching back decades, their crisp, clean lines and neutral tones allow them to fit in with more chic, modern designs just as well. Ask any designer, and they'll tell you that shutters have become timeless versatile window treatments.
Myth: My Home Is Too Eclectic For Shutters
Shutters are adaptable to any design, from chic and stylish to a cozy farmhouse. Maybe because they become a permanent fixture for your window, but shutters don't go out of style. Often, more eclectic homes use shutters for light and temperature control and dress them up with an accent curtain or unique wall color.
Myth: All Window Treatments Are Similar In Energy Efficiency
A significant part of heat loss happens through your windows. But you can save on your energy bills with energy-efficient window treatments. However, window coverings vary tremendously on how energy-efficient they are. The shape, material, and construction will play a massive part in how energy-efficient a window treatment can be.
Treatments like aluminum blinds may give you a little more energy efficiency than a bare window, but not much. Draperies and heavier fabric window shades are up a little further on the spectrum. Getting into a somewhat noticeable territory, we have typical wood shutters and cellular shades built to offer sun-blocking protection and heat reduction. But at the very top of the mountain are Polywood plantation shutters. Polywood shutters are up to 70% more energy-efficient than wood shutters and up to 1600% more energy-efficient than aluminum blinds.
Sunburst Can Help Find The Right Window Treatments For Your Home
The best way to dispel the myths and see what window treatment is best for you is through an in-home consultation. So give us a call at 877-786-2877 or send in the form below to set up your consultation today!