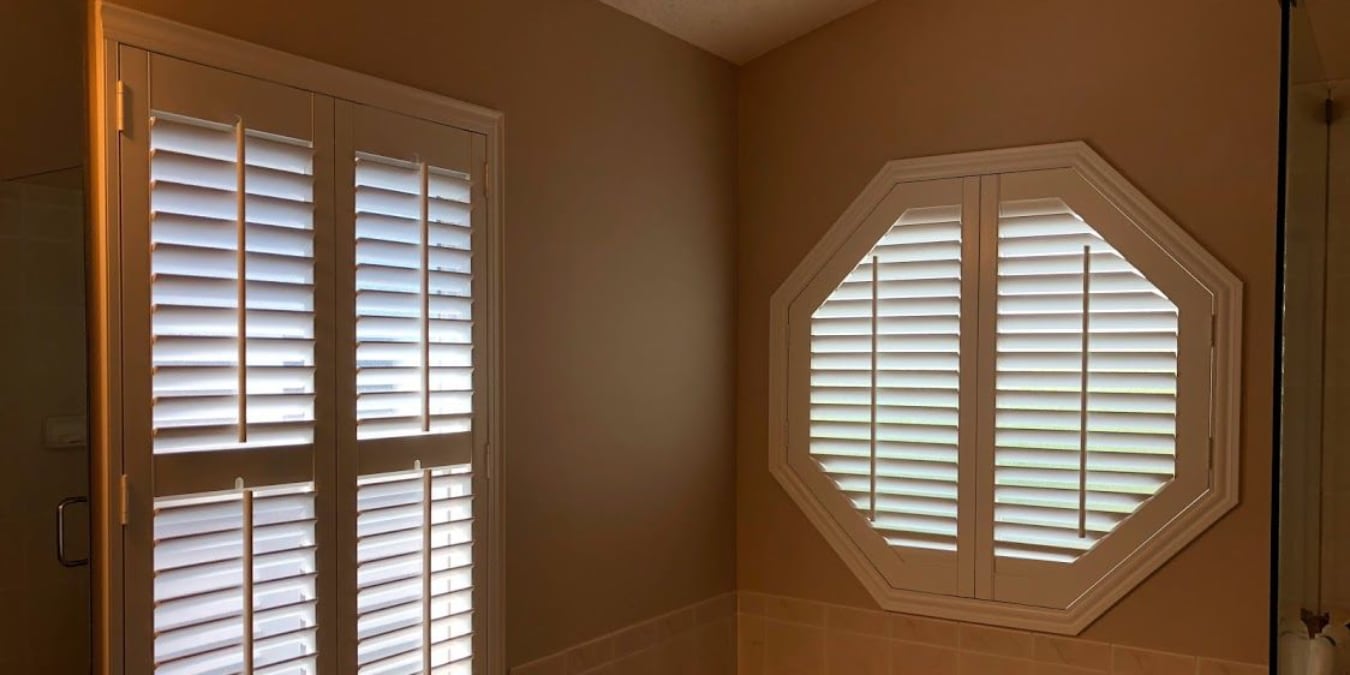 Octagon Window Shutters: The Best Window Treatment For Your Octagon Shaped Windows
Octagon windows are a beautiful window shape. Most homeowners leave them uncovered because they can't find an appropriate window treatment to show them off.
Window treatments like blinds and shades take away from the shape of the window while offering little privacy and light control. Shutters on the other hand are a popular choice for octagon windows because they complement its shape.
So let's take a look at what makes shutters the best window treatment for your octagon shaped windows.
Octagon Shutters Look Stunning
Plantation shutters are custom made to match every angle and corner of the octagonal window you love. Unlike blinds and shades, octagon window shutters look stunning because they don't hide your window's existing architecture. They accentuate it!
The shutter frame is mitered at each corner of the octagon, for a precise fit.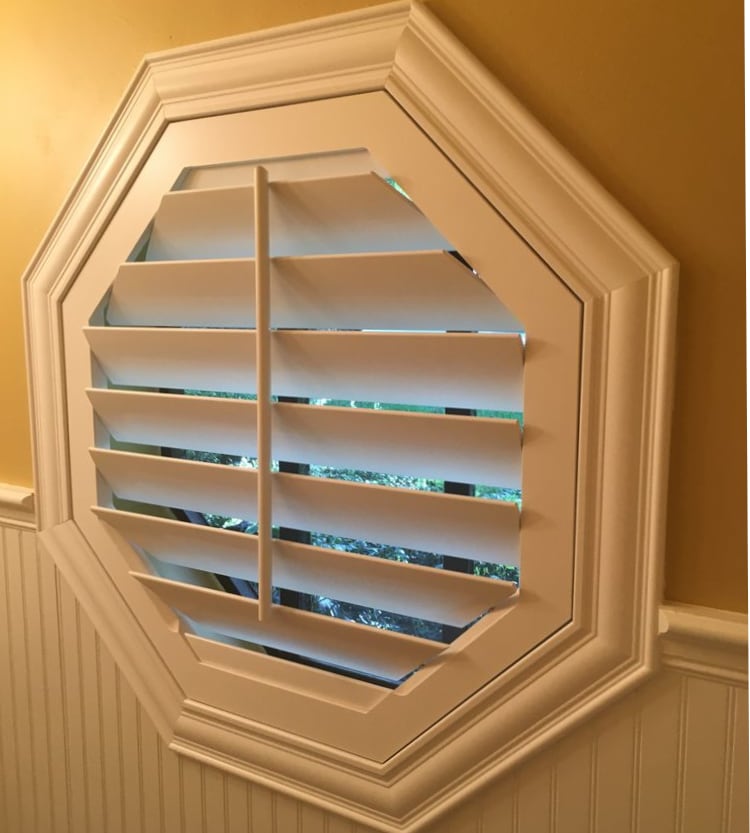 Octagon Shutters Give You Privacy
While uncovered octagon windows provide no privacy, octagon window shutters give you ultimate privacy. When the louvers are tilted closed, you can't see into the room. Yet, you can tilt the louvers slightly to allow light into the room. And the shutter frame ensures that there's no gap between the wall and the window treatment where someone can look in.
Octagon Shutters Give You Control Over Light
Octagon window shutters can be opened and closed. You can tilt the shutter louvers down for more light with a tilt rod. And tilt them up for less. For shutter louvers arranged as a fan top, you can move each louver independently by hand.
They're Energy Efficient
Polywood® plantation shutters are the most energy efficient window treatment for octagon windows. They block as much as 30 degrees of airflow and reduce heat transfer by 45%. This helps reduce your energy bills year over year.
Their Color Won't Fade
When you have an ordinary window treatment on an octagon window, its color starts to fade from sun exposure over the years. But the paint on Polywood plantation shutters is baked-on with UV stabilizers. Your Polywood octagon window shutters will never lose their color.
Contact Your Local Shutters Professional Today
Each octagon window is different. That's why you need a shutters professional to come to your home. They'll measure it accurately and install it perfectly for you. Use our search tool to find the Sunburst Shutters & Window Fashions store near you. And call them about octagon window shutters today!