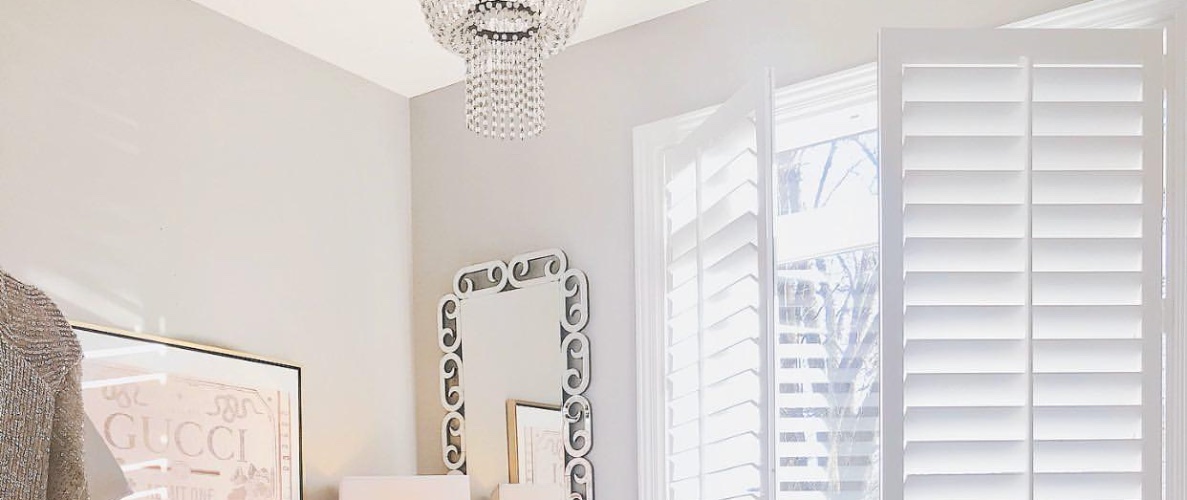 Office Improvements That Make Working from Home Easier
For some, working from home has become a way of life -- one with its own challenges.
Whether you're a work-from-home connoisseur or looking to create an at-home workspace on the fly, the concept of working within your everyday living space does not have to mean working from your kitchen table. The key to a productive workspace in your home is identifying items that will make life easier for your daily grind while sparking joy in the space you will work from and live in each day.
From space-saving desks to energy-efficient plantation shutters, here are five quick home improvements that make work from home easier.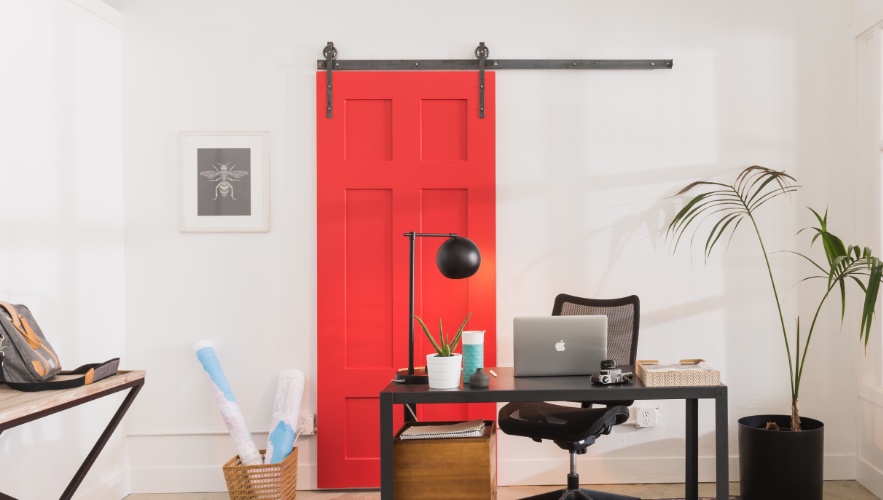 Your Home Office Should Be Your Home Office
While cozying up on the couch and opening your laptop may seem luxurious at first, not separating "home mode" from "work mode" can be a detriment to your productivity.
If you don't already have one, create a workspace in your home. This space should be yours, a separate space from your daily activities. This will help you avoid distractions. You don't necessarily need a heavy oak desk with a dedicated outside entrance, but you should try to have at least a small table and chair that is "work only."
Have a nook in the living room that would be the perfect home office but could use some more privacy? Create a hidden retreat in your open floor plan by adding a simple, elegant sliding barn door or panel track as a room divider to separate the space.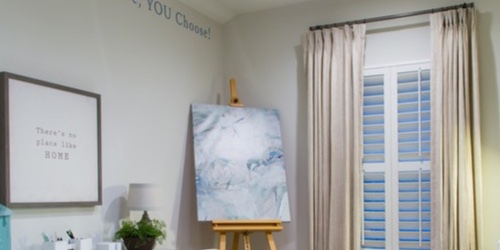 Pick A Desk That Accommodates Your Work
When the majority of the workday is spent sitting down, you need a workspace that gives the proper posture support while accommodating your spatial needs; and that means finding the perfect desk.
However, a word to the wise: avoid a "fix for now" desk solution. A coffee table that doubles as your desk during the day will only become frustrating. You need a space that conforms to your daily workday, not the other way around. If you are mostly laptop digital, a smaller desk or dedicated table can work. But if you're constantly shuffling paper, or need a two-screen computer setup, you may need a larger surface.
If you don't want to get a traditional desk, create one from scratch. An old door or MDF board on top of filing cabinets can serve as a versatile work center. Just make sure that everything is sanded or fitted with a piece of plexiglass or you'll be picking out splinters. The more you can make your desk fit your needs, the easier work from home becomes.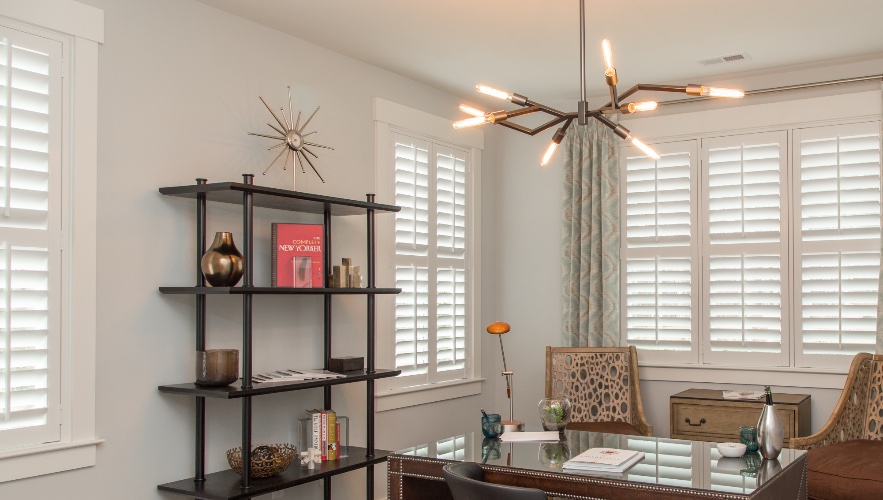 Adjust Natural Light With The Right Window Treatments
It's no surprise that adequate lighting can make or break your next video conference. Too little and you're bathed in darkness, but too much sun glare, and you're squinting at the screen. The amount of natural light can also be the difference to a productive day, and one that sees you making multiple trips to the coffee maker.
To make work at home easier, you'll want a window treatment that can direct light. Plantation shutters, for example, have large louvers that can be adjusted so that your home office always has the right amount of natural light without sun glare. They will also help block outside noise, like traffic or lawnmowers, when shut. And if your plantation shutters are made of faux wood, they can also help with energy-efficiency, by keeping your home office space at a constant temperature.
Luckily, plantation shutters are an aesthetically beautiful addition to your space and are easy to clean and operate.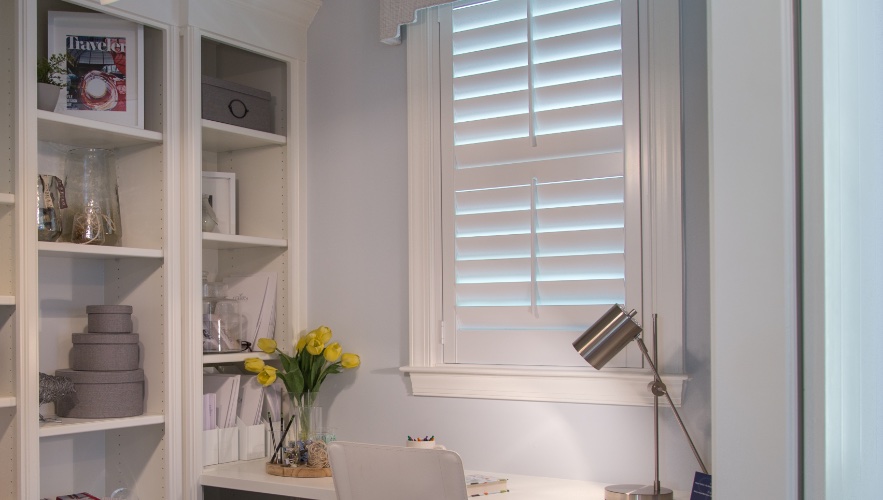 Upgrade Your Seat From That Kitchen Chair
After a few days of a newer work from home space, you might be realizing that working from that stiff kitchen chair just isn't working. Or, your worn-down office chair that is nearing its first decade in your home could use an upgrade.
Opt for an ergonomic office chair to give your back some love, or upgrade your chair with a little extra back support to make it last a bit longer. Of course, you can always get a standing desk, and that would eliminate your chair dilemma.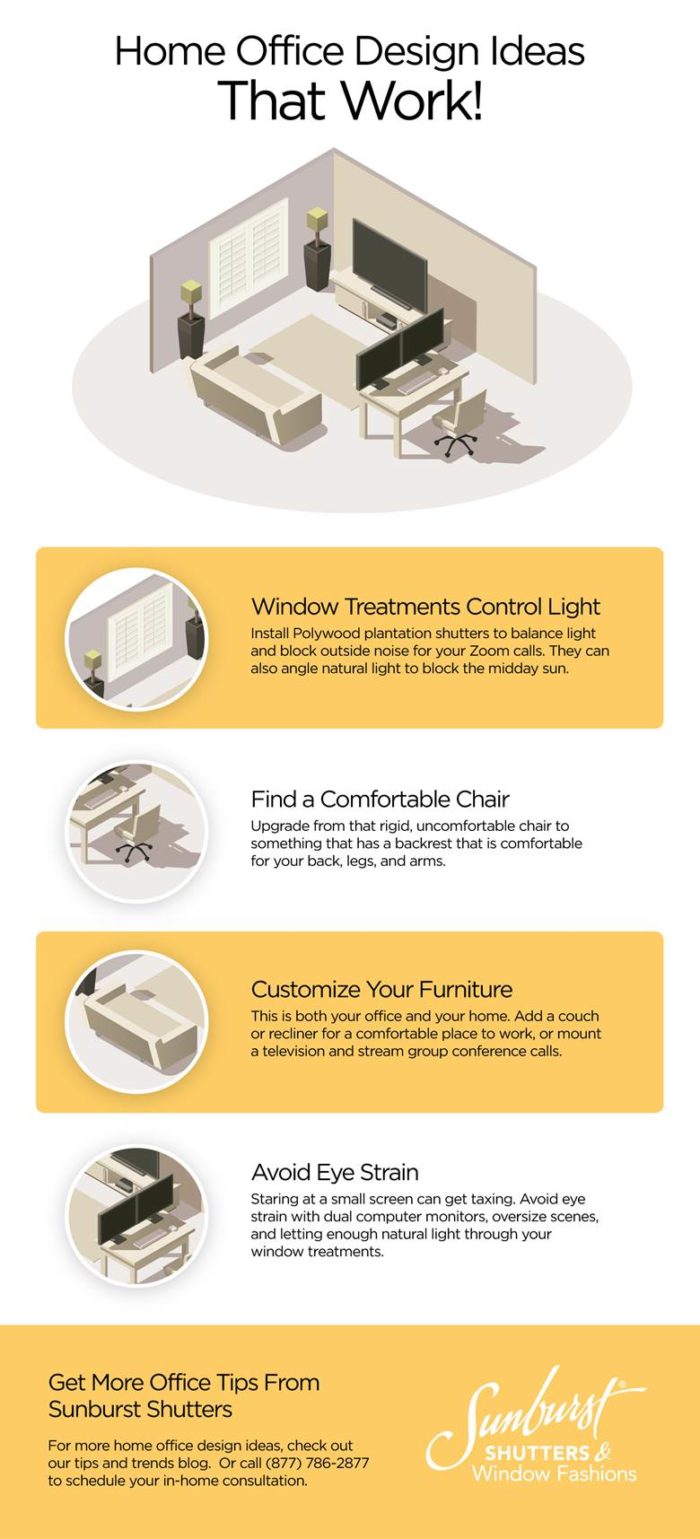 Don't Be Afraid To Experiment
One of the perks of working from home is that you get to organize your space outside the usual cubicle configuration. But sometimes finding the optimal set-up takes time and plenty of trial-and-error. And sometimes it takes thinking from beyond the cube.
Keep asking yourself what works and what doesn't. Perhaps you need two monitors instead of one 15-inch laptop. Maybe you need three. Or maybe you work best with a keyboard and two larger screens mounted to the wall. From standing desks to overstuffed armchairs, it's all about you. And if it doesn't work, you can change it all without having to go through an Order Request Form.
Start Your Home Office Improvement With Sunburst Shutters
Ready to take the first step in transforming your home office? Just call (877) 786-2877 to schedule an in-person in-home consultation or our new virtual design consultation. The seasoned experts at Sunburst will help you find the plantation shutters that will take your office to the next level and make work at home easier.