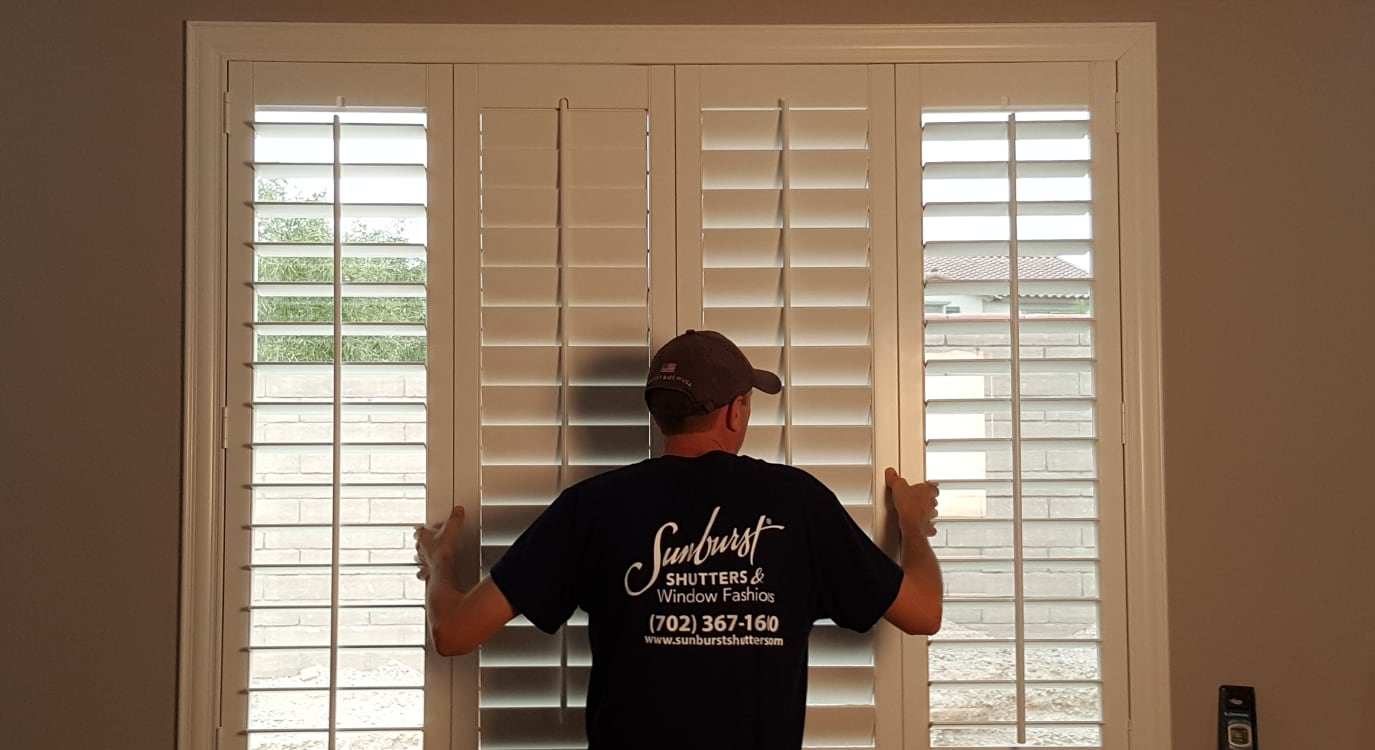 Our Shutter Installation Process
We often get asked about the shutter installation process. Rest assured that Sunburst has the best installation teams in the country. We strive for a level of excellence that surpasses the competition.
Wondering how to install shutters? The process is simple: You'll receive a call from your local office to schedule an installation appointment. You can remove your old window treatments before we arrive or we can do it for you. It's also good to move your furniture away from windows so our team can get right to work.
Our crew will prep every window and attach your shutter frames to the window opening. Frames are leveled and then fastened to the window opening to make sure they don't move or come loose over time. Shutters are attached to the frames and swung open to make sure everything operates properly. Our crew will make adjustments if needed. Then, we'll clean the shutters and clean up after ourselves—making it look like we were never there… other than your beautiful new shutters, of course.
When we're all done, we'll take you on a walk-through of each shutter to make sure you see that everything you ordered was installed and works properly. I know you'll love our professional installation crews. They are well-trained, hard-working men and women who do a spectacular job. By the way: it's perfectly acceptable to tip your installer for great work.
If you have further questions about the shutter installation process, contact your local store. Enjoy your shutters!