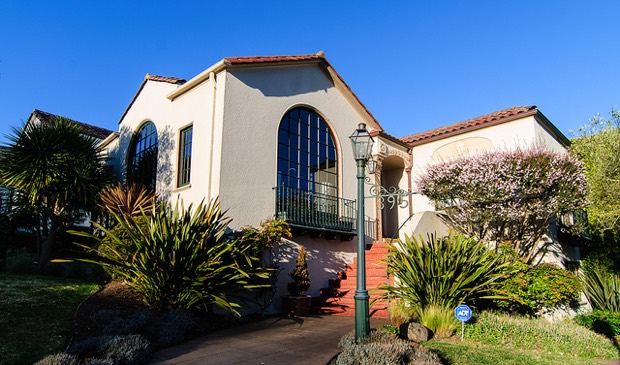 Popular Window Treatments For Mediterranean Homes
Mediterranean homes (also referred to as Spanish modern or mission homes), are found in regions of the US where it's hot year-round. Their trademark features of stucco, arches, hard tile or marble flooring, clay roof tiles, and wood or metal accents aren't just stylistic. They're also very functional at keeping homeowners cool when the temperature soars.
When looking for window treatments for a Mediterranean or Spanish home, you need something that works just as hard as the rest of the house at keeping you cool while complementing your home's beautiful style. Here are some popular window treatments for homeowners of Mediterranean homes.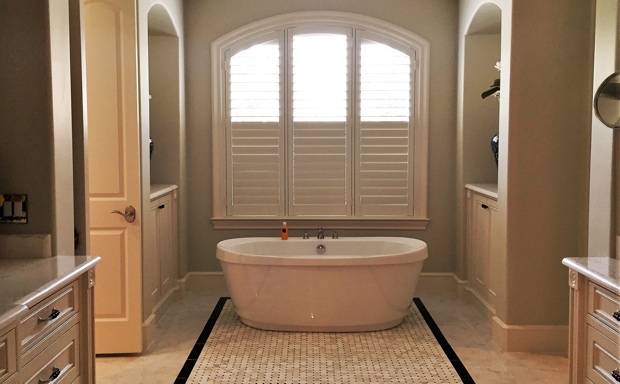 Plantation Shutters That Protect Against The Sun
In areas where the sun pounds down on your house every day, you want window treatments that can stand up to its brutality. Plastic blinds and vinyl shutters have been known to melt due to the sun's unrelenting rays. And drapes and other cloth window treatments can fade with time. But Polywood® plantation shutters made of our special composite material will handle whatever the sun dishes out.
In fact, we had Polywood shutters mounted on the outside of our installation trucks for years in the harsh Las Vegas sun. When we wiped them down, they looked as good as new. Not only do Polywood shutters look like new years down the road, but by using plantation shutters, you can control the effects of the heat.
Plantation And Barn Door Shutters That Complement Any Decor
Mediterranean homes are known for their earthy tones, metalwork and accents, and the use of natural materials such as wood. Plantation shutters fit right in with this style. Their large louvers add interest to your windows without detracting from your main centerpieces.
Barn door shutters can easily blend in with a Mediterranean home. Choose a dark wood and use bold hardware so that your barn door shutters stand out. If your home is more modern or contemporary in style, consider Polywood plantation shutters which are available in 3 premium whites, 2 wood stains, and can also be custom painted. If you like the look of traditional wood shutters, Ovation® wood shutters bring the warmth of natural wood into your home while still keeping away the sun.
Shutters And Shades That Save On Air Conditioning Costs
A window treatment that can save on air conditioning costs benefits you for years to come. Polywood shutters are a complete window insulating system that blocks up to 30 degrees of airflow from passing through your window. Their weatherstripping guard seals off air from escaping through your window or its frame.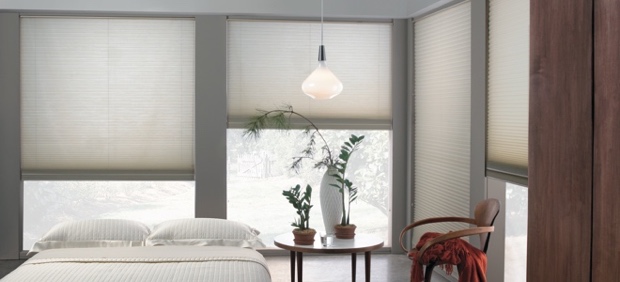 Cellular shades are another window treatment that can block some of the sun's energy. While not nearly as effective as shutters with weatherstripping, shades can block UV light, which reduces the residual heat in your home. When you use energy-efficient window treatments, not only will your energy bills be lower, but your air conditioning system won't have to work as hard.
Want To Learn More About Window Treatments For Your Home
If you're interested in learning more about window treatments for your Mediterranean home, find a local Sunburst store and contact them today for a free in-home consultation.