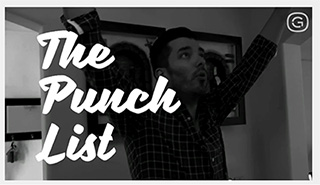 Property Brothers' Jonathan Scott Re-Imagines A Bedroom With Sunburst Shutters
Home projects don't need to be huge, complex renovations or total redesigns. Sometimes the best projects are ones that take just a few hours. That's what Jonathan Scott (of Property Brothers fame) does on his new series The Punch List. Sunburst Shutters was asked to help him out on a recent episode with some custom window treatments.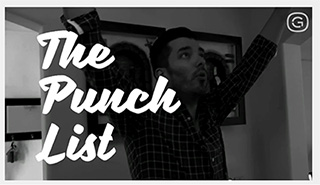 Adriana Kasunic and her husband live in a two-story house, and their bedroom has a very tall ceiling. While the high ceiling was great for airflow and was super comfortable, it was impossible to adjust the light or fans from the ceiling. Plus their Venetian blinds on the high wall window were constantly letting light in when they didn't want it since they couldn't reach them to adjust it.
That's where Jonathan and our team of expert window treatment installers came in.
In just under an hour we were able to install some custom plantation shutters in all the bedroom windows.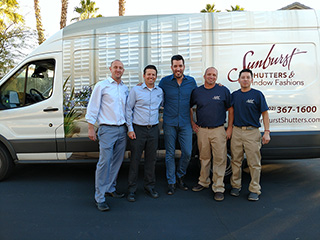 Now, instead of cheap venetian blinds that didn't block light, and couldn't be adjusted from the ground level, the Kasunic's bedroom has beautiful Polywood® shutters that can block all the light they want – and can be adjusted with an extension rod with ease. This means less need for adjusting the louvers overall. Even when they do need it, it takes 5 seconds with the extension rod rather than 15 with a ladder.
Overall, the Kasunics were thrilled with the new look of their bedroom, especially the fact that everything was done in less than an hour. We'd like to thank them for letting Sunburst into their home, and Jonathan Scott for having us be a part of this awesome project!
You can check out the full episode of The Punch List at the GuruHub website here. You can submit your project to be featured on the show using the hashtag #GuruHub, or you could cut out the middleman and contact your local Sunburst Shutters location at 877-786-2877. We'd love to help you with your window projects, with or without dozens of television cameras.