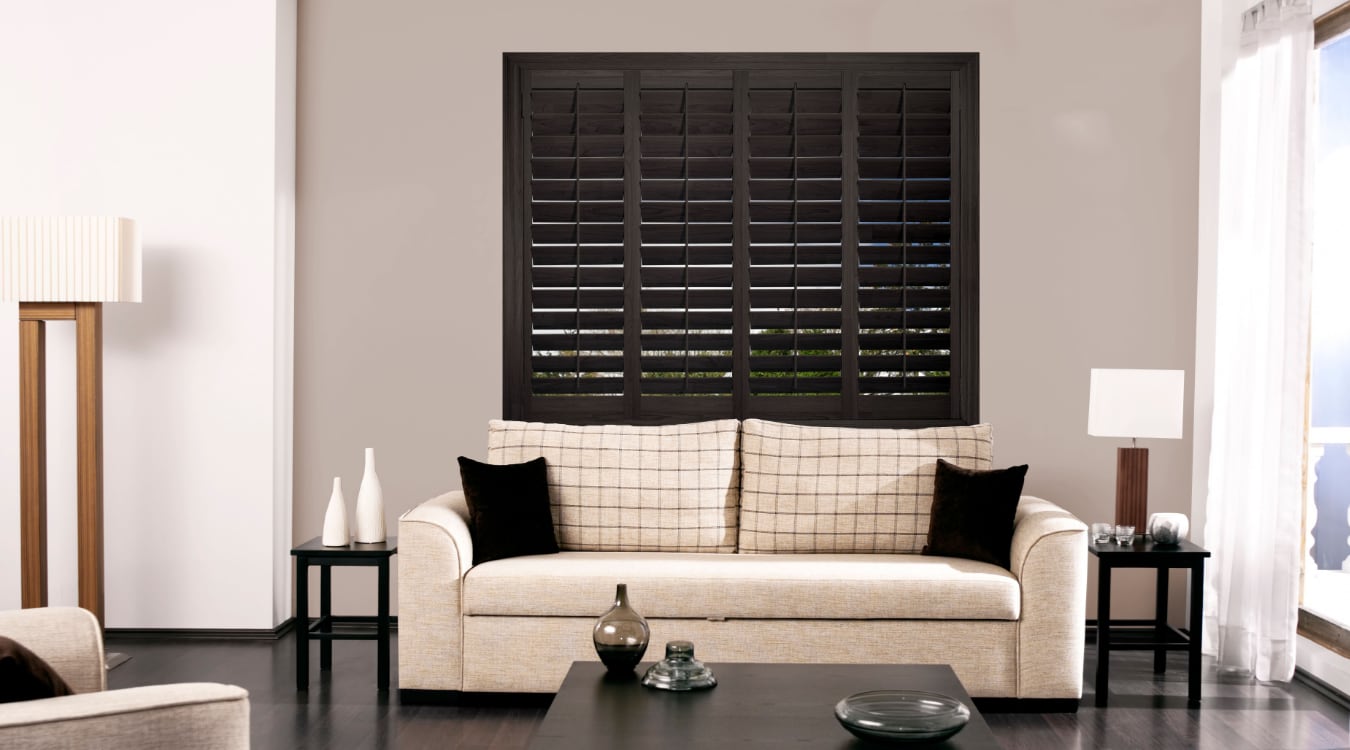 Should I Repaint My Shutters?
Repainting your interior shutters should be part of your home maintenance every few years, just like cleaning the gutters or repaving a driveway, right? Well, not necessarily, and we don't recommend it. Depending on the type of shutters you have in your home, it may be wiser to invest in shutters that will never need to be repainted or refinished.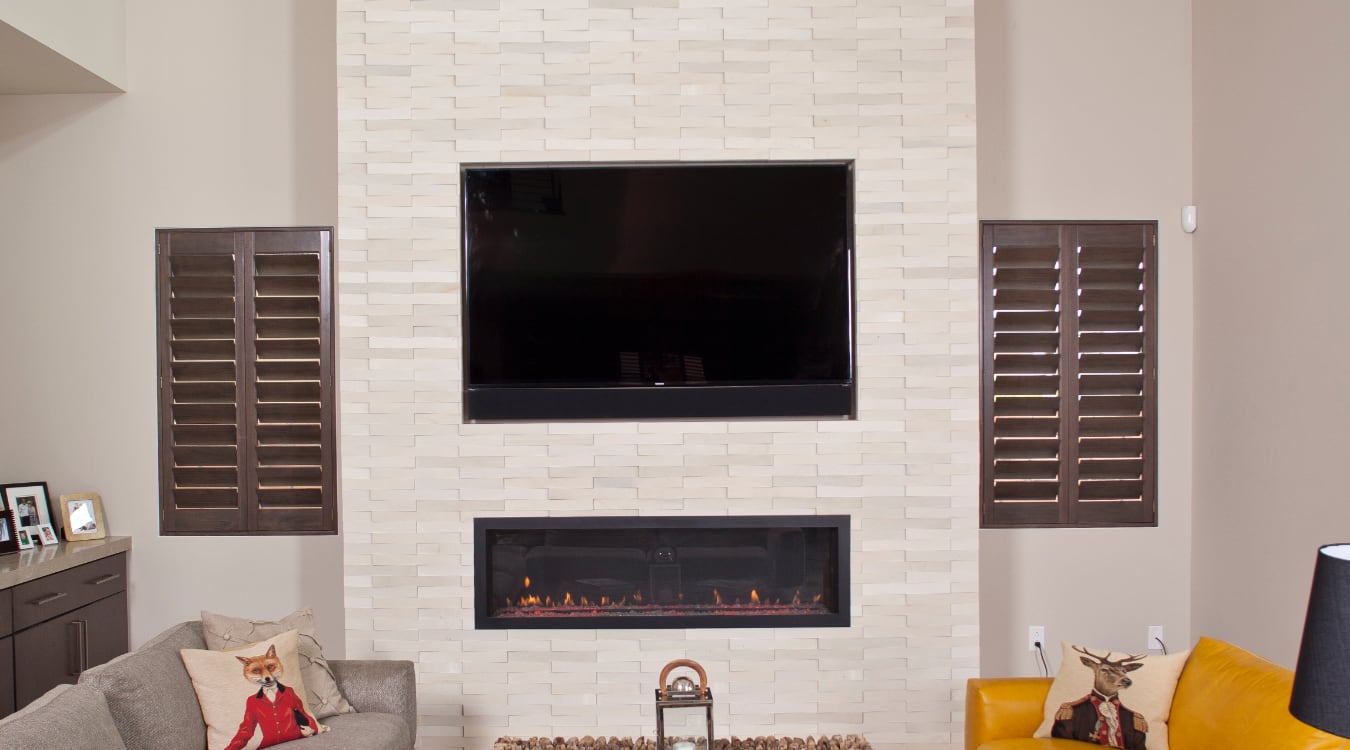 Let's take a look at the shutter repainting dilemma.
What Goes Into Repainting Shutters?
Depending on the material and existing paint and finish on your plantation shutters, the list of steps to repaint could grow a lot longer than you may think.
Taking your shutters off your window can be tricky, especially with having to maintain the exact same screw holes and alignment for when you put them back on. Then comes some manual labor: removing all of the old paint. That could involve scraping old paint off with a knife or another tool, then applying a paint stripper and then scraping it off once it's set. Be careful though as some paint strippers may be harmful to the material of certain types of shutters.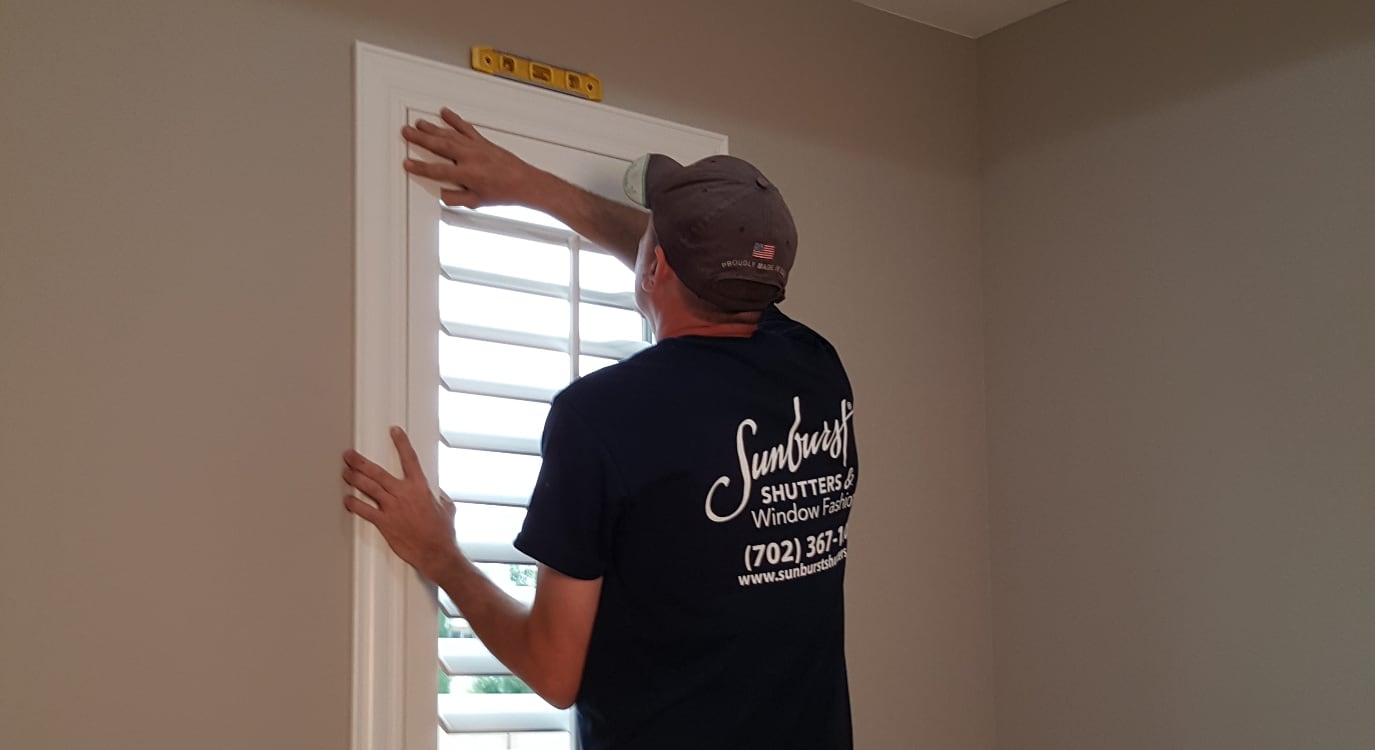 If you have real wood shutters, next comes sanding. With so many surfaces, this process can take a while, but it's necessary to make sure the paint clings to the wood evenly.
Finally, you're ready for the actual painting. Unless you want to spend hours on every nook and cranny of the shutter, you'll want to use a paint sprayer to evenly coat your shutters. If you don't own one, renting one may be worth the price when you consider how long it can take to do by hand. Again, be careful to avoid any paints that could be damaging to the shutter material – check with the manufacturer to make sure of any chemicals to avoid.
The Alternative to Repainting Your Shutters
Rather than investing the time and effort into repainting your existing shutters, the alternative would be to invest in high-quality shutters that will never need repainting or refinishing.
Our premier window treatment, Polywood® faux wood shutters, is guaranteed to never require refinishing or repainting. They're engineered to never chip, split or crack, and the shutters are backed by a lifetime warranty covering their manufacturing, installation, and their beautiful finish.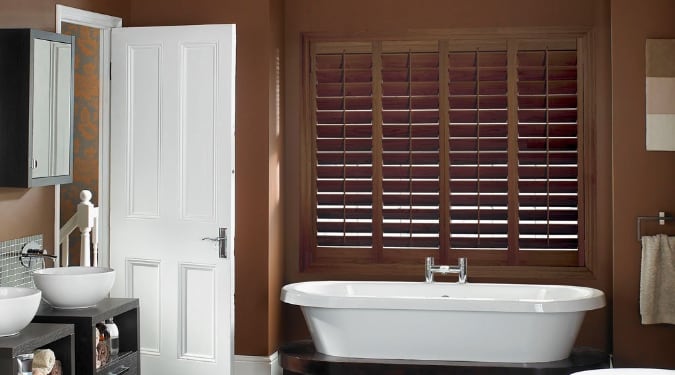 That means no hassle in peeling old paint off, sanding or washing, or renting a paint sprayer for the weekend while you worry about getting paint anywhere else on your house.
Our experienced shutter teams will measure and install your new shutters for you—you don't have to do anything.
When you take into account the time, money, and pain you'll save by never having to repaint your shutters, the choice may be a little more obvious in which decision to make.
For All Your Shutter Needs, Turn to Sunburst
Whether you have issues with your existing shutters or are ready to upgrade to Polywood, Sunburst can help. Call your local Sunburst store at 877-786-2877 or use the form below. And for more color inspiration when repainting or designing the rest of your home, take a look at the Sunburst Home Design Gallery.