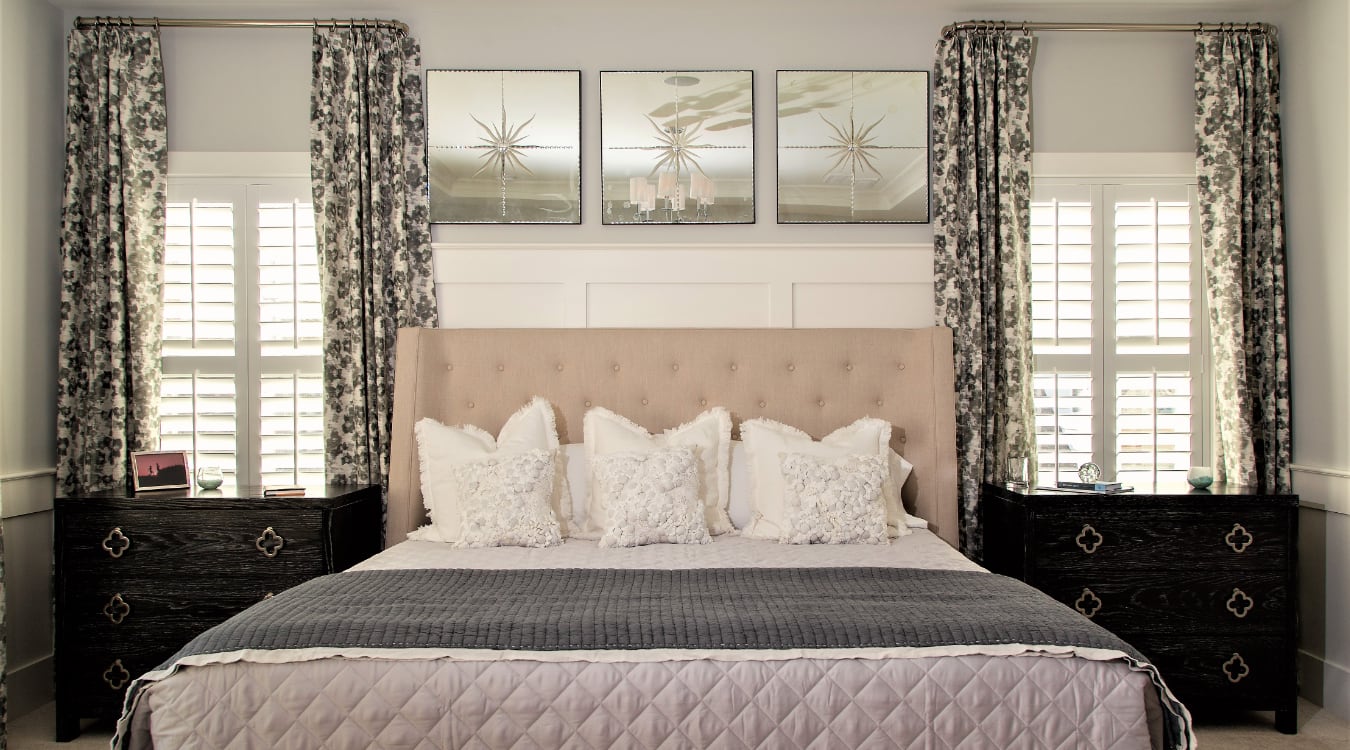 Should You Mix And Match Your Window Treatments?
With so many window treatment options, sometimes people want to mix and match them together. But is it all right to layer multiple window treatments on one window, or is that style thought as tacky and gauche? What about using different treatments on different windows in the same room? And should every room use the same treatment to enhance cohesion and curb appeal?
The truth is that there are no hard rules on how you should mix and match your window treatments, but here are some general guidelines: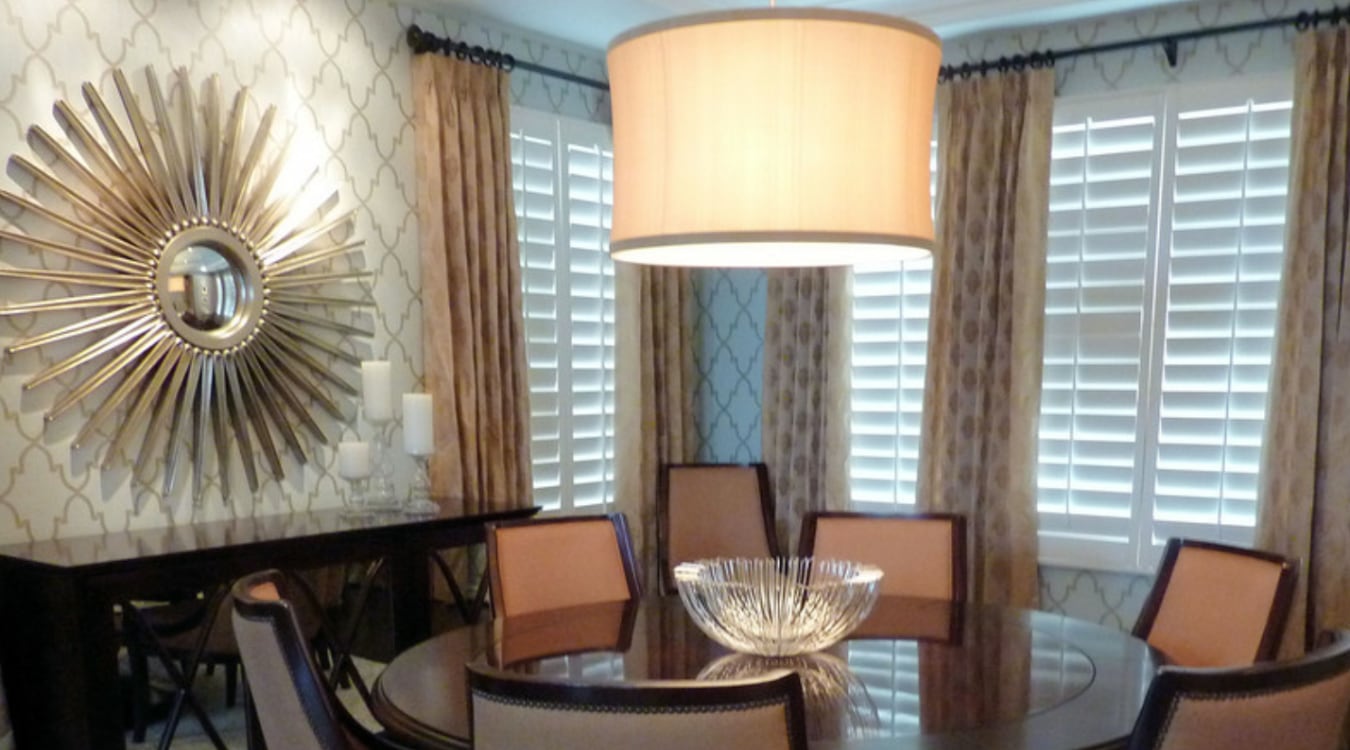 Layering Two Treatments Over One Window
You can add two window treatments on one window, but be sure to pick textures and patterns that don't drown out the room
Layering two treatments on the same window can give your walls some texture and interest. One popular choice is to pair an opaque cellular shade with an off-the-shelf sheer curtain. This allows you to block out light with needed, but still have privacy when the shade is open.
The goal is to have the curtain be decoration over a more permanent custom-made window treatment — like a plantation shutter. You then can pick up a curtain at a fabric store, then interchange them based on the season or changing decor. The underlying treatment, however, is your main attraction and lasts forever.
That's not to say that the layered look works great in every instance. For one thing, you should keep layers to a custom-fitted window treatment and a lighter curtain. For instance, adding in a decorative curtain with plantation shutters can add style, but a heavy drape can seem like overkill. And while layers of thick, heavy drapes look great in a Victorian mansion, they can make your rooms seem small and stuffy when they are paired with anything more than a sheer lining.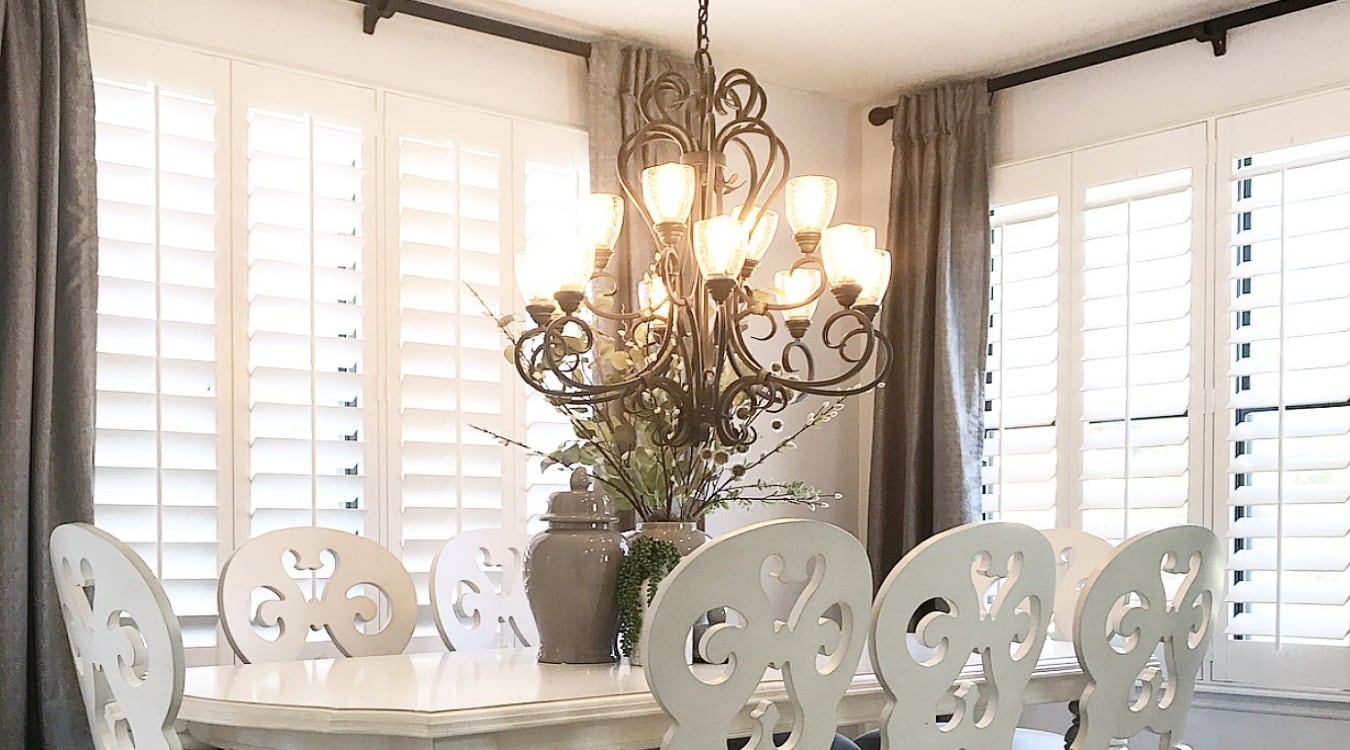 Keep The Same Window Treatments In The Same Room
To promote cohesion, window treatments should be consistent throughout the room
Most of the time, your window treatments help define a space. Therefore, when you use multiple types of treatments on separate windows, the room will start to seem disjointed. Even if your room is large, you should keep every treatment consistent. And if you layer your treatments, you should keep the same layering effect throughout the room. Open floor plans are a bit harder to navigate. Technically, you are in one large room, so it might be best to stick to one window treatment style. However, if the intent is to break up the room into several distinct areas, then using different coverings might define each space.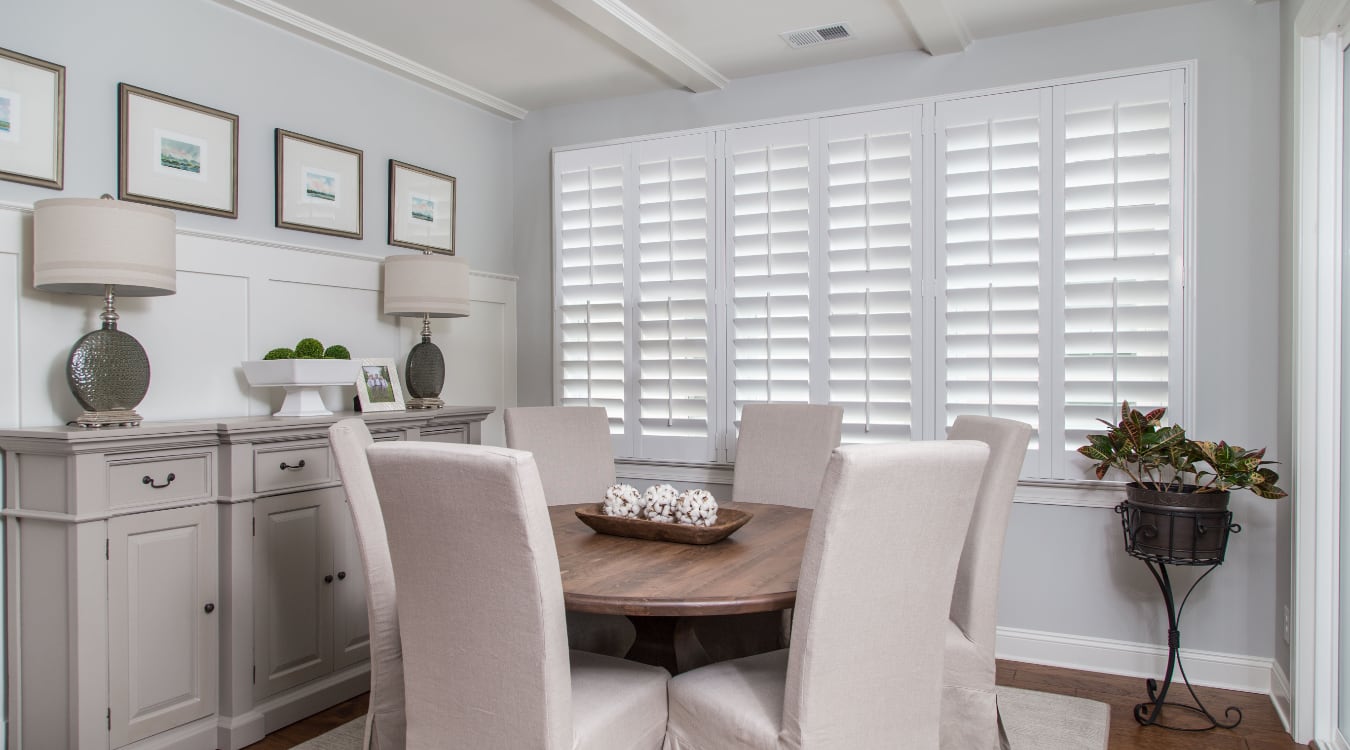 You Can Use Different Treatments In Separate Rooms – But Keep Curb Appeal In Mind
While there aren't official rules on how to use window treatments room-to-room, many designers will use the same window treatment throughout the home, except for rooms that are unique. When in doubt, you should probably use one type of covering throughout.
A home with matching window treatments tends to look more uniform and appealing from the street. This is especially true with traditional-style houses, which base their outside aesthetics on symmetry. When you use the same window treatment for all your street-facing windows, viewers tend to take in the entire house as an entity, instead of being directed to the weird-looking room that used shades instead of shutters.
Many people want all their curb-facing windows to look uniform with white plantation shutters.
Many people opt for a neutral looking treatment, like white faux-wood plantation shutters for all their windows, as they enhance curb appeal while being versatile enough to blend into the different styles of each individual room. If you use plantation shutters throughout the house, and you want a layered look, try pairing them with different curtains in separate rooms. That way you can still keep your windows looking uniform from the curb, but allow each room to have their own personality on the inside.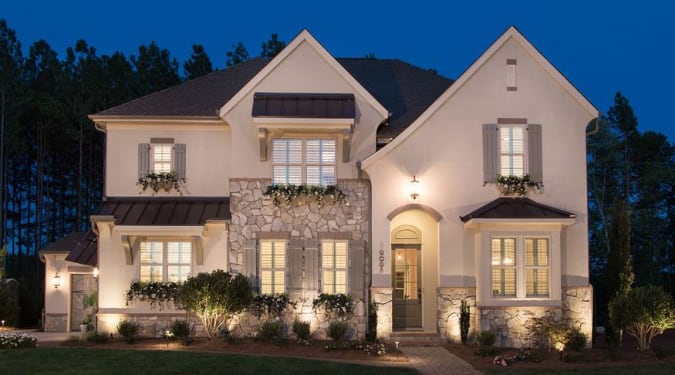 However You Choose To Mix And Match Your Window Treatments, Sunburst Can Help
No matter how you mix or match your window treatments, you have to have a quality covering for your base. Let your local Sunburst rep show you our lines of plantation shutters and cellular shades. Just call (877) 786-2877 or fill out the form below to schedule your in-home consultation.