Shutters 101: What To Know About Plantation Shutters
People have used plantation shutters in their homes for centuries, and today these versatile window treatments are more popular than ever. Still, not everyone is familiar with interior shutters. If you're just now hearing about shutters or are in the market for new window treatments, here are some plantation shutter basics you should know.
What Are Interior Shutters?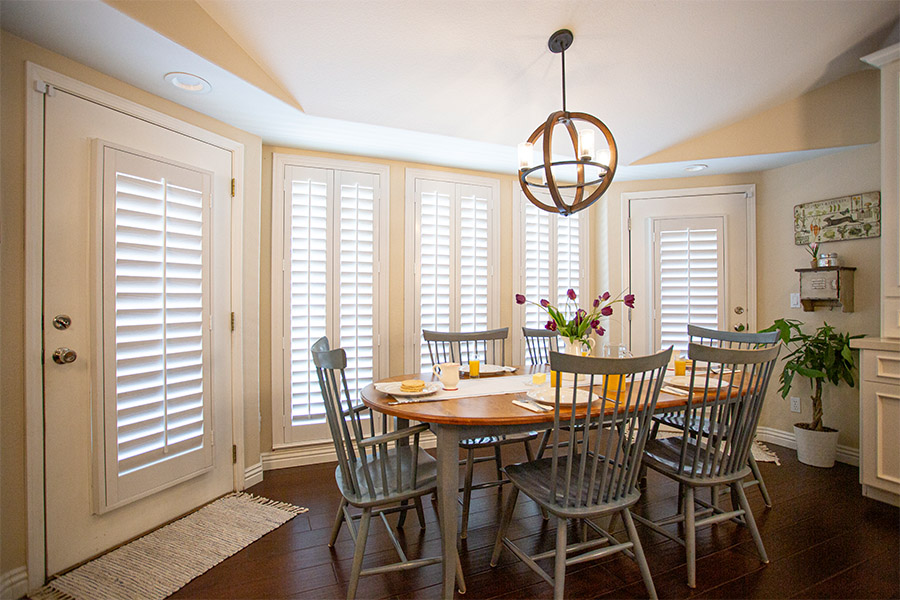 Interior shutters are a classic style of window treatment. They have hinged panels made of a solid material like wood or a wood substitute. These panels attach to a frame built around your window. Each panel has two vertical side pieces called stiles attached to two rail pieces--one on the top and one on the bottom. In the middle of the shutter panel, you'll find a row of moveable louvers with a rod that connects them so they can move in unison.
Like window shades and blinds, you use louvered shutters to cover windows for privacy and darkness. Quality shutters are custom-fitted to your windows, so they enclose the window for perfect coverage. At Sunburst, you can get interior shutters that fit any size and shape of window, even rounded or other specialty windows.
How Do Interior Shutters Work?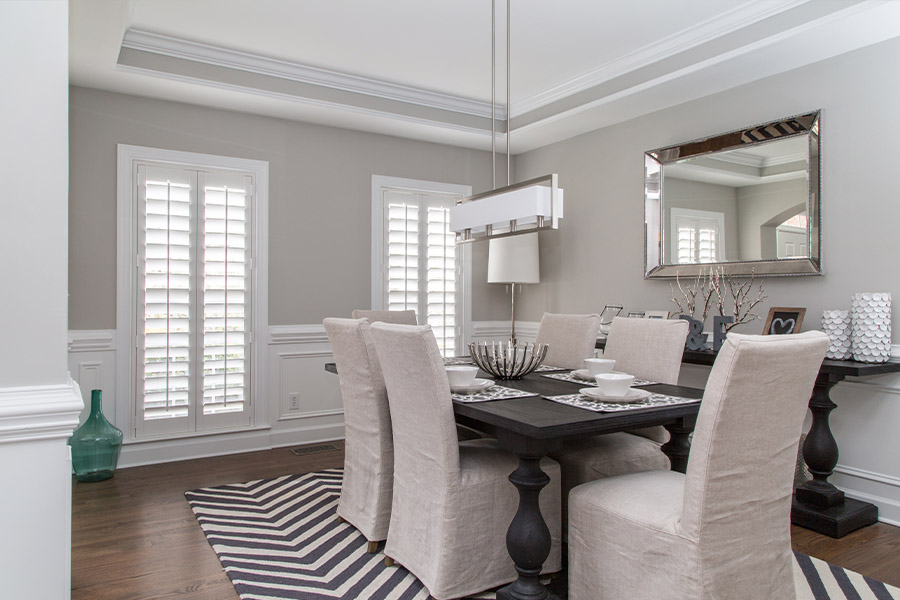 Interior shutters are much more substantial than other window treatments, but they are very easy to use and work better than cheap shades or blinds. When you want to cover your window, just swing the shutter panels shut, so they lay flush in their frame. When you want to uncover your window, pull the panels open on their hinges and swing them to the sides of your window.
What sets shutters apart from other window treatment are how much you can direct light. Adjust the louvers by tilting them up and down with their tilt rod when you want to angle light in or block sun glare. This gives you more options for how much light and privacy you get from your window. Tilt the louvers closed for privacy and darkness, or tilt them open to different angles to get just the right amount of partial light and a peek outside. You can even adjust the louvers to redirect light off your face or off reflective surfaces to prevent sun glare.
What Are The Benefits Of Interior Shutters?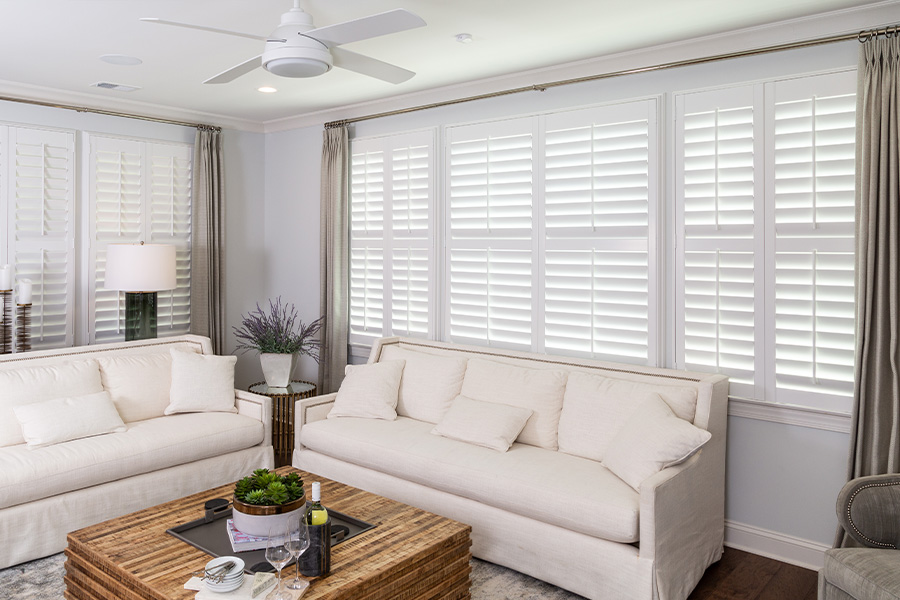 Interior shutters offer some incredible benefits! They look beautiful and match all decor styles. Their unique design gives you unparalleled control over sunlight and privacy, and in the process, they save energy. You can clean them easily. They can be custom-fitted to windows of all shapes and sizes. And shutters last longer than flimsy shades or blinds.
Different kinds of shutters offer individual benefits too.
Polywood shutters are made of durable faux wood that resists damage from moisture, heat, pests, and UV rays. They have an attractive contemporary look and last for decades. They're also incredibly energy efficient.
Premium hardwood shutters come in several paint and wood stain colors and look traditional. Though not as durable as Polywood, they are treated to last a long time.
Reclaimed wood shutters are made of wood taken from old buildings and have fascinating color variations and weathering that puts the finishing touch on some interior designs.
How Energy-Efficient Are Louvered Shutters?
Louvered shutters make your windows more energy efficient than other window treatments do because their solid construction blocks most UV rays and cold drafts. Polywood shutters offer the most insulation. They have patented weatherstripping that prevents up to 30 degrees of temperature transfer from your windows. This energy efficiency keeps your home's temperature stable and saves you money on your energy bills.
Talk To The Pros About Must-Know Plantation Shutter Basics
Have questions about interior shutters? Sunburst Shutters can help. Call 877-786-2877 or fill out the form below to schedule a free in-home consultation. We'll answer your questions and show you how samples of our top-quality window treatments look on your windows to help you find ones you love.