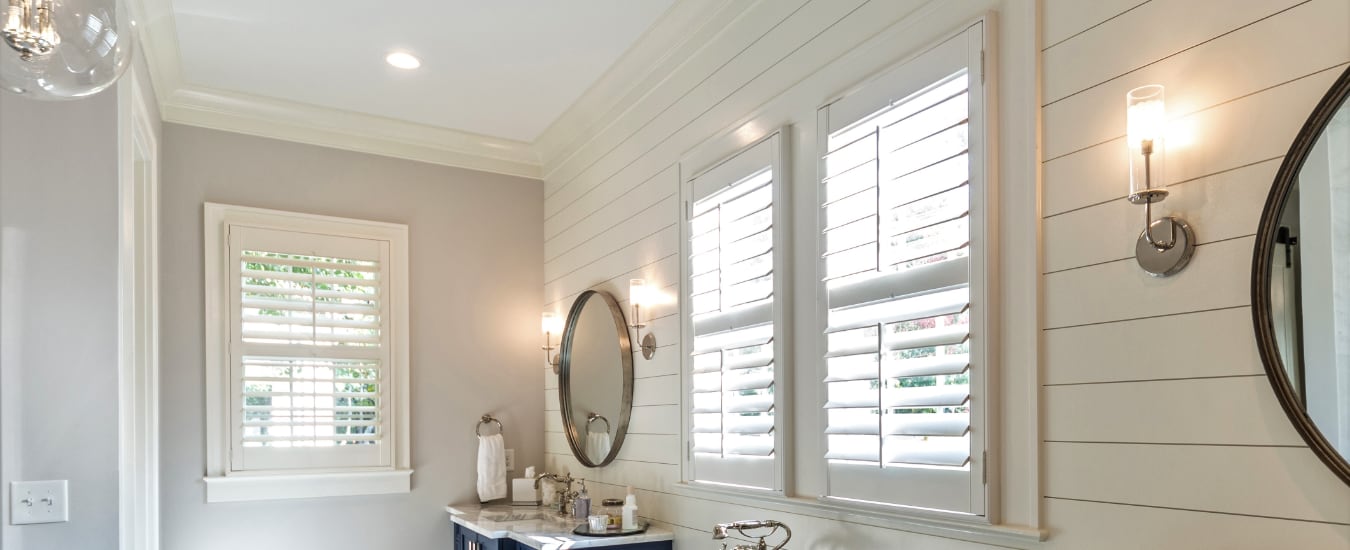 Small Bathroom Design Ideas To Make Your Space Look Larger
If not outfitted correctly, a small bathroom can feel cramped, dark, and dingy. Luckily, it only takes a window treatment or some other small bathroom design ideas, and your space will go from cramped and dark to cheerful and bright in no time. Are you ready to find ways to open up one of the most frequently used rooms in your home? Review these helpful tips and start transforming your bathroom today!

Feel the Benefits of Natural Light with Bathroom Window Shutters
You probably already know about the benefits of natural light. It not only lifts your spirits and improves your mood, but it also does wonders for small areas like bathrooms. The influx of sunlight creates a bright and open feel that makes any space appear larger. One of the best ways to welcome the sun's rays is to install bathroom window shutters.
Polywood® plantation shutters give you all the light you want while also maintaining your privacy. When the bathroom isn't in use, open the louvers to bring in enough light to make the bathroom seem larger. If you need some privacy and don't want to be visible from the outside, angle the louvers up. You'll keep yourself from being seen but still enjoy natural light through your window.
Faux wood plantation shutters also work great in the bathroom because they provide a superior level of moisture resistance. The louvers won't warp, so your louvers will close tightly every time. They are simple to clean with a damp cloth and won't leave water spots. They also have a custom design to fit those small window bathroom windows.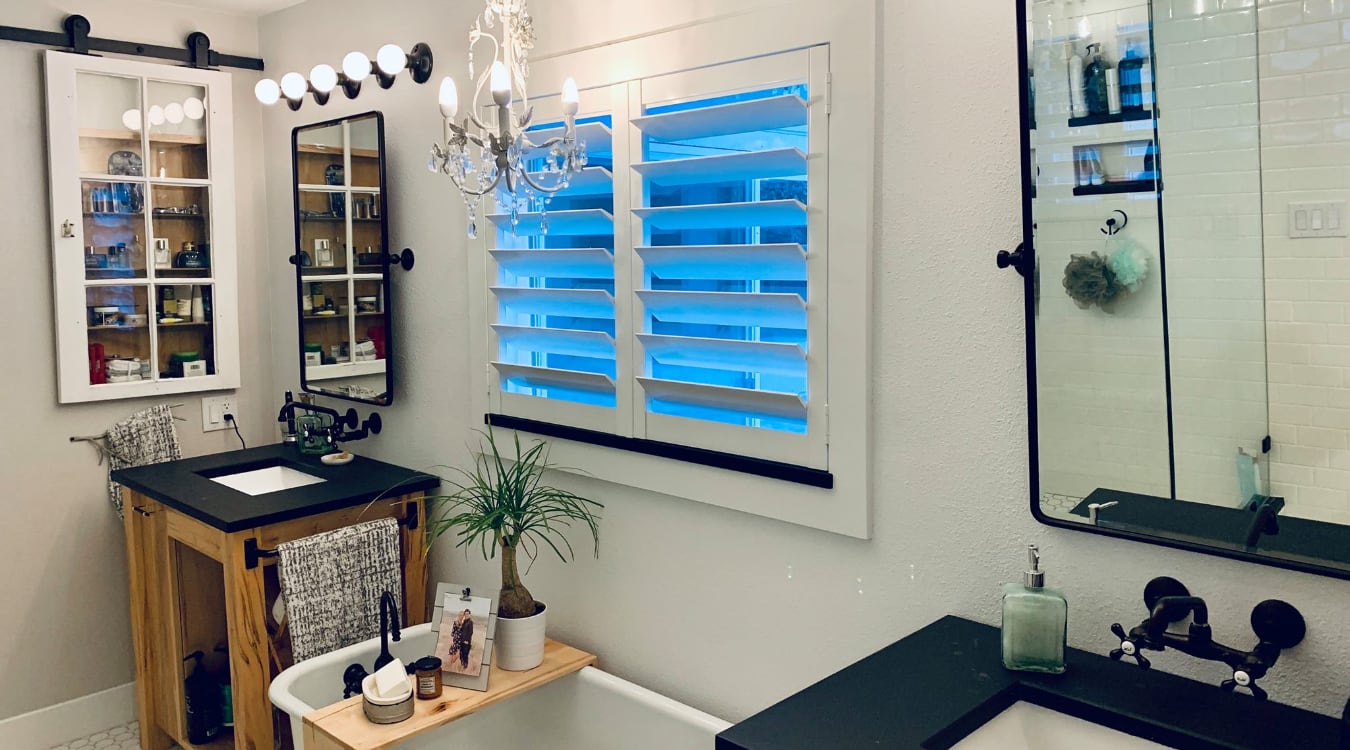 Lose the Wallpaper and Choose a Soft Shade of White Paint
Now that you have beautiful sunshine coming through your bathroom window shutters, you want to do the most with it. One of the best small bathroom design ideas is choosing white or lighter paint colors to reflect light instead of absorbing it. Use a consistent color scheme to create an open, airy feel and avoid using dark colors, which make the space feel cluttered and small. Shiny surfaces like mirrors and metallic fixtures will also play well with the available light.
Change Your Perspective with Tile
If you want to give the impression of a taller and more spacious room, try painting the ceiling a shade or two lighter than the walls. Or create the illusion of height and space by using tile on floors and walls. White tile is great to contrast against walls that are gray or other non-white colors. Using the same materials throughout the bathroom will give a seamless, more expansive look. The more elements and colors you use, the more your space will feel sectioned off and smaller.
The Best Small Bathroom Window Treatments Come From Sunburst Shutters
Now that you have some small bathroom design ideas, it's time to get started. Deciding to go with Polywood® plantation shutters is a great first step. Call (877) 786-2877 today to get started on your no-cost in-home consultation and transform your small, cramped bathroom into an open and bright oasis.