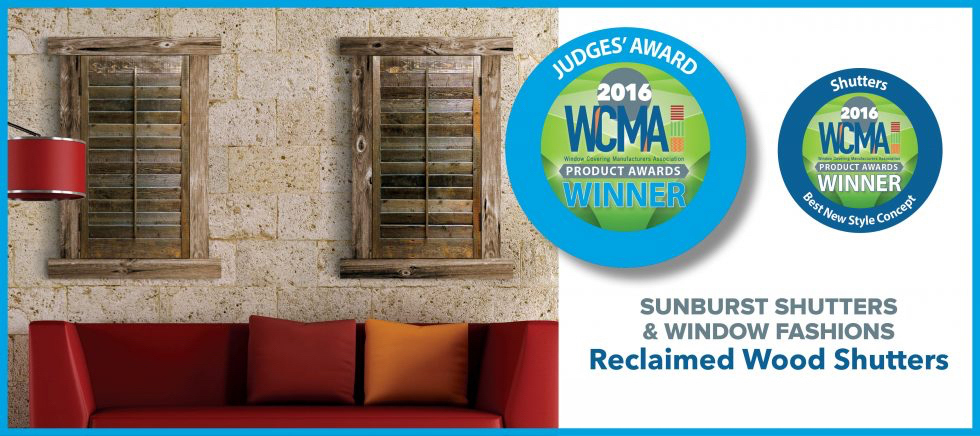 Sunburst Reclaimed Wood Shutters Receive Top Honors
Sunburst Shutters & Window Fashions is proud to announce that our Reclaimed Wood Shutters were honored with the prestigious Judges' Award as part of the Window Covering Manufacturers Awards announced in 2017.
Recognizing excellence in new window treatments for innovative design, aesthetics, and functionality, the WCMAs are decided by a panel of distinguished interior designers and industry experts.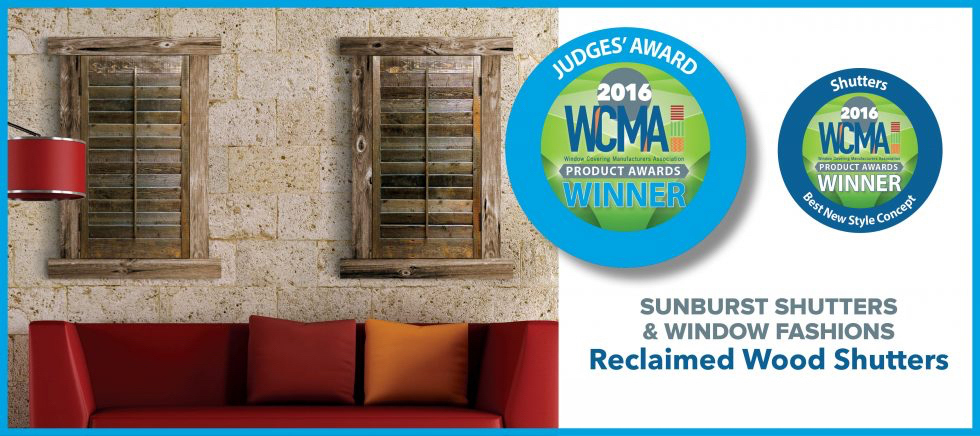 The Judges' Award is reserved for products that demonstrate "measurable benefit or standout aesthetic appeal" among all window treatments. That means Reclaimed Wood Shutters weren't just the judges' favorite new shutter, but their top choice for all new window treatments.
In addition to the Judges' Award, Reclaimed Wood Shutters were also the award winner for Best New Style Concept in the Shutter category for their naturally beautiful looks. Just listen to the praise given to our Reclaimed Wood Shutters by WCMA judges:
"Reclaimed wood shutters are hand-crafted by Sunburst Shutters, but the color and finish is provided by Mother Nature. This natural weathering process looks beautiful in a fully functional shutter from Sunburst Shutters."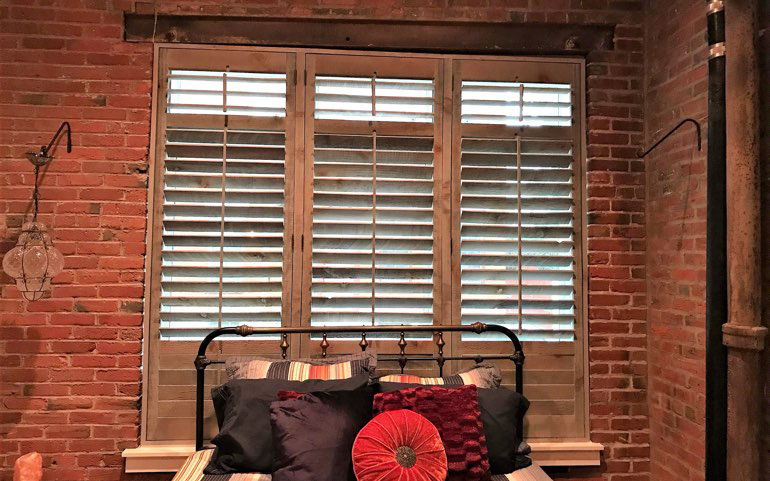 We're inclined to agree with the judges on this one. As unpredictable as nature is, it results in some of the most beautiful patterns, and it shows through in each panel of our Reclaimed Wood Shutters. There are few decorations that can compete with the beauty of Mother Nature, and few window treatments that can compete with the hand-crafted strength of our shutters.
You can get stunning, award-winning Reclaimed Wood Shutters in your home easier than ever before. If you want to add a touch of natural distressed beauty to your windows, get started with a free in-home consultation with Sunburst Shutters.
Call your local Sunburst store at 877-786-2877 or fill out the consultation request form below and we'll arrange a time that works for you.