The Best Heat Blocking Window Treatments
With summer approaching, you may be thinking about getting some heat-blocking window treatments. Heat-blocking window treatments keep out intense sunlight and sultry summer drafts that raise your home's temperature and make you sweat. But not every window treatment can keep you cool and comfy this summer. You'll have the best luck with energy-efficient plantation shutters and cellular window shades.
Enjoy A Cool, Shady Home All Summer With Interior Shutters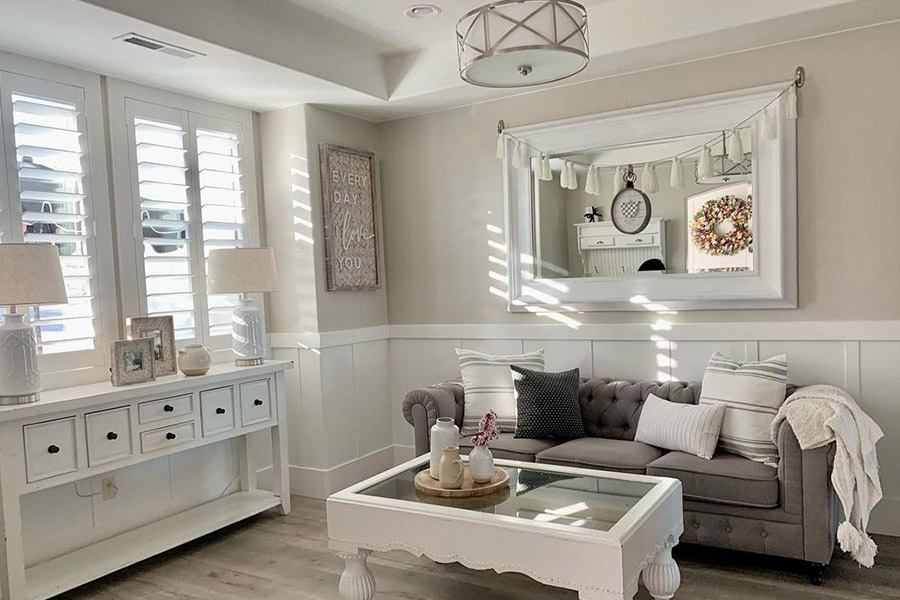 When the weather warms up, so does your house. Much of that heat comes through your windows, where hot UV rays come in through the glass. Those same cracks let your air-conditioned interior air out, too, causing your HVAC system to work overtime to keep your home comfortable.
Heat-blocking window treatments like interior shutters can help keep your home at a comfortable temperature without blasting the air conditioning all season. Interior shutters are made of solid hardwood or faux wood that neither heat nor UV rays can penetrate. When their louvers are fully shut, they keep out heat and light much better than any other window treatment. They even attach to your window frame so that you don't get gaps around the edges like with other window treatments that hang down over your windows and can swing in a breeze.
You get the best insulation from faux-wood Polywood® shutters. They have patented weatherstripping and a number of energy-saving design features that prevent up to 30 degrees of temperature transfer from your windows. Additionally, they never split or warp from high heat or humidity like other window treatments can eventually. You don't have to worry about the sun's UV rays fading or discoloring their lovely white paint finish either. You can put Polywood shutters in your hottest southern window or steamiest bathroom window, and they'll keep you cool and comfy all summer, year after year.
Keep Out Warm Drafts With Cellular Shades
Most window shades can't come close to the kind of insulation you get from Polywood shutters. But if you prefer the softness or color variety of window shades, you can still block some of summer's heat with energy-efficient cellular shades. Cellular shades have stiff fabric pleats that fold and unfold accordion-style when you use them. These pleats give them an attractive texture, but, more importantly, they create "cells" or pockets that trap air. They trap the warm air that comes through your windows all summer and keeps it from entering your home. They also block the air-conditioned air in your home from leaving through your windows. To get the best energy efficiency from a window shade, choose blackout cellular shades that eliminate nearly all light when closed.
Find The Widest Variety Of Heat-blocking Window Treatments At Sunburst Shutters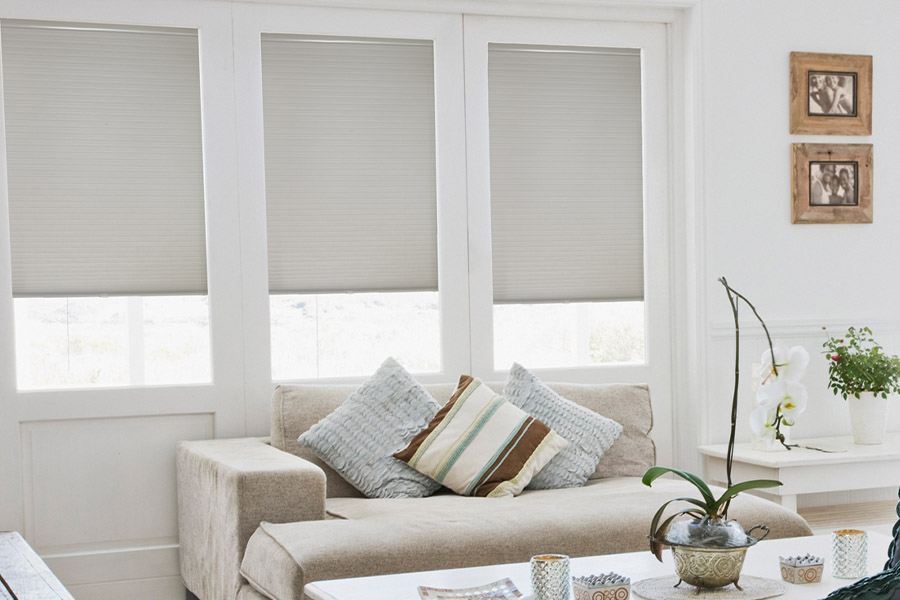 Cool off and save some money on your utilities this summer with heat-blocking window treatments from Sunburst Shutters. We help you find the perfect window treatments for your windows during a free in-home demonstration. Call
877-786-2877
or fill out the form below to schedule your appointment and learn more.