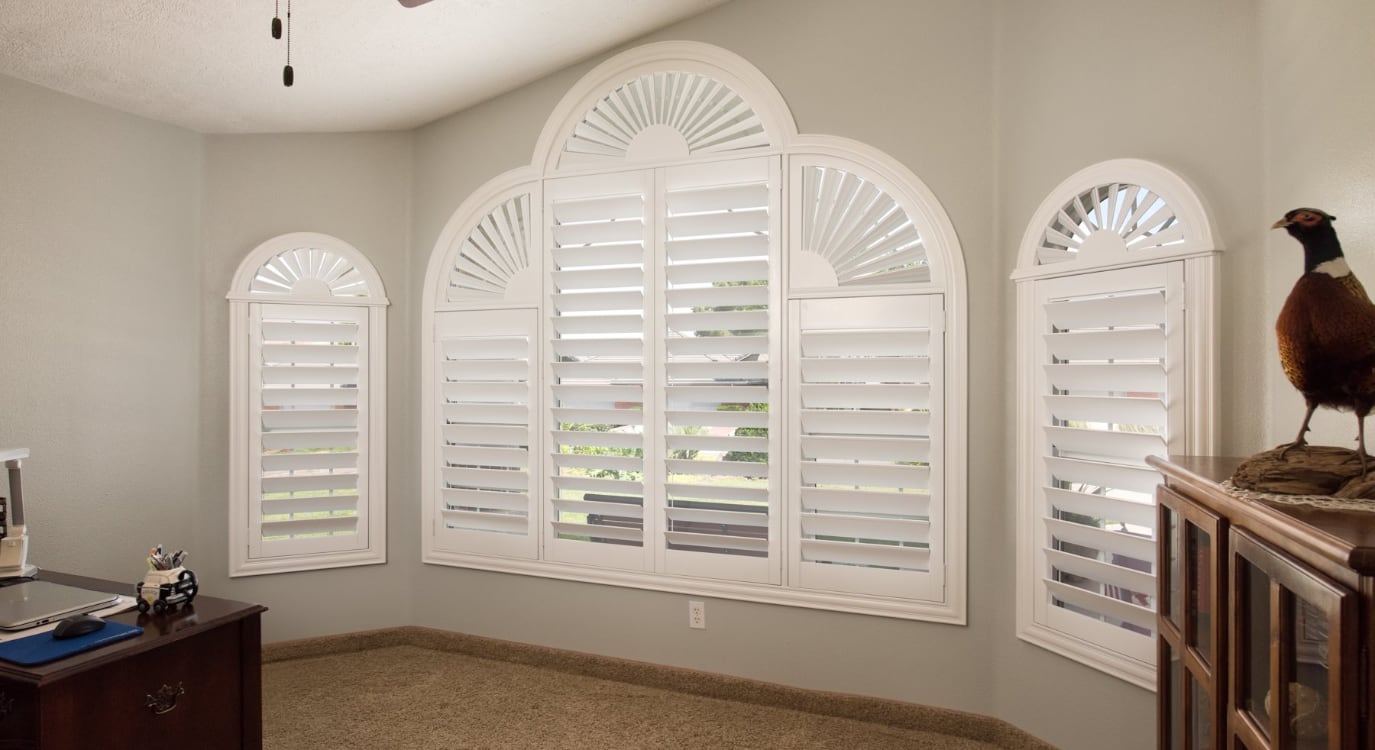 The Best Window Treatment for High Ceiling Windows
Several homes in have that one window or a set of windows that sits high up on the wall near the ceiling, or is so tall that its height puts it out of reach. While these additions can be unique and visually interesting, they can also be causes for headache when searching for high ceiling window treatments.
But don't worry – there isn't a window we've seen that we haven't been able to turn into something beautiful. Let's take a look at some of the best choices for window treatments for the tall and high ceiling windows in your home.
Plantation Shutters For High Ceiling Windows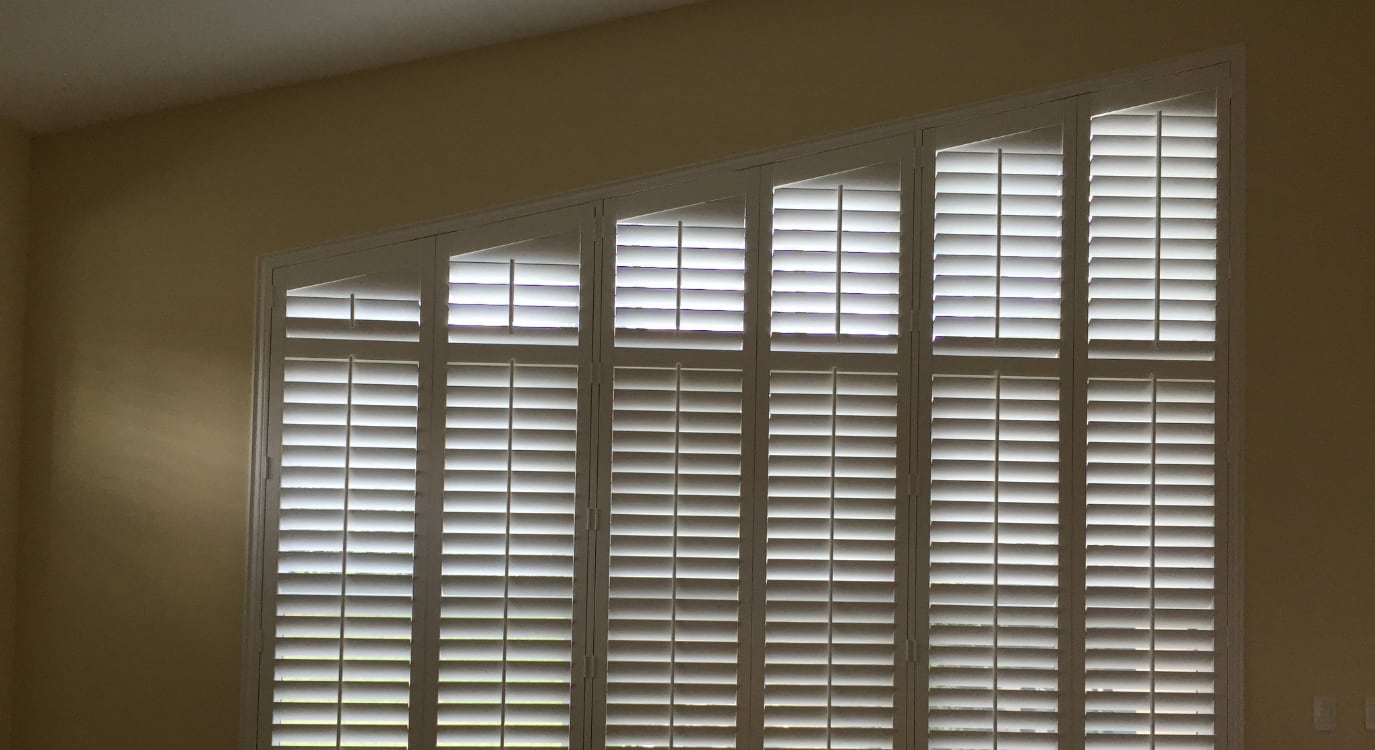 When it comes to high ceiling windows, the less hassle, the better. That's why plantation shutters should be one of your first choices for a high window treatment. Typically the first concern with a window treatment for a window high up on a wall is "How will I open and close it?" With shutters, that's rarely a concern, as homeowners typically keep the louvers set at one perfect angle at all times, so just the right amount of light is let in while still protecting your privacy.
If frequent louver adjustment is necessary, don't worry about breaking out the ladder. We'll provide you with an adjustable pole to move the tilt rod, giving you complete control over your shutters. And when you're done, the pole telescopes down to easily fit in your closet until you're ready to use it again.
One of the biggest hassles that can come with high ceiling window treatments is cleaning them, another area in which plantation shutters shine. Due to their color, the angled construction, and material, Polywood® plantation shutters require cleaning much less frequently than other window treatments. And when the time does come to clean, the louvers and frame can easily be wiped with a duster, without moving or taking the shutters down.
All these benefits, coupled with insulating shutters' unmatched energy efficiency, make plantation shutters a perfect fit for tall windows.
Motorized Shades Make High Ceiling Windows Easy
What's almost as easy as being able to leave your high window treatment in one spot? Being able to adjust it with the flip of a switch! That's where motorized shades come in, bringing you stylish looks with modern convenience.
Automated shades are a great partner for taller high ceiling windows, especially because you're able to choose to either open or shut your motorized shades manually, or with a control device. Your window treatments have entered the 21st century!
Beautiful New Window Treatments Are Within Reach
Don't let the distance between the floor and your windows deter you from making the best choice for your home. Sunburst Shutters will take care of the hard part when you schedule your free in-home window design consultation. We'll do all the measuring and installation so you never have to step on that ladder. Call us today at 877-786-2877 or schedule an appointmentonline – we're looking forward to help!