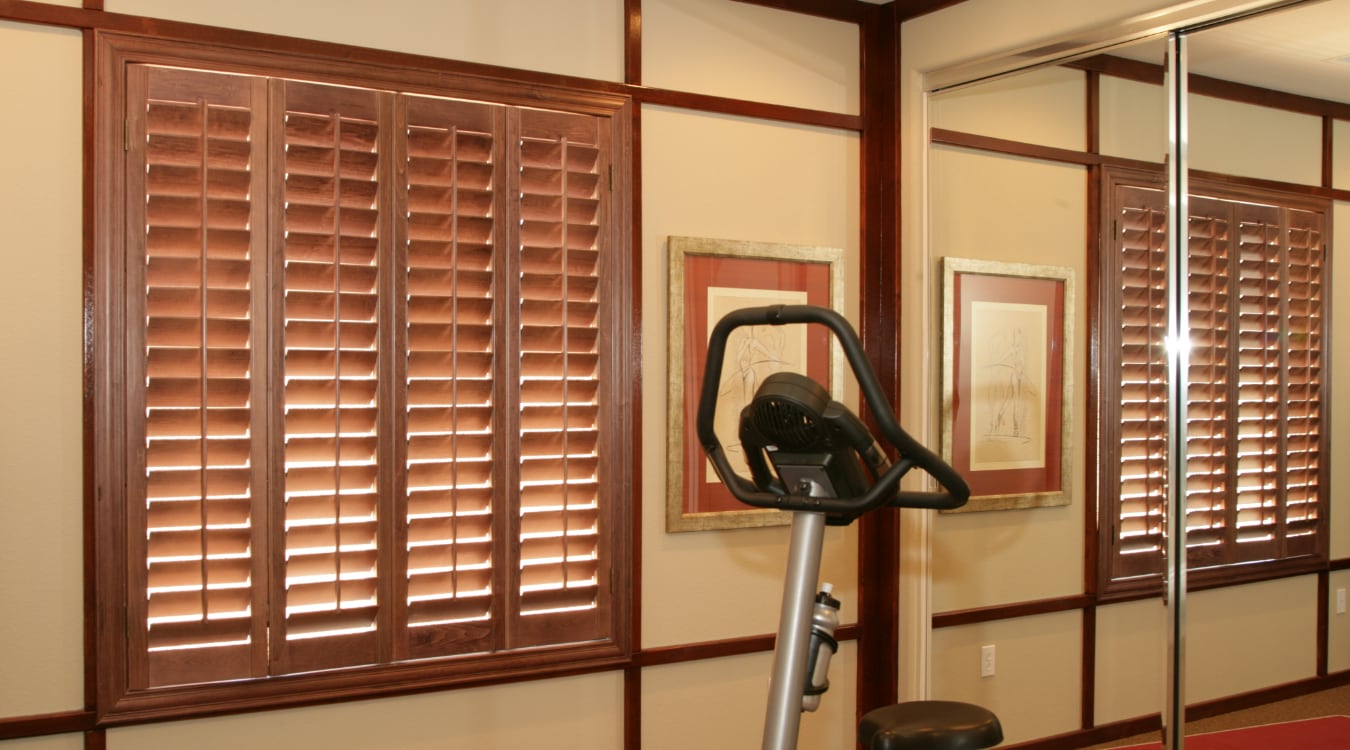 The Best Window Treatments For A Home Gym
If you want to exercise more, you can motivate yourself by making your home gym more appealing. Quality window treatments will help. Plantation shutters, roller shades, or woven shades can all help you achieve the right degree of natural light and privacy for your workouts. Which home gym window treatments will you choose?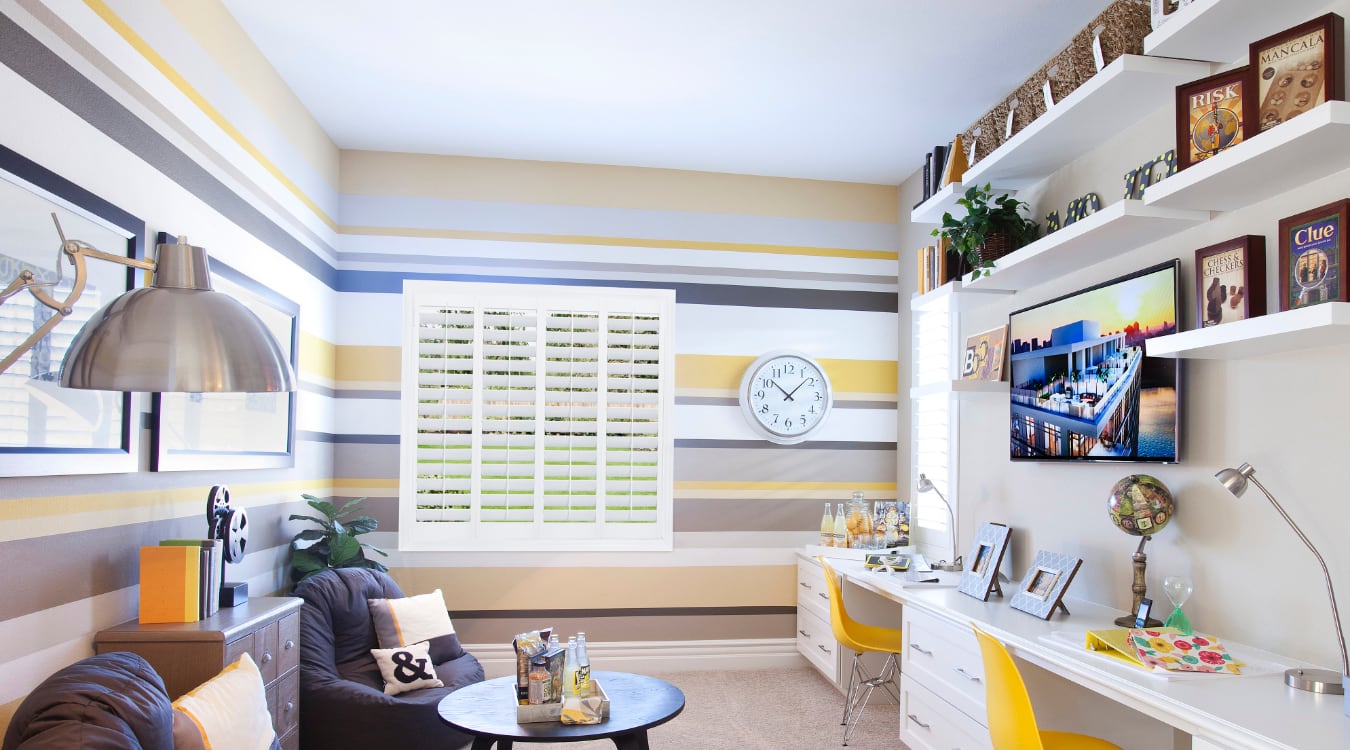 Use Plantation Shutters For Versatile Window Treatments In Your Home Gym
If your workout space also serves as a spare bedroom, home office, or playroom, you'll want window treatments that complement all of these functions. Plantation shutters work in every room of your home, thanks to their understated elegance. Interior shutters come in many neutral shades that match all decor. Whether you're using a space for sleeping, working, or exercising, they add style now and later if you repurpose that room in the future.
Plantation shutters make it easy to control the amount of privacy and light you want. Pull open the shutter panels when you want bright light for a rousing morning workout and shut them again to protect your equipment from UV rays. For filtered light, close the panels and tilt open the louvers. The louvers let you redirect glare away from reflective surfaces in your home gym like mirrors or TVs too. For home gym window treatments in converted garages or attics that lack good insulation, use Polywood® plantation shutters. They block both chilly drafts and the scorching sun when closed.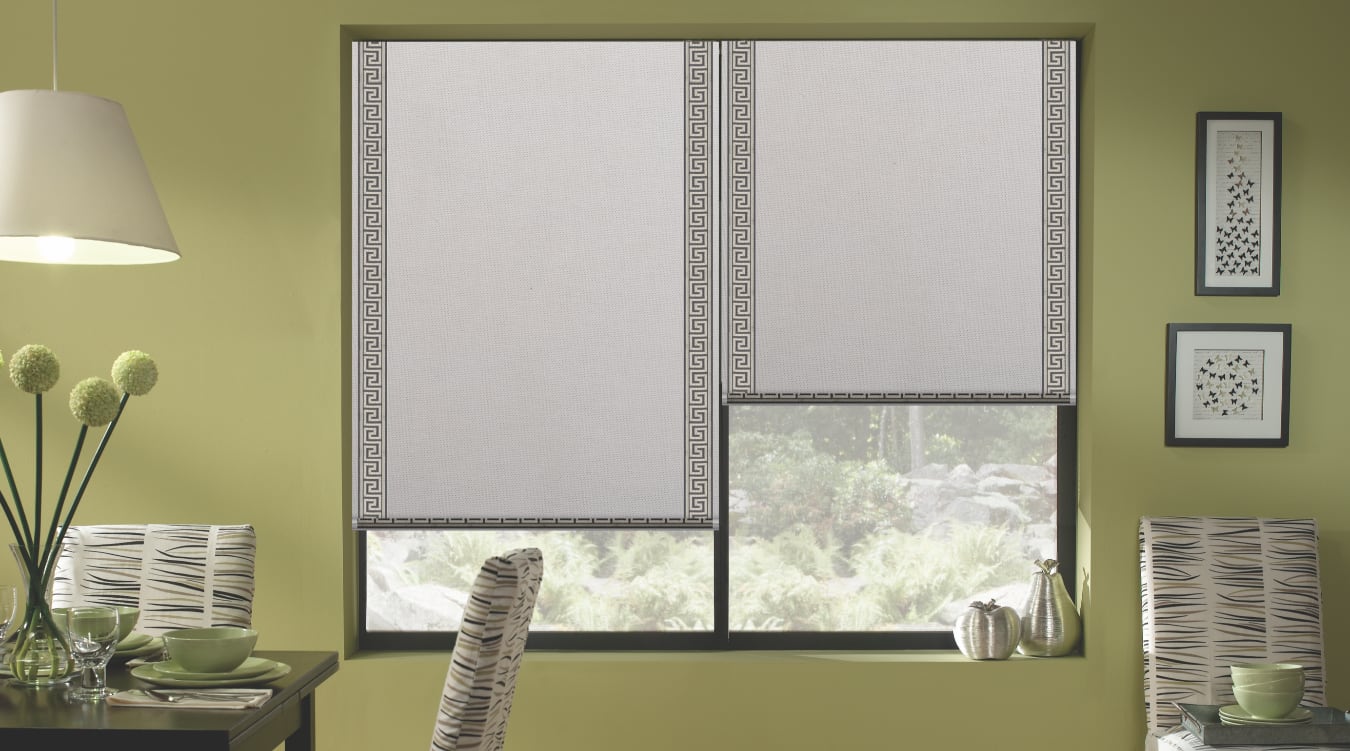 Enjoy Natural Light And Privacy Simultaneously With Roller Shades
Roller shades also work as excellent window treatments in your home gym. They have a sleek, minimalist look. Use cordless roller shades for a workout room, so you don't risk getting strings caught in equipment. Or install motorized roller shades that you can operate from across the room without interrupting your workout.
Roller shades come in many different colors, materials, and opacities to suit your needs. You can use sheer shades for lots of natural light without leaving windows uncovered. If your home gym is on the side of the house with direct sunlight or faces the street, you can block solar heat and peering eyes with blackout shades. Or pick something in between.
If sunlight energizes you, but you don't want the neighbors watching you sweat it out in your home gym, try top-down/bottom-up roller shades. You can pull down the top of the shade to let in light while keeping most of the window covered for privacy.
Create A Zen Workout Room With Woven Shades
If exercise helps you decompress and find your happy place, try creating a more zen atmosphere for your workouts with natural woven shades. Woven shades stand out from other window shades because of how their woven fibers interact with light and give warmth to a room. They add texture to home gyms that are otherwise full of smooth, shiny surfaces and remind you of nature on days when you're missing a nice outdoor run.
Natural woven shades work best in dark rooms that need the soft light they filter in. However, that glow doesn't mean you sacrifice privacy. You'll find natural woven shades in many combinations of weaves and materials to achieve the right level of privacy for your workouts.
Talk To Sunburst About The Best Window Treatments For Your Home Gym
When you need the right combination of light control and privacy for your home gym, talk to Sunburst Shutters. We carry window treatment styles for every room of your house and will help you find exactly what you're looking for. Get started today by giving us a call at 877-786-2877 or fill out the form below to schedule a free in-home consultation.