The Best Window Treatments For A Rental Property Or Vacation Home
When you rent out a vacation home, you want the window treatments to impress guests but also hold up to use from lots of different people. Otherwise, you'll spend lots of time and money on repairs and replacements. Durable Polywood® plantation shutters look stunning enough to attract paying guests without breaking the bank on maintenance. They also last longer than other window treatments for rental properties and match all types of decor so that you can fit them into all kinds of vacation homes. And if shutters aren't to your liking, there are lots of beautiful window shades to choose from, too.

Polywood Shutters Are Durable And Long-Lasting Rental Property Window Treatments
One of the reasons Polywood shutters look so fabulous as rental property window treatments is because they resist many things that damage other window treatments over time. They are resistant to moisture, UV rays, extreme temperatures, pests, and even flames. That means no splitting, warping, fading, or discoloration, whether your rental sees year-round sand and sun or winter's snow and drafts.
Polywood shutters hold up to frequent use, too. Cheap aluminum blinds get bent and pull cords get tangled. The sturdy louvers and tilt rods on plantation shutters continue to work year after year no matter how many hands open and close them, saving you the cost and hassle of repairs and replacement.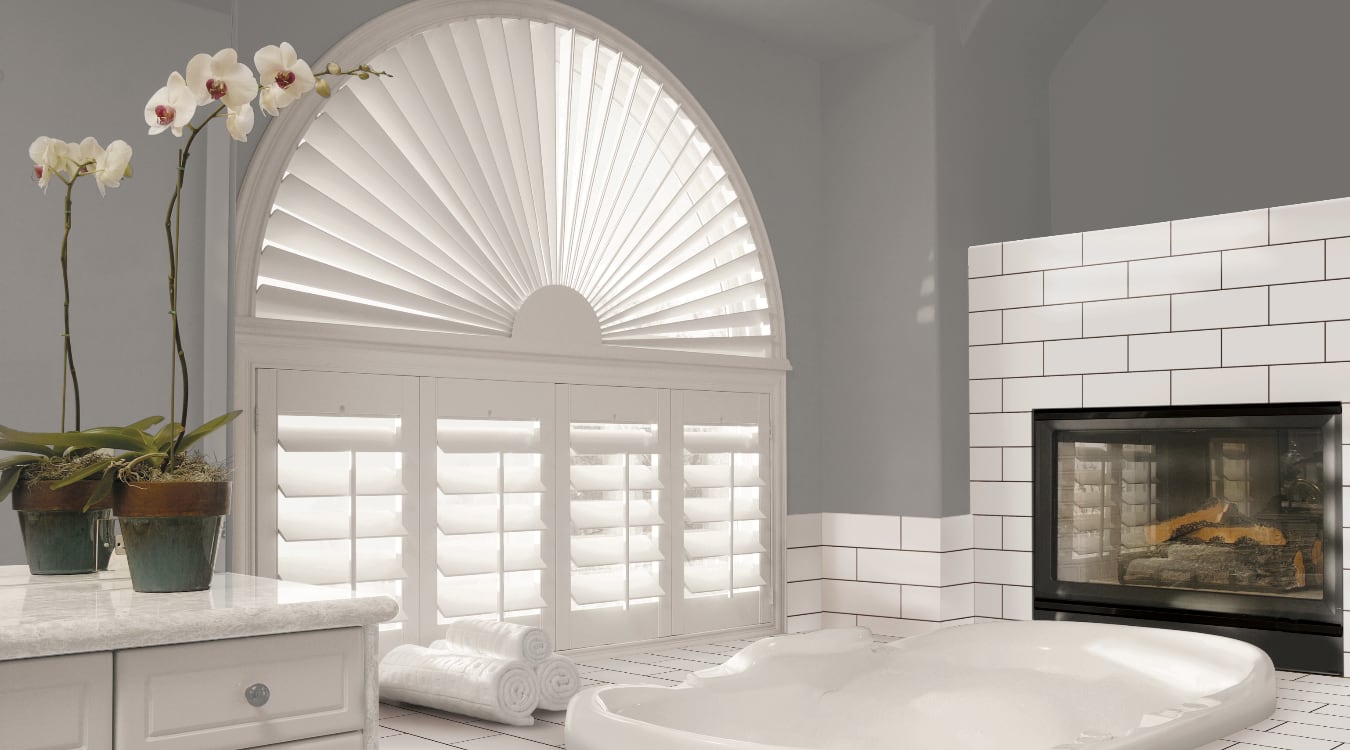 Polywood Shutters Are Stunning Window Treatments In Your Rental Property
A vacation home is more than a place to stay. It's also part of the vacation experience. Beautiful Polywood shutters delight vacation home guests and make their stay more comfortable.
Faux wood Polywood shutters stand out from other rental property window treatments. Their crisp white rows of louvers create a unique textural feature that instantly attracts the eye. At the same time, they are neutral enough to blend into any design style. Polywood shutters work just as well in sophisticated, luxurious rooms as they do in beach houses, sleek minimalist decor, and even rustic rentals.
Custom plantation shutters can be made to fit any window, so you can use them throughout your vacation rental as your only window treatment or interspersed with quality window shades. Your guests can throw open the shutter panels for a full view of your location or tilt open the shutter louvers for soft light as they relax. When closed, Polywood shutters protect from the sun's heat or winter's chill to keep guests more comfortable. Don't be surprised if your guests want to come back again and again to your relaxing rental home!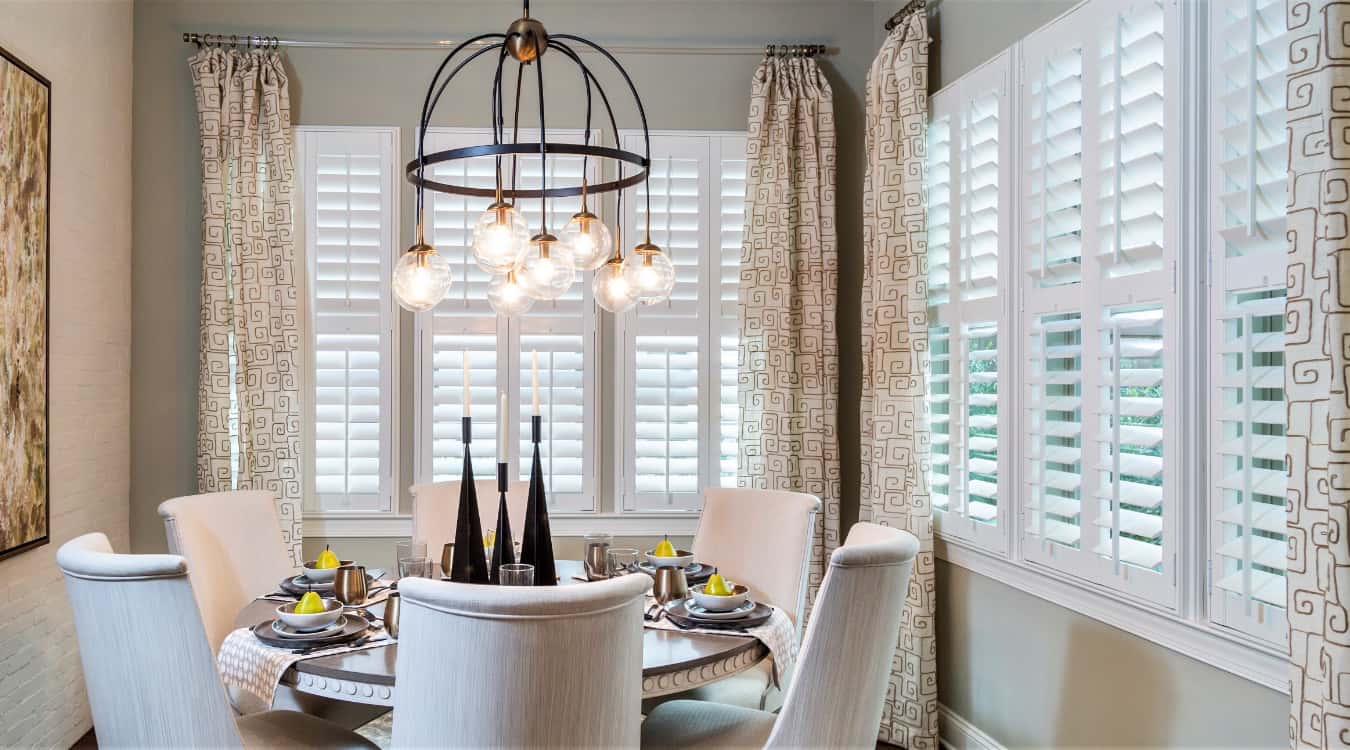 Window Shades Are Another Option To Shutters
If you don't want shutters in every room of your vacation home, window shades are a stylish alternative. You can choose from minimalist roller shades, opulent Roman shades, energy-efficient cellular shades, and more to get the look you want. All shades offer different opacities to achieve the right degree of privacy and natural light to keep your guests comfortable. And while shades aren't as tough as shutters, they are a budget-friendly option that lasts longer than cheap blinds.
Become The Go-to Vacation Rental With Polywood Shutters By Sunburst
Sunburst Shutters specializes in beautiful Polywood shutters. We help you customize your plantation shutters for your rental property and install them with precision for the high-end quality your guests deserve. To discuss how you can outfit your vacation home with Polywood shutters, call 877-786-2877 or fill out the form below for a free in-home consultation.