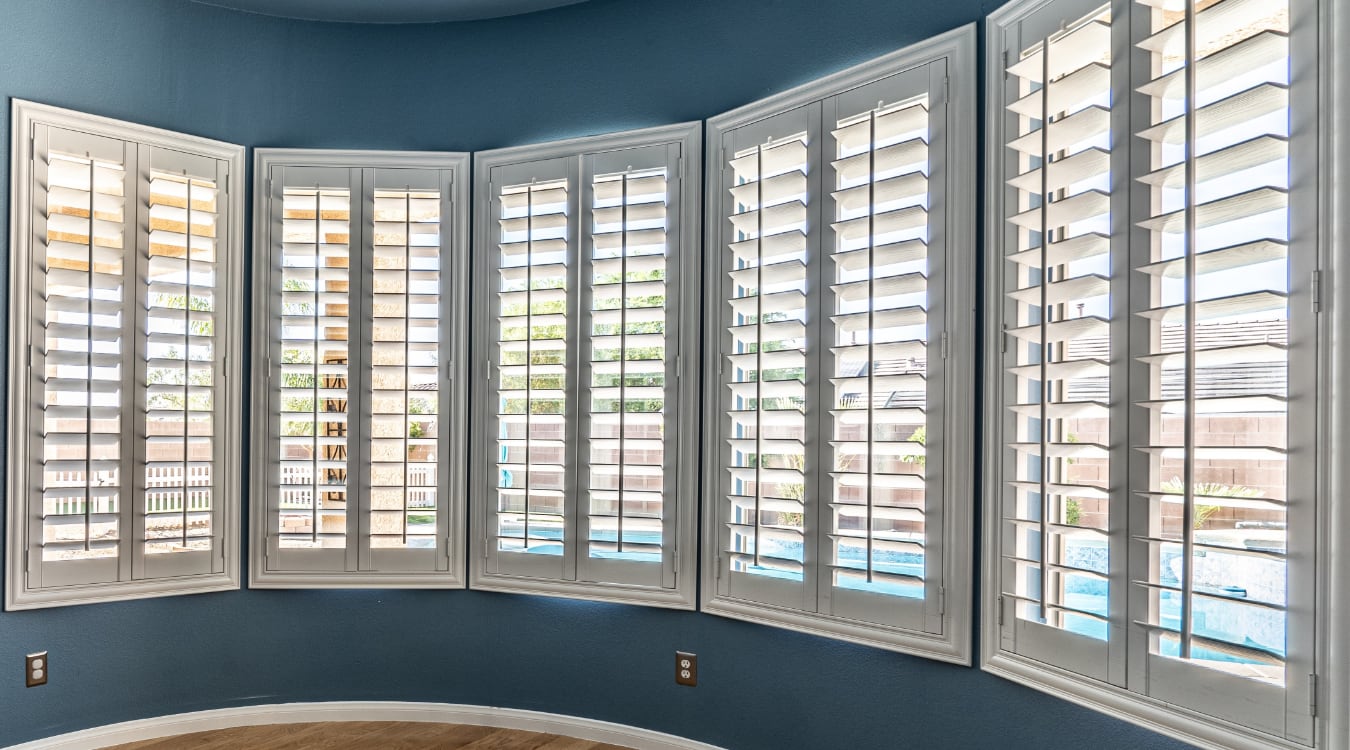 The Best Window Treatments for Bay Windows
Bay windows are more than just a set of glass panes. On the exterior, they add architectural interest to a variety of building styles. On the inside, a bay window can act as the centerpiece to any room or as an intimate nook in the corner of a bedroom. It's almost hard to resist the seat of a bay window, especially when the sun creates the perfect place to curl up and read. The problem, however, is knowing what are the best window treatments for bay windows.
When looking for window treatments, you need something versatile enough to direct the light coming in from the three offset windows, yet simple enough not to overcomplicate the area. Fortunately, treatments like plantation shutters help bring out the style of your unique windows while maintaining privacy and light control.
Bay Windows Versus Bow Windows
As you begin your search for the perfect window treatments for bay windows, a simple typo could send you down the bow window rabbit hole. The two window groupings are similar, but still different enough to note.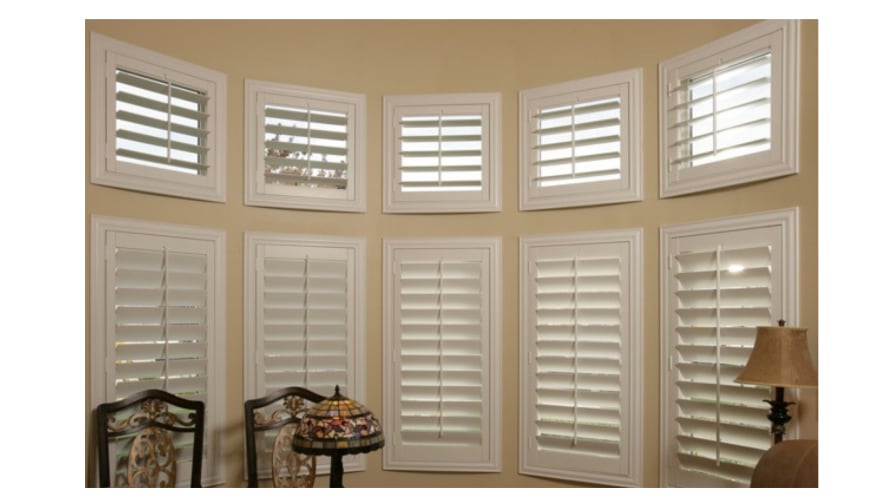 A Bow Window
Traditionally made of four or five windows positioned in a curve, creating a rounded appearance on the outside of the home. This window style is best known for its arc-shape and may have even received its name from its unique look, as they appear to bow outward.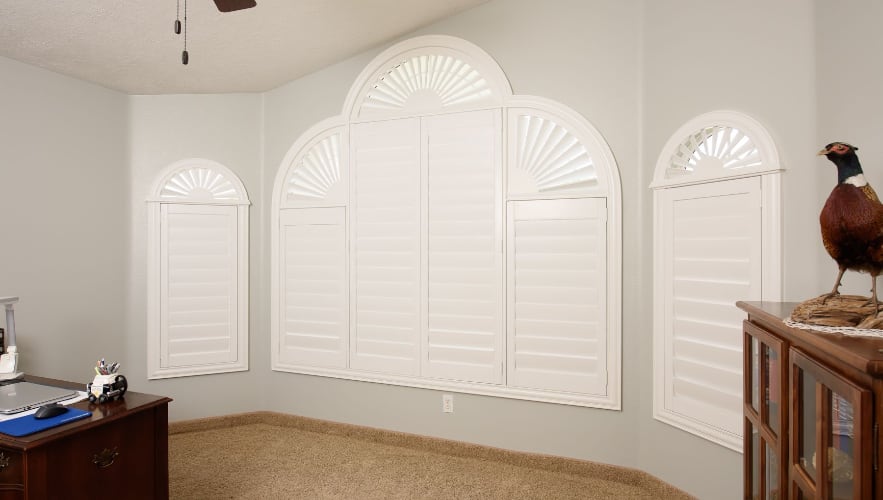 A Bay Window
Consists of three window panes. A centered window -- sometimes larger than the others -- is flanked by two other windows on either side in angled projections. The structure can create a window seat that can sometimes be large enough for a table or shelf. Traditionally, bay windows are found in Victorian-era housing, but now the style has evolved to become part of many modern homes today.
While their elegant charm is unparalleled (considering the landscape views that come with such tall and wide panes) the bay window style requires special consideration when shopping for a window treatment.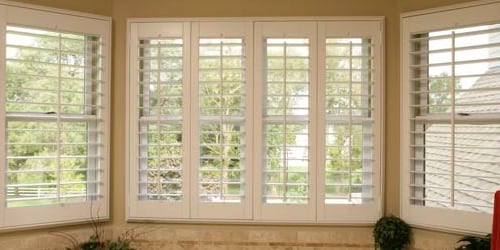 Finding Window Treatments For Bay Windows
With windows pointed in three different directions, bay windows bring some interesting problems when it comes to window treatments. The close proximity of the windows and the cross breeze that comes in when they are open can send loose hanging treatments, like blinds or curtains, swaying to and fro.
Plantation shutters for your bay window, on the other hand, remain in place due to their durable design. Shutters sit inside the frame, and won't sway or tangle when your windows are open. And when your windows are closed on cold days, your shutters can block heat loss. Of course, for the most energy-efficient window treatment, you'll want our Polywood® shutters. That way you can use your window seat even in the coldest of nights.
Additionally, the thick louvers of a plantation shutter can expertly direct light onto the seat, while still blocking harsh sun glare. This is especially nice during sunrises and sunsets. With shutters, you can adjust each individual pane to maximize the light you want, and block the light you don't, and still won't get an unbalanced look where one treatment is up and the other is completely shut.
Find The Perfect Window Treatment For Bay Windows With Sunburst
Finding the perfect window treatment for your bay windows can feel like a chore. Luckily, your Sunburst rep can help walk you through your options, starting with our durable Polywood plantation shutters. Just call (877) 786-2877 to schedule a free in-home consultation today!