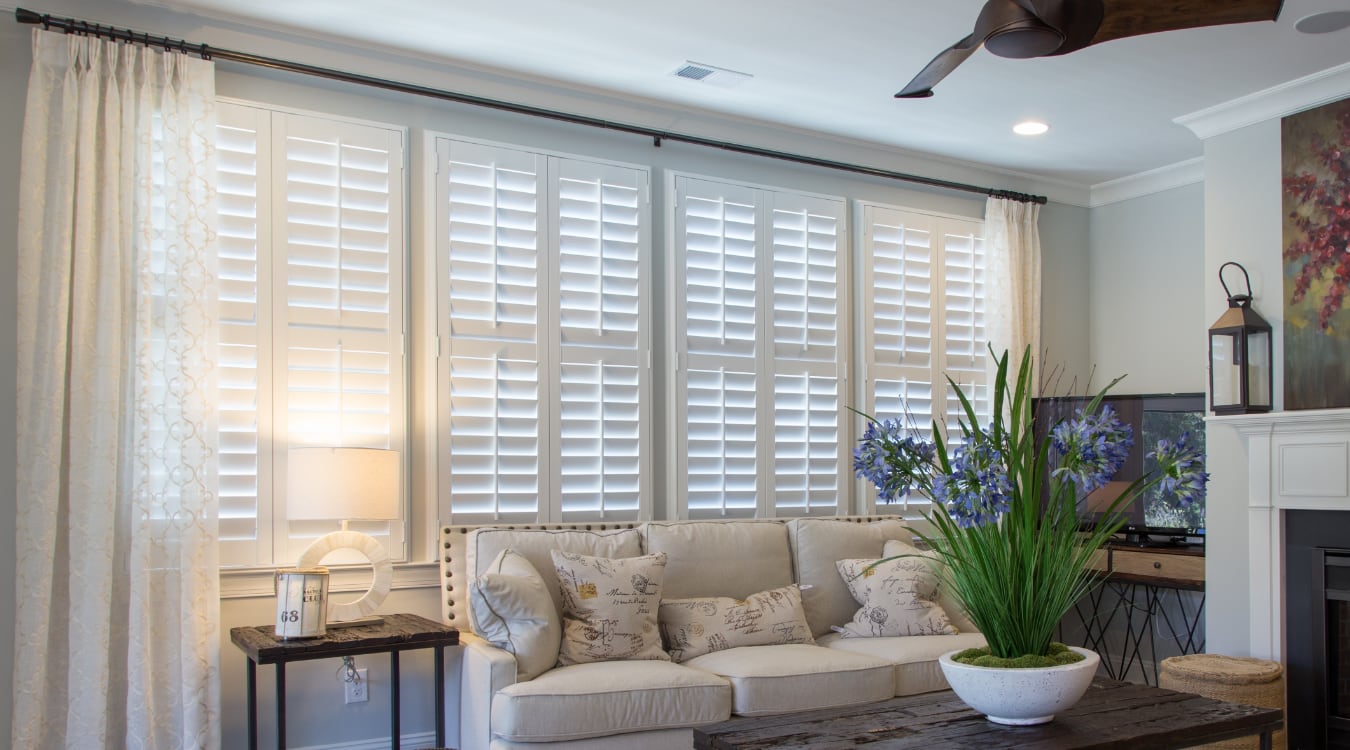 The Best Window Treatments For Homes In The South
If you live in the South, you probably take your home design pretty seriously. And Southern homes take a few special considerations when it comes to your window treatments.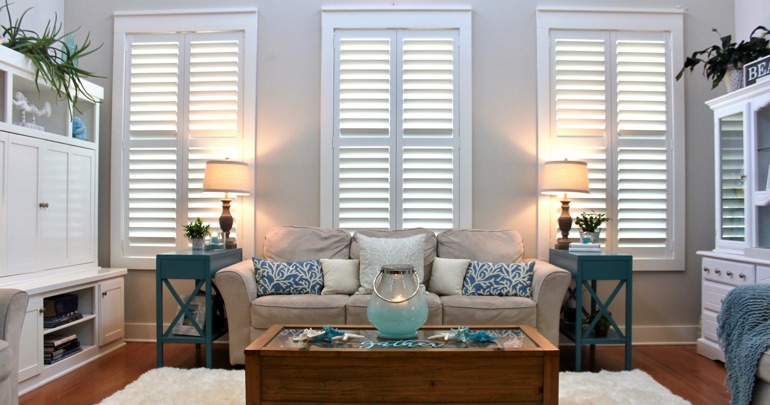 From beating the heat to capturing that inimitable Southern-style, here's all you need to know about Southern window treatments.
Window Treatments That Keep Southern Homes From Baking in the Sun
We all know how warm it can get during the summer months. And while it can get up to triple-digit temperatures outdoors, your home can trap heat, making your A/C work overtime. With the right window treatment, your home can beat the heat and stay comfortable all year long. That's why our number one recommendation for Southern homes is Polywood® plantation shutters.
More than any other kind of interior shutter, Polywood helps keep your home at the exact temperature you want. With their patented design and material, Polywood shutters create a solid seal on your window, helping reduce temperature flow by up to 30 degrees. Not only does that keep your home cooler, but it means your air conditioning won't have to work nearly as hard to cool your home, saving you money each and every month.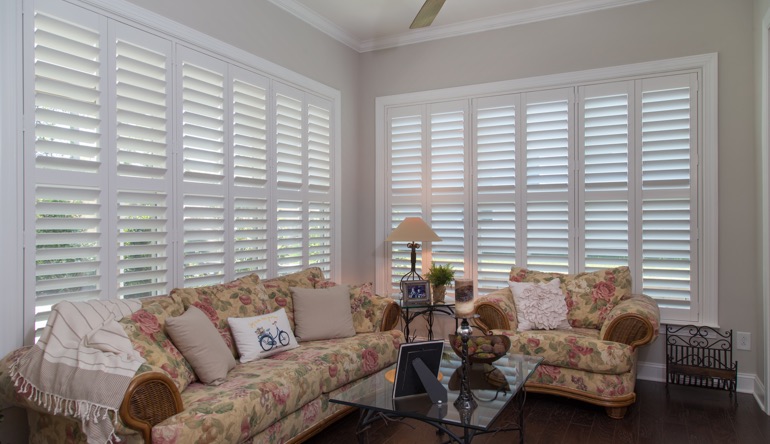 Some homeowners don't stop there, however. It's not rare to see homes here double-up on temperature control by combining window treatments. For example, solar window film can reflect harmful UV light, reducing solar heat and glare on your windows – and they easily pair with any other window treatment. Draperies are another great pairing for shutters in particular, adding a second layer of insulation against the Southern sun.
Window Treatments For A Real Southern Style
Without getting too deep into classic Southern architecture, many homes in our part of the country have a few things in common: ties to history, space for gatherings, and beautiful facades.
There's not a single window treatment that matches the Southern style quite like plantation shutters. Heck, it's even in the name itself – plantation shutters are named that for being so common in large plantations and mansions across the South so many years ago. Not only do shutters block heat better than any other window treatment as we've mentioned, but they perfectly accentuate Southern home style. Their clean angles and beautiful craftsmanship make them great partners for a home with a wrap-around porch, columns, balustrades, or any woodwork.
And Polywood shutters come standard in white for a reason. White is a unifying color in Southern homes, both reflecting sunlight and giving a feeling of both style and comfort – perfect for any home in the greater Southern U.S.
Beautiful Southern Homes Deserve Beautiful Window Treatments
When it comes to combining style and practicality, shutters are the answer for homes in the south. To see what shutters could look like in your home, schedule a free consultation with the Sunburst team. Call us at 877-786-2877 or fill out the form below for a free consult meeting with our design team.