The Best Window Treatments For Maximalism
Move over, minimalism. Interior design experts say that maximalism has taken over home decor trends. This design style uses lots of color, patterns, artwork and accents. Maximalism also emphasizes personalization and comfort. It's the perfect way to fill your home with things you love.
If you never gave much thought to window treatments before or always stuck to boring blinds, now is the time to experiment with colorful window shades or versatile interior shutters. These options suit maximalist decor and make your home more comfortable.
Add More Color And Patterns To Your Maximalist Decor With Zebra Shades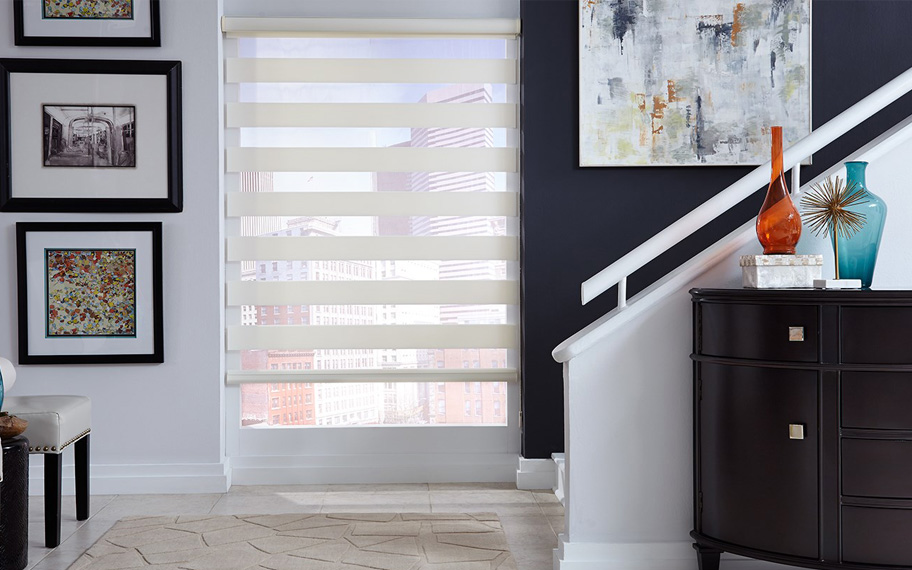 Maximalism is all about using lots of your favorite types of decor. If you have a favorite color scheme or pattern, use it as much as possible on furniture, floors, walls, and window treatments. Roller shades are great maximalist window treatments because they come in so much variety. Whether you're decorating with pastels, jewel tones, or earthy hues, you'll find roller shades to match. Same with patterns. Pair floral roller shades with flower art prints and a floral bedspread in your bedroom or striped shades with striped furniture, throw pillows, and rug in the living room.
Roller shades also come in different materials and opacities to fit your personal needs. So if you're decorating a dark family room, you can let in more light with sheer roller shades. Or, if you're redoing your bedroom in the maximalist style, get blackout roller shades for darkness and privacy when you sleep.
Stay Comfortable With Cellular Shades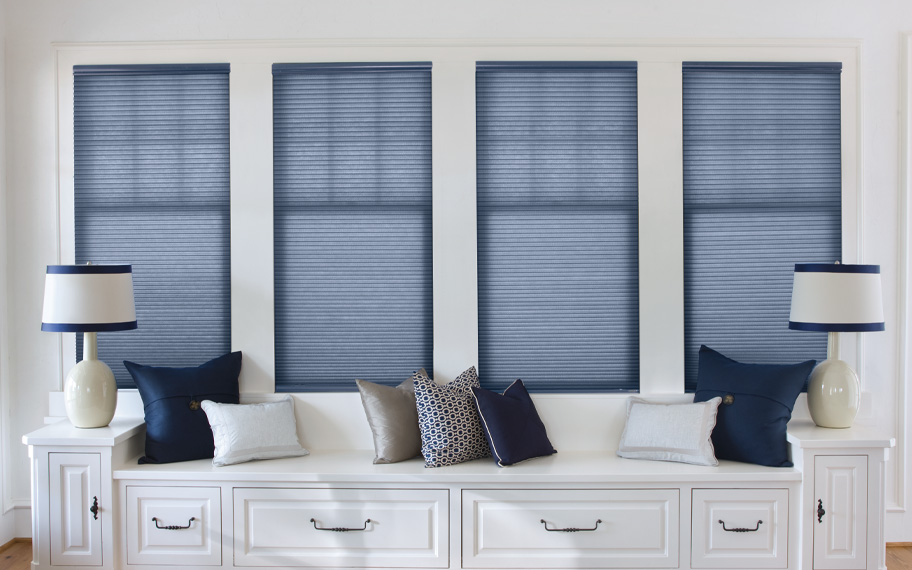 Maximalist window treatments should not only match your decor but also help you stay comfortable. Cellular shades come in many different colors and patterns like roller shades do. They also have the added benefit of being the most energy-efficient window shades. They can minimize chilly drafts and hot air that change your home's temperature and make your HVAC system work harder.
If you want to embrace the comfort aspect of maximalist decor, energy-efficient cellular shades are a great start. From there, you can add plush furniture, fluffy blankets and pillows, soft carpet or rugs, and lots of family photos for a homey feel.
Use Versatile Interior Shutters To Balance Your Maximalist Decor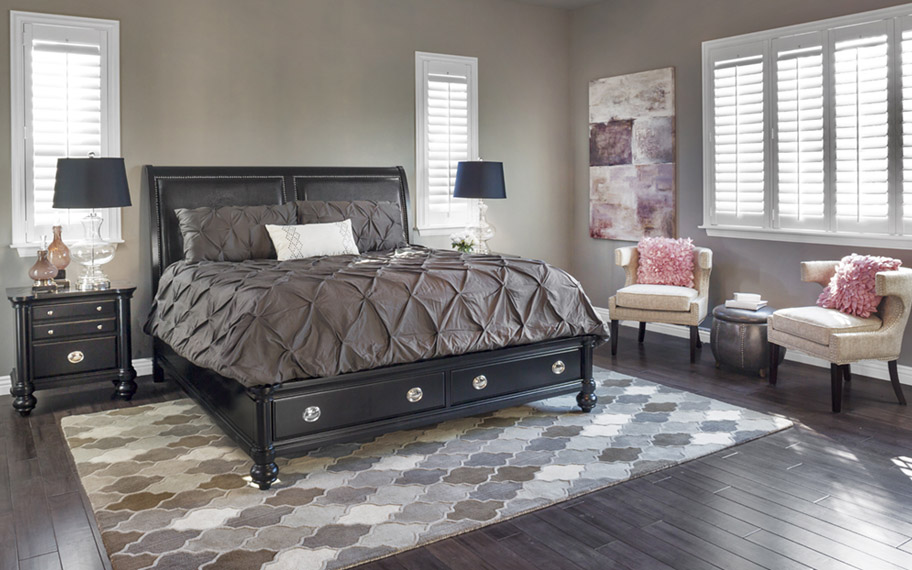 Even in maximalism, you can have too much of a good thing. The trick to getting this look right is to balance out the abundance of things with some neutral pieces before your decor gets overwhelming. If you're worried that your maximalist room looks cluttered, use clean white Polywood shutters for some much-needed contrast to all the busy colors and patterns. These faux-wood louvered shutters act as an understated backdrop for all of the fun knick-knacks and accents used in maximalist decor. Or they give your eyes a break if you cover your walls with art.
Like cellular shades, Polywood shutters keep you cozy and comfortable too. They are custom-made to fit your windows perfectly, leaving no gaps around the edges to let in drafts, and their patented weatherstripping prevents temperature transfer. Close the louvers to keep out the hot sun or cold breeze and enjoy stable temperatures inside all year long.
Find Your Maximalist Window Treatments At Sunburst Shutters
At Sunburst, we have window treatments for every type of decor. Whatever color scheme or style you're going for, our experts will help you find something you'll love from our wide selection of premium window treatments. Just call us at 877-786-2877 or fill out the form below to schedule a free in-home consultation and learn more.