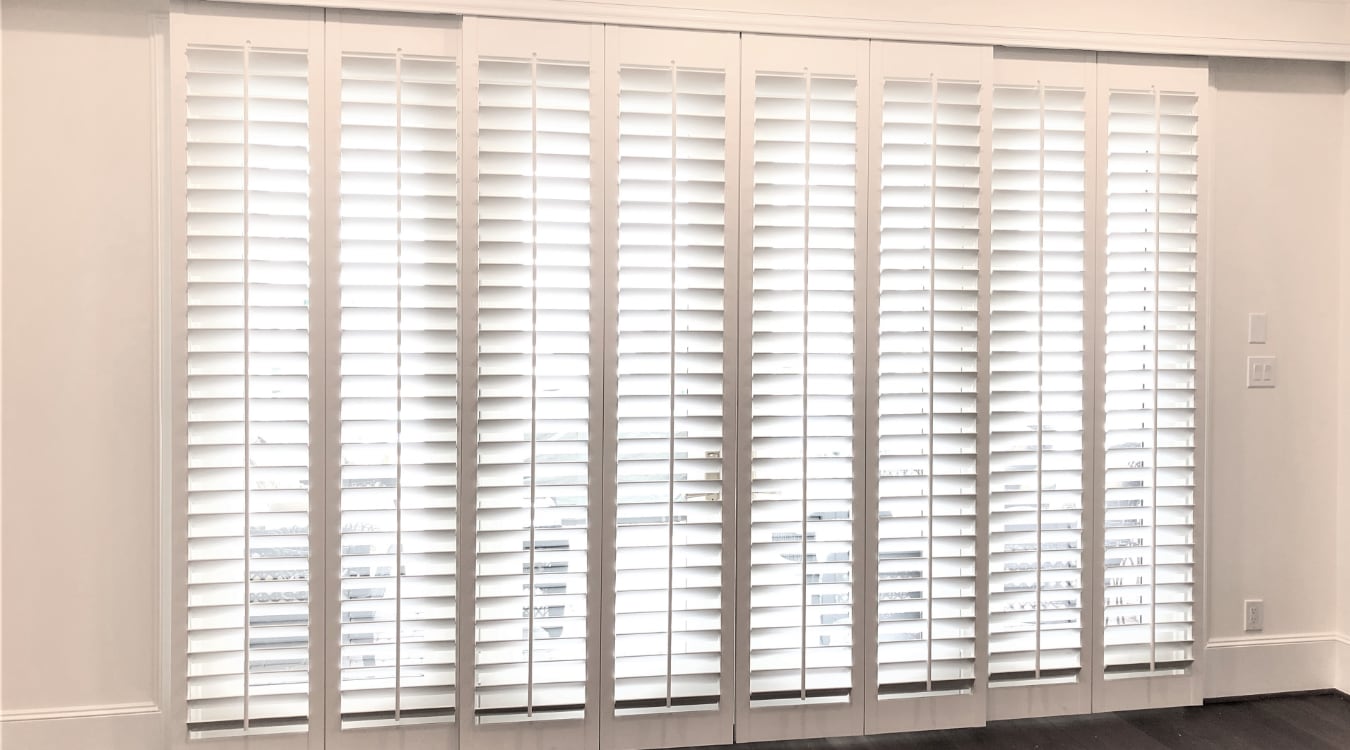 The Best Window Treatments To Cover A Sliding Glass Door
Sliding glass doors are a popular feature in many homes, but covering a sliding glass door for privacy and light control can present some challenges. While there are many options available on the market for covering your sliding glass door, not all of them are both easy to use and complementary to your decor.
Vertical blinds, for instance, are a common choice, but often fail to be effective or attractive. Instead, consider some better window treatments for covering your sliding glass door.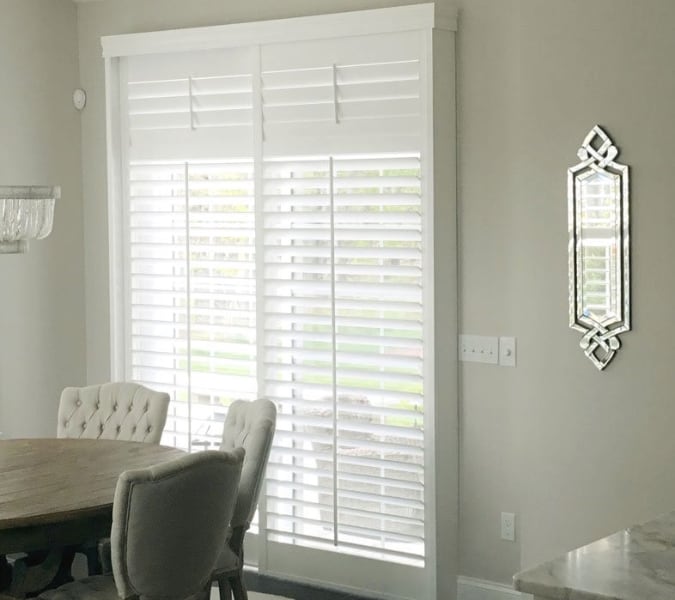 Looking Beyond Vertical Blinds For Your Sliding Glass Door
Everyone is familiar with the traditional vertical blinds on sliding glass doors. However, they just don't do the job. They're usually made from flimsy vinal that tears easily, which leaves you with a window treatment that has broken, missing or yellowing vanes. All it takes is for one to become misaligned to prevent you from opening or closing them easily. Even good condition blinds look like a cheap afterthought to an otherwise stylish room.
If you're looking for options for covering a sliding glass door, your choices extend beyond outdated vertical blinds. For better functionality and style, consider plantation shutters or panel tracks for your next sliding glass door treatment.
Plantation Shutters Add Style To Your Sliding Glass Door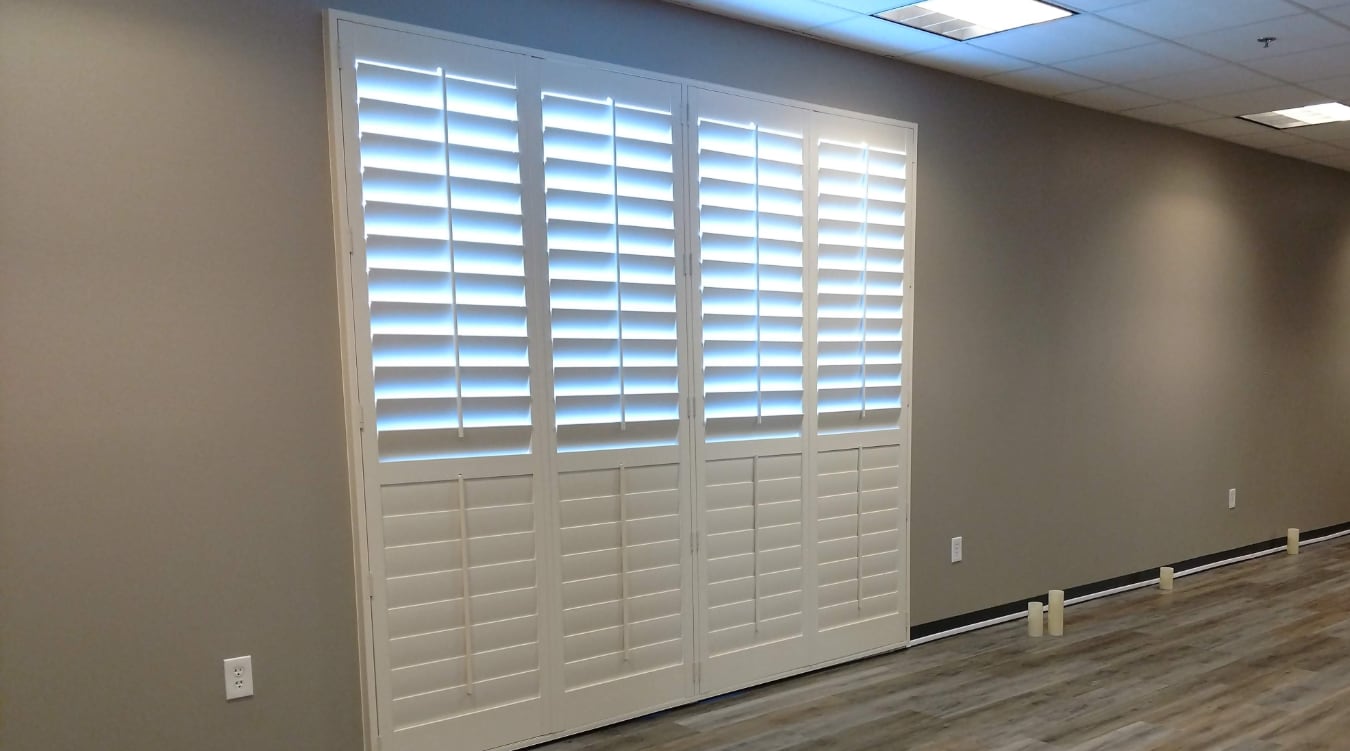 If you use your sliding glass door a lot or are constantly adjusting the amount of natural light coming in,
plantation shutters are an ideal choice
. They are built to last longer than other window and door treatments, so they won't break from normal use. They open and close effortlessly to control privacy and lighting, and they're very easy to dust and clean. If you choose faux wood shutters like
Polywood Plantation Shutters
, they will make your home more energy-efficient — and the utilities bill lower — too.
For being so serviceable, plantation shutters are also incredibly beautiful. They look great in any room and come in different colors to match any decor, from bright white Polywood to different stains offered in our real wood Ovation Shutters. Unlike vertical blinds, plantation shutters are an asset to any home and can even add to your home's value!
Panel Tracks Act Like Better Quality Vertical Blinds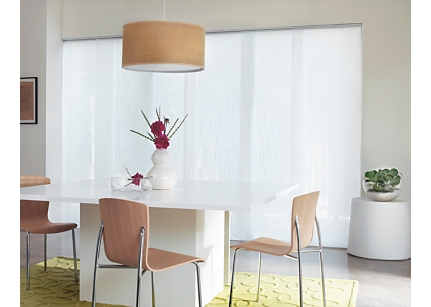 Panel tracks
are perfect for a large window and sliding glass doors. They are hung like vertical blinds, but you don't have the problems found with vertical blinds. They're easy to open and close, and the blinds panels stack neatly out of the way when pulled open. You won't hear any clacking, as these panels won't catch on each other and tear. Simple operating means it's easier to control light and privacy too. Panel track shades also include a light filtering panel to control light and privacy, too.
Panel track shades have a pleasing, contemporary look and come in a variety of colors and materials to complement any room. And while panel tracks can also effectively cover large picture windows or act as a room divider, they remain a simple way to add both style and functionality to a sliding glass door.
Sunburst Makes Covering A Sliding Glass Door Easy
Give your sliding glass door an upgrade with practical, attractive plantation shutters or panel tracks. Both options look and work better than traditional, boring vinyl blinds and will quickly pay off by adding value to your home.
Sunburst Shutters makes covering a sliding glass door easy. our experts can help you understand the different benefits of our plantation shutters and panel tracks so you can make the right choice for your home. Schedule an appointment today by calling (877) 786-2877 or request a free in-home consultation below!