Instead of doubling down, savvy homeowners can prevent mistakes from ever happening by being more informed. Use these tips to avoid the most common mistakes people make when shopping for shutters or other window treatments.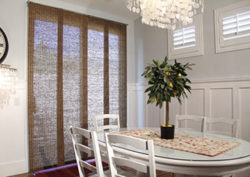 Mistake: Having Your Mind Set On One Product
Home design shows and social media are great places to get inspiration for your own home, but not every idea you see or hear will work in every home. You might have your heart set on bamboo shades in your kitchen, but if you live in a humid region and there's lots of moisture in your kitchen, it is not such a great idea. You might end up with some mildewy shades in just a few short months.
Instead, be open to other options and products that can emulate a similar look to the one you have in mind. Also think about what you're really wanting from your window treatment. Do you want bamboo shades because of their looks, natural material, or breezy style? There's likely another product that can offer you similar looks, in addition to lasting longer and fitting easier in a budget.
Be sure to take full advantage of in-home consultations or estimates, just like Sunburst offers for all window treatments. It's an invaluable resource that can help save a lot of headaches in the long run.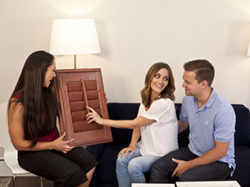 Mistake: Not Seeing Products in Your Own Home
On the topic of in-home consultations, seeing window treatment samples in your own space is a must. You take home swatches of paints in order to color match, so why would you try to "eyeball it" with other parts of your home? In addition to color matching, there are a few other reasons to see samples of window treatments in your home: