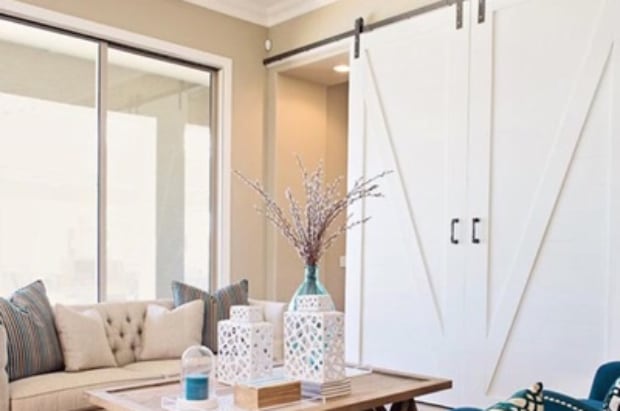 Todays Hottest Interior Design & Home Fashion Trends
From homeowners embracing Scandinavian hygge to the resurgence of sliding barn doors, here's what we've found.
Interior Design Themes: Comfort, Simplicity, and More Comfort
This is the year designer houses finally become designer homes. Gone are the sterile and lifeless designs that look more like a showroom than an actual home, and here to stay are livable and stylish surroundings. These are some of the design themes we're seeing surging this year.
Cottage and Farmhouse Style Kitchens
The kitchen is the heart of your home, and 2018 is all about making it look and feel like that. Monochrome kitchens are going away, and in their place are kitchens with warm colors like mahogany wood cabinetry and copper finishings. Don't expect white countertops to be king anymore, either. Natural and evocative countertops made from stone or composite granite highlight inviting and stylish kitchens.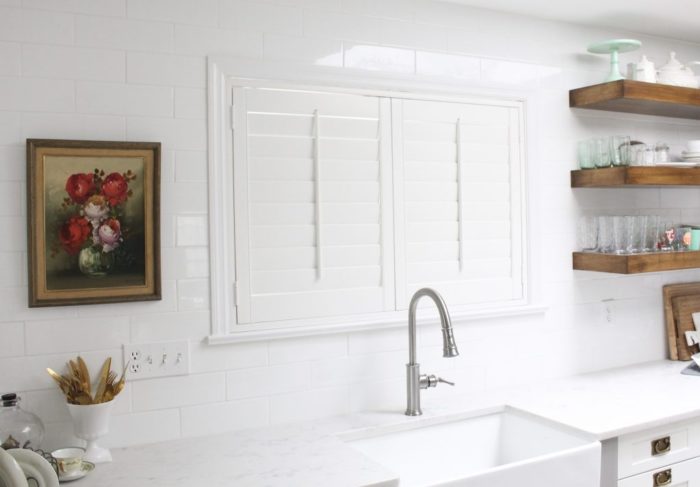 Farmhouse kitchens are all about utility. Window treatments like faux wood shutters that can make the best use of natural light are booming. Making the best use of space is also a running theme, and bucket sinks and trough sinks do exactly that, all while evoking the rustic charm and homeyness of kitchens from years past.
Rustic Chic is Here to Stay
Borrowing from the past isn't just for the kitchen. Incorporating hand-crafted, artisanal, and natural features are something homeowners are doing across the board. The most obvious use of this is in vintage lighting. Sconces repurposed lanterns or chandeliers, and even pendant lighting is making a splash this year, replacing track lighting as the new light fixture mode du jour.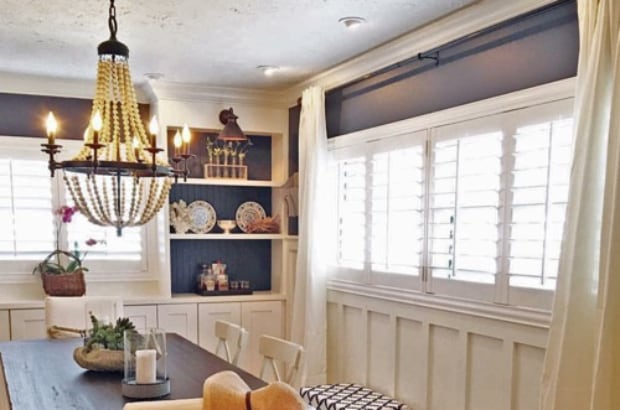 Highlighting artisan workmanship is also one of the biggest trends we've seen, especially if it features natural elements. Wicker furniture, especially in common spots like the living room or sunroom, are stylish as well as inviting. And reclaimed wood in almost any form, from tabletops to shelving to reclaimed wood shutters, has a timeless beauty that can't be matched.
Coastal Design is Possible from Coast to Coast
You don't have to live by the coast to have a coastal-inspired design. Coastal homes are known for their smart use of natural light, juxtaposing neutrals and rich colors, and altogether elegant yet comforting vibes.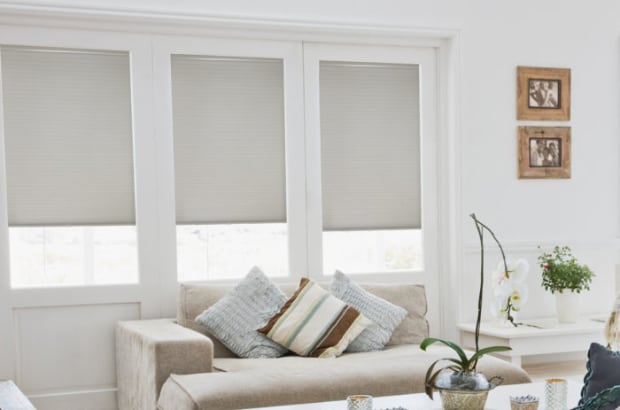 Give your home a coastal feel by using rich, meditative colors like deep greens or blues mixed with pastels, opening up your space by minimizing most accent pieces and unnecessary furniture, and putting in window treatments that will let the light in when you need it – think shutters or breezy roller shades.
Get Comfy, Get Hygge
Hygge, pronounced like "hoo-gah," is a Scandinavian word that encompasses both home design ideas as well as a basic life philosophy. Put simply, hygge is all about putting things simply. Comfort, simplicity, and coziness are what hygge is all about, and bringing that into your home is just as easy. Soft lighting from candles, thick throw blankets, and natural wood furniture are all hallmarks of traditional hygge style, but it's ultimately about what makes you comfortable in your own space.
Popular Color Trends
When most publications announce color trends for the new year, they typically just report one or two colors chosen by paint companies that are chosen to push product sales. Instead of pushing you towards one or two hues to try out, we've assembled some of our favorite color choices in one inspiration board. Among our favorites are earthy and vivid greens, along with buff and blush tones mixed with vibrant décor accents.
Décor Trends To Jump On
We've highlighted some great themes and colors to experiment with, but what specifically can you put in your home to make a statement? These are our specific décor recommendations from top designers around the country.
Barn doors
Nothing epitomizes the rustic charm and character like sliding barn doors. Not only do they highlight the craftsmanship and natural wood texture, but sliding barn doors can make fantastic use of space in spots in your home that can't use a traditional swinging door, like a master bathroom. They also serve as an innovational window treatment; providing maximum natural light when open and privacy and darkness when closed.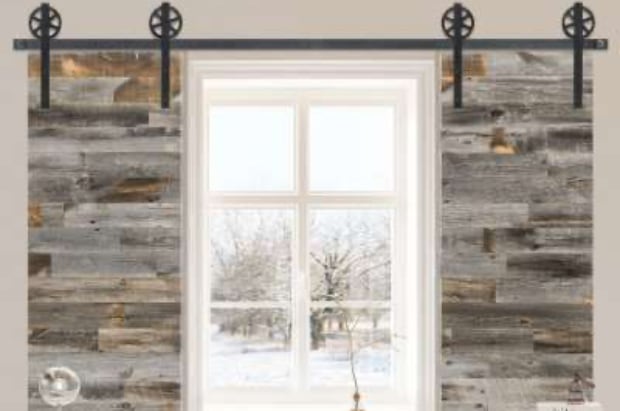 Rustic chandeliers
Repurposed chandeliers, especially ones featuring natural elements like metal-rod spheres or wood beads, add an eye-catching and vintage feeling to the lighting in your space. It may be Art Deco-inspired, but these kinds of fixtures are definitely more 2018 than in 1918.
Fuzzy and Furry Accessories
If you're into "snuggleable" design, then this is the year for you. Chunky knit throws, poofy chairs, and ottomans, and accessory runners can be the finishing touch your space needs to feel more like home.
Board and Batten Walls
Crown molding had its heyday but nowadays can come across as sterile and lifeless. Board and batten wainscoting is much more evocative, with rich character and simple design that's more likely to stand the test of time.
Reclaimed Wood & Shiplap Paneling
We're not done with Chip and Joanna Gaines' favorite accessory just yet. Shiplap, thanks to its natural look and how easy it is to install, is going to remain a fixture in homes for years to come. The bigger news is reclaimed wood. Almost a throughline in the design themes mentioned above, reclaimed wood is back and better than ever, from sliding barn doors to window treatments to bed frames and even entertainment centers. If you need to bet on a texture, you won't go wrong with natural wood.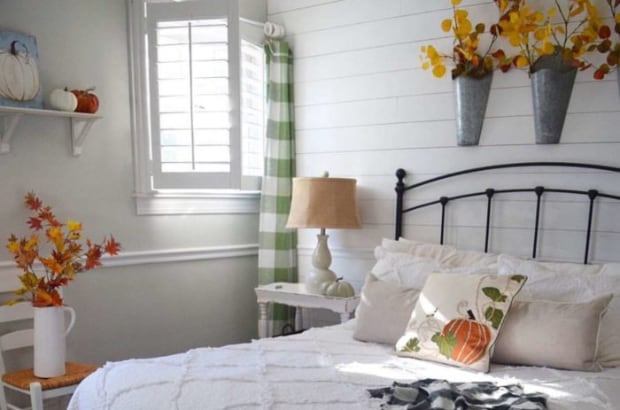 This is just a peek into what the most stylish trends are and there's lots more to come. Be sure to check in regularly for our favorite designs throughout the year, and follow Sunburst Shutters on Pinterest and Instagram for inspiration, design tips, and giveaways from top designers and window fashion experts.