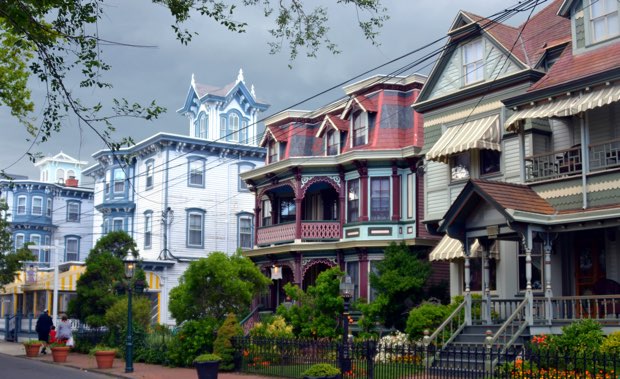 Victorian Home Window Treatments
You know those tall, extravagant houses that populate the historic neighborhoods in American cities? Those are almost always Victorian houses. Unlike other home styles we've looked at, there isn't a true Victorian "style," but rather a Victorian era of home architecture that includes Queen Anne style homes, Shingle-style homes, Second Empire homes, and more.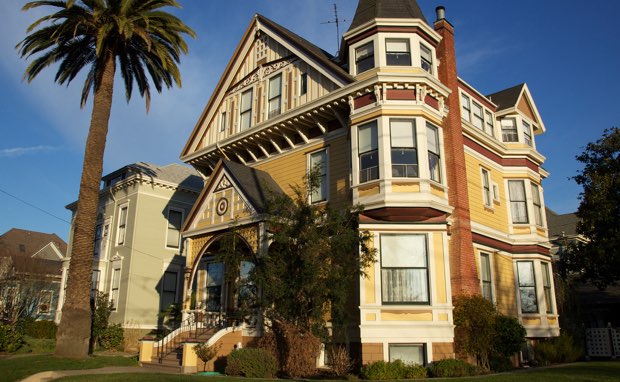 And just like those home styles we've covered, Victorian-era homes tend to have some common features that make them better suited for certain window treatments such as shutters. Let's take a look at those common features and the window treatments that work best in Victorian homes.
What is a Victorian Home?
A Victorian home usually refers to any home built during the Victorian era (mid-to-late 1800s). In American homes, though, it can really mean any style that was inspired by Victorian architecture, like the aforementioned Queen Anne style. These are some of the defining features of home architecture in the Victorian era, and how they can affect your window treatment choices.
Asymmetrical Design
Unlike Colonial or Tudor homes, Victorian homes embraced asymmetry in everything from their floor plans to the windows. Each level would have different numbers of rooms in differing sizes, and even the exterior facade was marked with a lack of asymmetrical focal point.
Along with that asymmetry comes several different types of windows. Bay windows, transom windows, dormers, and eyebrow windows are all very common in Victorian homes. If you're trying to match them, it can be difficult to find one window treatment that can fit all those different shapes and sizes–unless you choose a completely customizable window treatment like plantation shutters.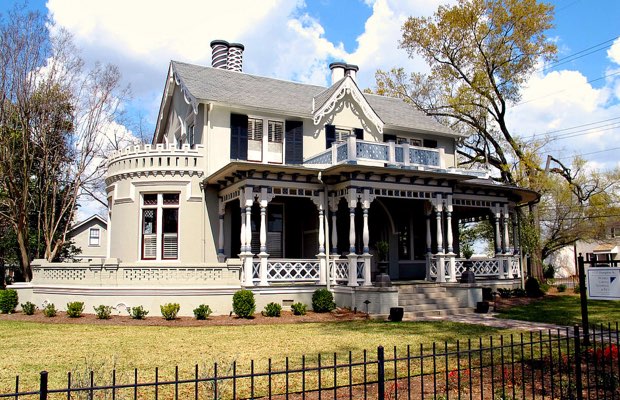 That asymmetry and diverse window usage also results in the sunlight coming into the home at a variety of angles. Being able to control the light levels is very important, as these historic homes could have furnishings, trim, or decorations that could be damaged by sunlight. The window treatments that may help most here are plantation shutters, paired with UV-protecting window film.
Heavy Ornamentation
Victorian homes are by no means simple. From their trim to their roofs to their siding, they're attention-grabbing and elaborate.
Victorian roofs are typically multifaceted, with gables or towers peeking out above the steep, sloping top. The exteriors also tend to feature extensive, ornate trim around windows, corners, and roofs–sometimes called "gingerbread" for how decorative the trim looks.
Victorian homes also tend to make use of multiple colors on the exterior. In fact, it's not uncommon for there to be three or four feature colors between the siding on each floor, the trim, and the roof.
All this heavy ornamentation can be difficult to design around when it comes to choosing a window treatment. But when it comes to Victorian homes, less can sometimes be more. A simple, neutral window treatment like solid drapes or plantation shutters can let the house's natural design speak for itself. White Polywood® plantation shutters in particular are an excellent choice since their neutral color and simple, clean design offer a contrast to the beautiful intricateness of the rest of the home.
Add Modern Window Treatments to a Historic Home
New window treatments can both heighten and preserve the historic beauty of Victorian-era homes. To see what they can do for your specific home, call your local Sunburst Shutters store at 877-786-2877 today.