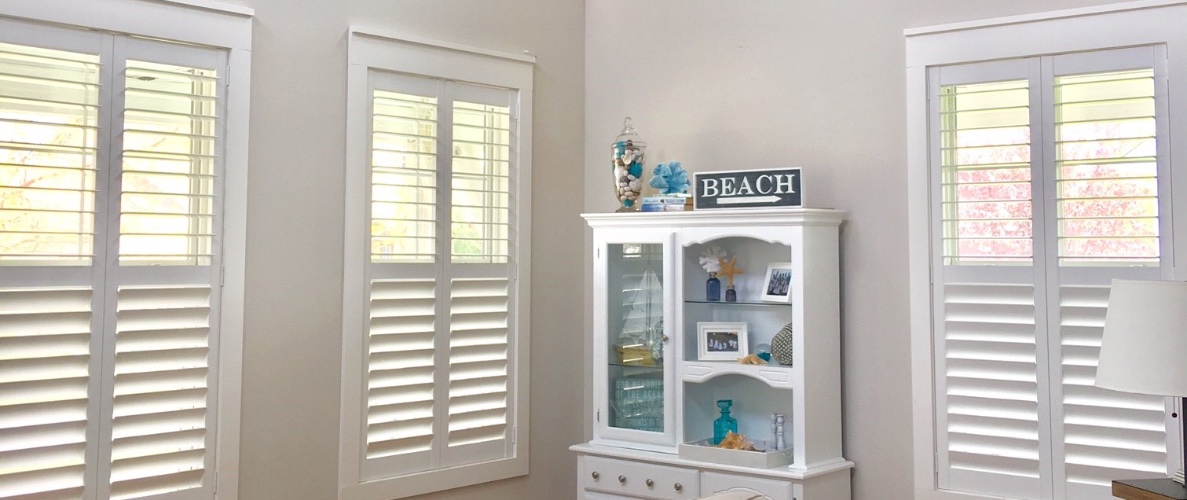 Ways To Create A Beach House Style
Everyone loves the beach. No matter how land-locked you are, everyone enjoys that laid-back vacation feeling that just thinking about the beach evokes. Perhaps that's why beach-style decor is so trendy right now. Just take a look at Pinterest, and it seems like everyone has a coastal-inspired room or house these days!
If you're looking to adopt the beach house style for your home, you need to follow some guidelines. From using white plantation shutters to picking the right furniture textures, the beach theme requires the right details to create something reminiscent of the coast. But when you get it right, the effect is so rewarding. You'll love having that beachfront feeling in your own home.
So what does it take to get that coastal look you crave? Here are some pointers for getting it just right.
Bring In The Light With Beach House Style Window Treatments
A major component of beach house style is light. After all, the beach is best on a sunny day!
To help bring in natural light, plantation shutters are ideal for beach house style. They open easily to let light in during those sunny days and can direct light to where you want to go when sun glare becomes a problem. Our Polywood® shutters come in three shades of white, which helps keep the beach theme even when closed.
Both your lighting fixtures and window treatments need to be easy to clean. Dust and stains can easily kill the serenity that a beach house theme brings. Keeping things well maintained is also key. Luckily, the durability and low maintenance of plantation shutters speak to the easygoing feeling of the beach.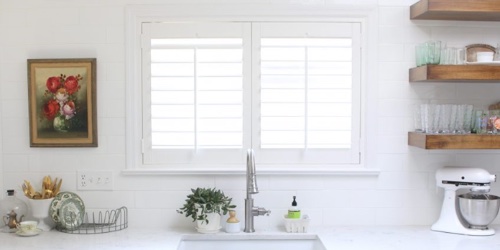 Pick the Right Wall Color For Your Beach House Style
Put down that blue! While the sea is known for being many beautiful colors, beach house style is about fresh simplicity and minimalism. The go-to color for this theme is crisp white.
White helps your beachy decor feel bright and clean. It also pairs beautifully with other coastal colors used as accents, such as greens, blues, grays, and browns.
Keeping your wall color simple will help you remember to keep other elements of your beach theme simple too.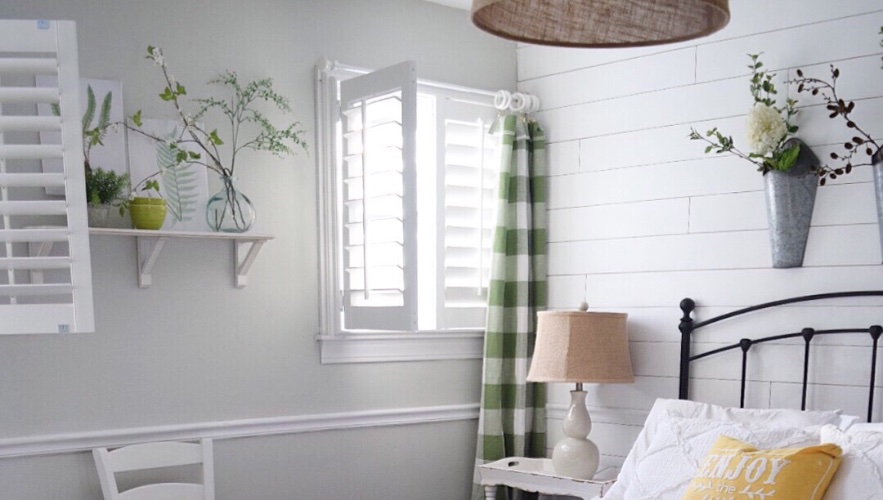 Incorporate Natural Textures and Materials
The beach house style is all about nature. It's the beach, after all! Beachy decor incorporates a lot of natural textures and materials reminiscent of those you might see by the sea. Think wood floors and shiplap walls, wicker or rattan furniture, sisal or frosted "sea" glass accents, and simple woven fabrics.
You can layer these textures and simple patterns to create interest while maintaining a non-fussy atmosphere.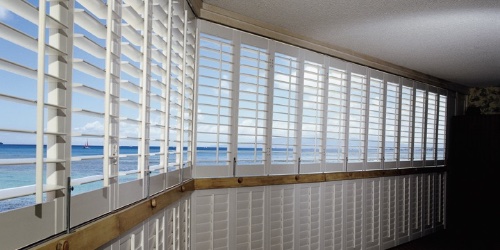 Use Beachy--Not Nautical--Accents
Don't mix your themes! Stay away from ship- and sailing-related nautical details to preserve your beach style.
A tip: focus on natural accents. A shell centerpiece, driftwood side table, and dish of sea glass are beachy. Nautical flags, fake fishnets, and old navigation maps are not. There might be some overlap, but remember, you want to feel like you're living on the beach, not a ship!
If all else fails, limit your use of accents in general. This speaks to the minimalism of beach house style and keeps things from getting kitschy.
Let Sunburst Help You Complete Your Beach House Style With Plantation Shutters
When you call Sunburst, we'll show you a wide selection of shutter styles and colors to match any home's decor. Schedule an in-home consultation today by calling (877) 786-2877. We'll help you find the perfect plantation shutter for your beach house style.