What Are Good Window Treatments For A Mudroom?
You've found the perfect window treatments for nearly every room of your house and you're thrilled with the dramatic change it's made to your interior. But what about your mudroom? This often overlooked area of your abode presents some unique challenges that require some consideration. The room is often small and can get quite dirty as the name suggests.
So, what are the best window treatments for a mudroom? Let's take a look at some options that make the most sense.
What To Consider When Picking Mudroom Window Treatments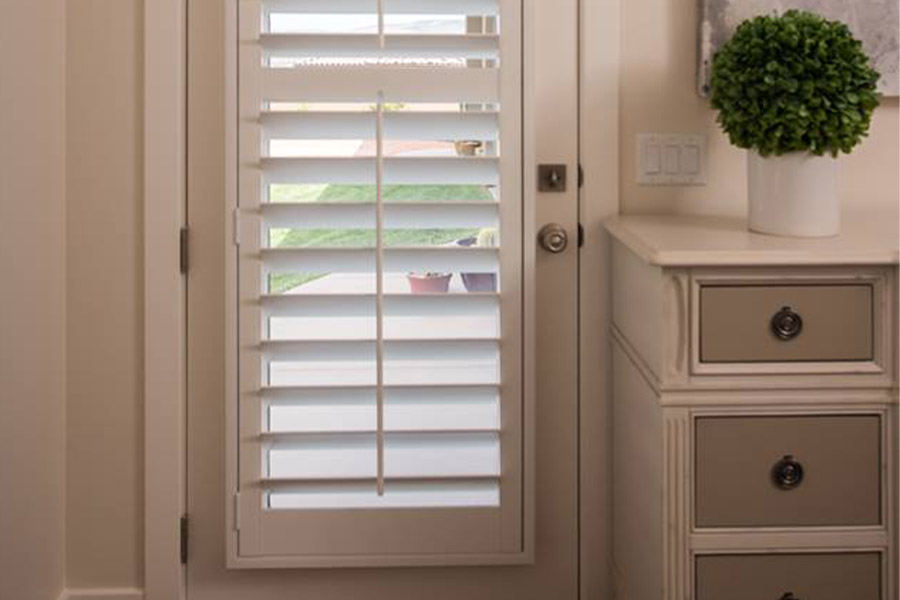 The mudroom is the place where you kick off your dirty boots, put away your umbrella, and hang up jackets or coats. Your kids might remove their snowsuits in the winter or unload their pool gear in the summer. In other words, it's a place that often gets wet and dirty. The advantage is that the rest of your house stays clean as you'll often have a separate side entrance or access from your garage.
However, mudrooms come with moisture. You might consider mudroom window treatments that offer the following:
Moisture resistant and easy to clean

Superior control of light and privacy

Insulating ability, especially when coming in from those cold winter days

An appealing design that complements the rest of your interior or gives your space a pop of color.
Let's take a look at some of the best mudroom options, like Polywood shutters and roller shades.
Polywood Shutters Make Sense For Your Mudroom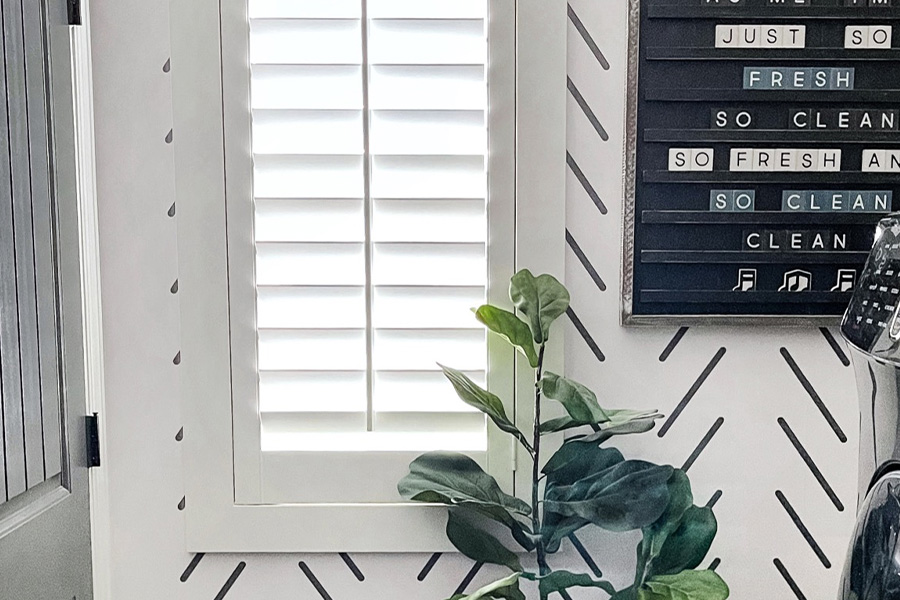 Simply put, Polywood® shutters make an ideal window treatment for mudrooms. First of all, their composite construction offers superior durability and moisture resistance. A little moisture or dirt is no problem for this product and you can't knock them loose when taking off those dirty boots. Cleaning is as simple as wiping them down with a soft cloth.
As an added bonus, you'll enjoy the benefit of superior insulation. Polywood shutters are constructed with a patented weather stripping that maximizes energy efficiency and keeps out those cold drafts. You'll appreciate the warmth and consistent temperature when taking off your coat in the winter.
Finally, these faux-wood shutters provide the benefit of exceptional light and privacy control. If you're facing the street, just keep the panels closed and tilt the louvers to maintain your privacy while allowing the amount of sunlight you want. If you want a flood of light, just swing open the panels completely and uncover your windows.
Consider Roller Shades For Mudrooms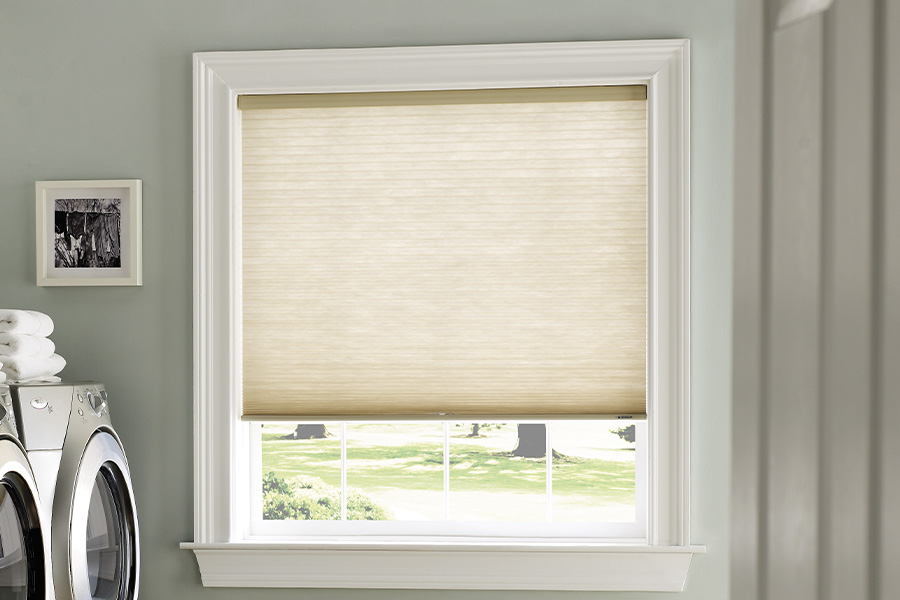 In many homes, mudrooms are quite small and likely only have a single window. Slim roller shades can be a perfect complement for this confined space. They are available in various levels of transparency so you can get the exact amount of light you need. Of course, if you want full sunlight, you can simply roll them up using corded, cordless, and even motorized functionality. One of the great things about roller shades is that they are available in a range of styles and colors. This budget-friendly option can give you an appealing design focal point in an otherwise unadorned area.
Sunburst Shutters Has Your Mudroom Window Treatments
Don't overlook your mudroom. Instead, find the right window treatments with Sunburst. Our specialists are pleased to provide in-home product demonstrations to help you determine what option looks best in your interior. Call 877-786-2877 or fill out the form on this page to get started.