What Are Sheer Window Shades?
When you shop for window shades, you'll find many different styles, including sheer shades. Sheer window shades stand out from other window treatments because they have fabric panels like other shades but also sturdy slats similar to the louvers in a plantation shutter. They combine many benefits of shades and shutters too. If you're considering sheer shades for your windows, here's what you should know about how they work and how to use them.
What Are Sheer Window Shades?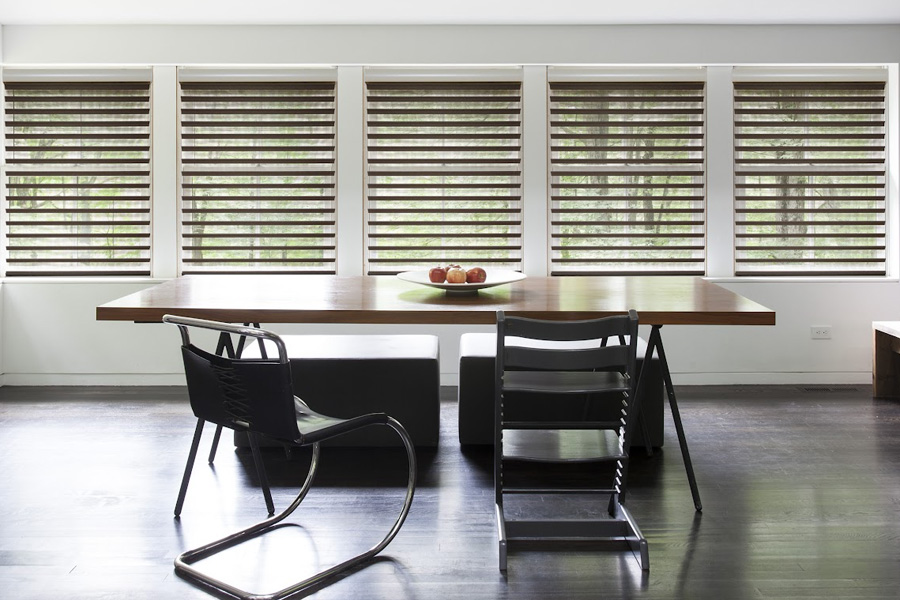 At first glance, Sunburst's sheer window shades look like a hybrid of interior shutters and window shades. Each shade has two sheer fabric panels that hang down over your window and are spaced two inches apart with louver-like slats between them. These slats are adjustable to give you control over natural light and privacy. Just pull the fabric panels up or down to control the amount of light that comes through the sheer fabric.
How Do You Operate Sheer Window Shades?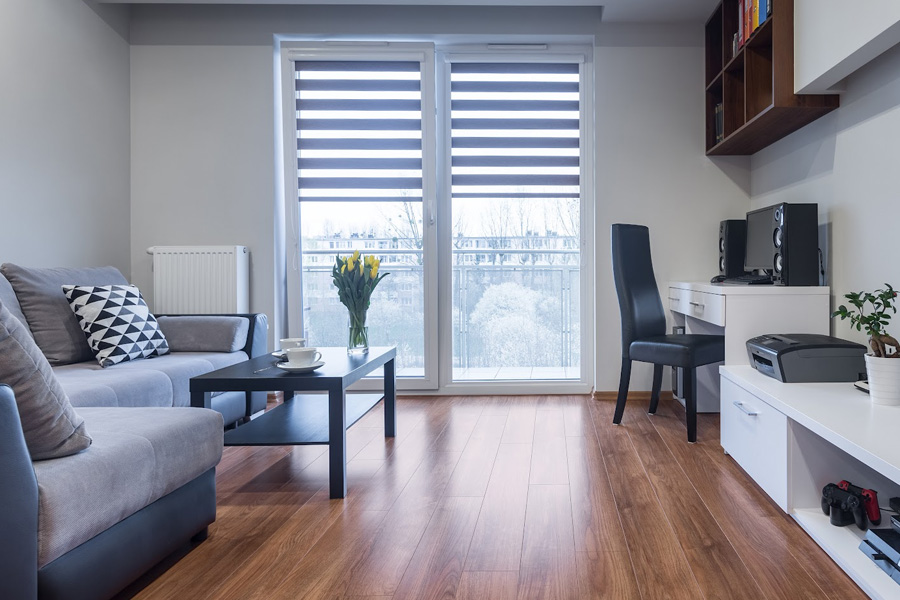 In some ways, sheer window shades operate like other window shades. Sunburst's sheer shades give you a choice of corded or cordless operating systems. Using your chosen operating system, you pull the sheer fabric panels down over your window to cover it and back up to uncover it again.
What makes sheer shades unique is their adjustable slats. The opaque slats use the same operating mechanism that lifts the panels. Use it to tilt open the slats and leave them as is for filtered light or keep going to raise the entire panel for full sun. Or turn the slats in the opposite direction to close them when your shade is down and enjoy darkness and privacy.
What Do Sheer Shades For Windows Look Like?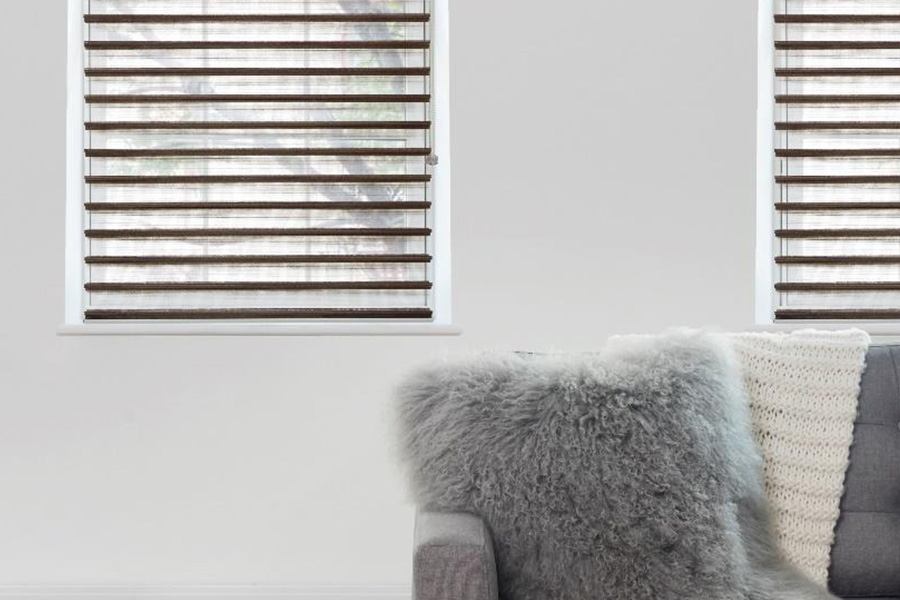 Sheer window shades are both elegant and modern. Their subtle beauty goes well with most home decor. The sheer fabric panels give your room a glow when light filters through. The opaque slats create attractive contrasting stripes that mimic the look of interior shutters or window blinds. However, sheer shades are a lighter alternative than heavy blinds and shutters, and you might prefer them if you like soft window treatments. Sheer shades for windows also come in many colors so that you can get the perfect look for your windows.
When Should You Use Sheer Shades?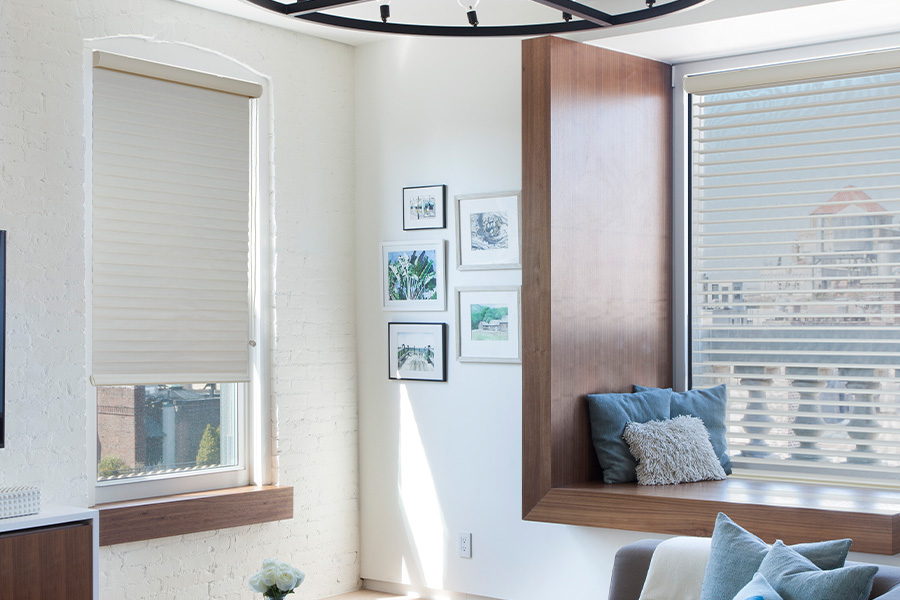 You can use sheer window shades on most windows where you want to control privacy and light. Their sheer material and solid slats let you choose between full, partial, or no light, and they give you complete privacy when closed. You can use sheer shades on living room windows where you want plenty of sunlight but need to redirect it off the TV. Or, put them in bedrooms where you require darkness and privacy. You might also want to put lightweight sheer shades on very large windows where blinds would be too heavy and cumbersome.
Want To Know More About Beautiful Sheer Window Shades? Talk To Sunburst
Sunburst Shutters has spent 40 years bringing the most beautiful window treatments to homeowners, and we can help you too. Call 877-786-2877 or fill out the form below to schedule a free in-home consultation. We will show you samples right in your home so that you can see how your favorite window treatments look on your windows and help you pick the perfect ones.