What Are Split Tilt Shutters And When Should You Use Them?
When looking at plantation shutters, you will notice the different custom options available to you. One feature you may see is for a "split tilt shutter." A split tilt shutter is an excellent choice when you want a unique balance of natural light and privacy beyond what traditional shutters provide. Here's how they work and how you can use them in your home.
What Are Split Tilt Shutters?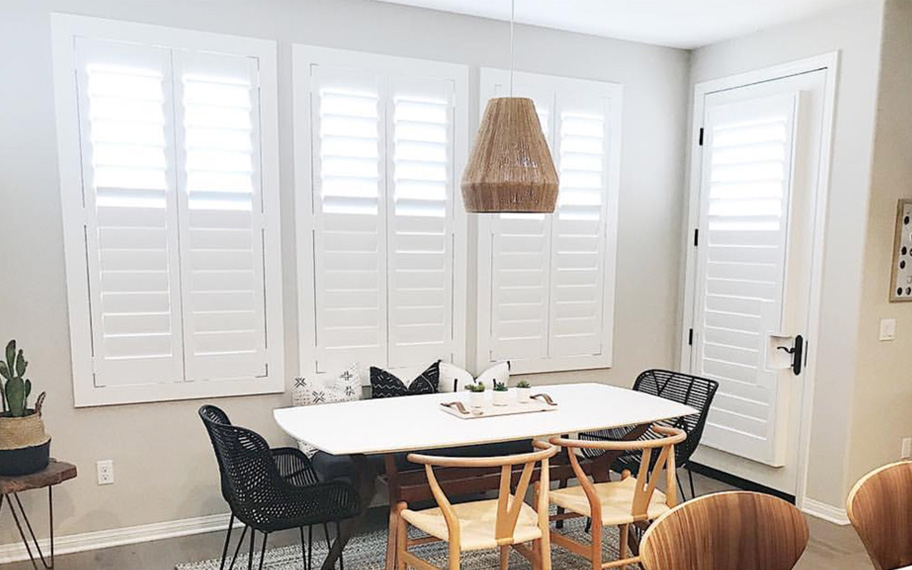 At first glance, a split tilt shutter may look like any other interior shutter. But look closer, and you'll see that the tilt rod is split into two or more sections. The tilt rod is the vertical rod that moves the louvers up and down in unison when you open or close them. With the tilt rod split, you can tilt open a section of louvers for more light and leave the other louvers closed to maintain your privacy. The effect is similar to using a top-down/bottom-up window shade to cover the bottom of a window and pulling the top down to let in light from above.
Split Tilt Vs. Divider Rail: What's The Difference?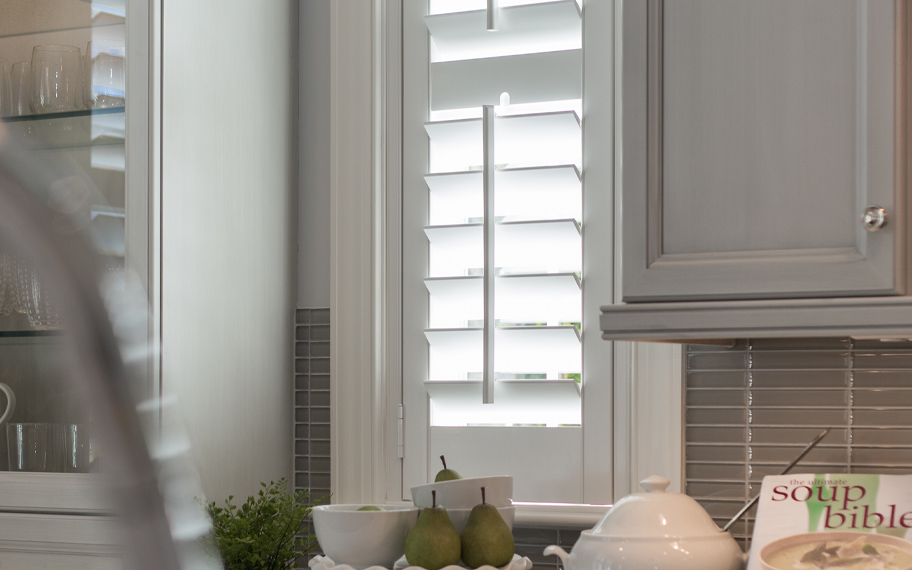 When you learn about split tilt shutters, you may hear about divider rails, as well. The two options are not the same thing, but they are very similar. A divider rail is a fixed horizontal shutter piece that visually divides the shutter panel horizontally into two sections of louvers. When you have split tilt shutters, only the tilt rod is divided, and the shutter panel maintains the appearance of one piece.
A divider rail offers the same benefits as a split tilt shutter but has a different look. Divider rails are usually recommended for taller windows. Your interior shutter installer can show you samples of split tilt shutters and shutters with a divider rail to help you decide which option you like best.
When Should You Use Split Tilt Shutters?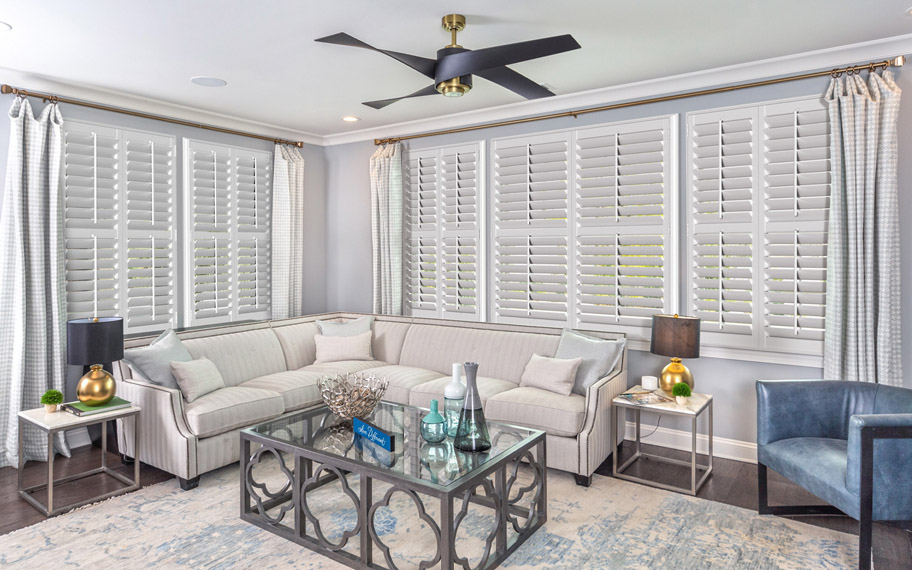 Split tilt shutters can provide seclusion and natural light at the same time if you use them right. For instance, they won't make much difference on small windows. But they give you the perfect balance of privacy and illumination on large or street-facing windows. Instead of closing your shutters and losing sunlight when you want a little privacy, you can ask your shutter sales rep for split rods that let you open just the top louvers to brighten things up.
Split tilt shutters work in many different rooms. Use them on dining room windows and entertain guests around your table in privacy without making them sit in a dim room. Or put durable Polywood® split tilt shutters in a dark bathroom where you need both total privacy and a little extra light. Any room where you don't want people peeking in but still need natural light can benefit from the versatility of split tilt shutters.
Have More Questions About Your Shutter Options? Talk To Sunburst
When you want beautiful interior shutters for your home, talk to the experts. Sunburst Shutters offers a variety of custom shutter options to meet your needs for quality window treatments. We show you samples in your home to help you decide on the look you want, then install your gorgeous new shutters for you. Just call 877-786-2877 or fill out the form below to schedule your free in-home consultation.