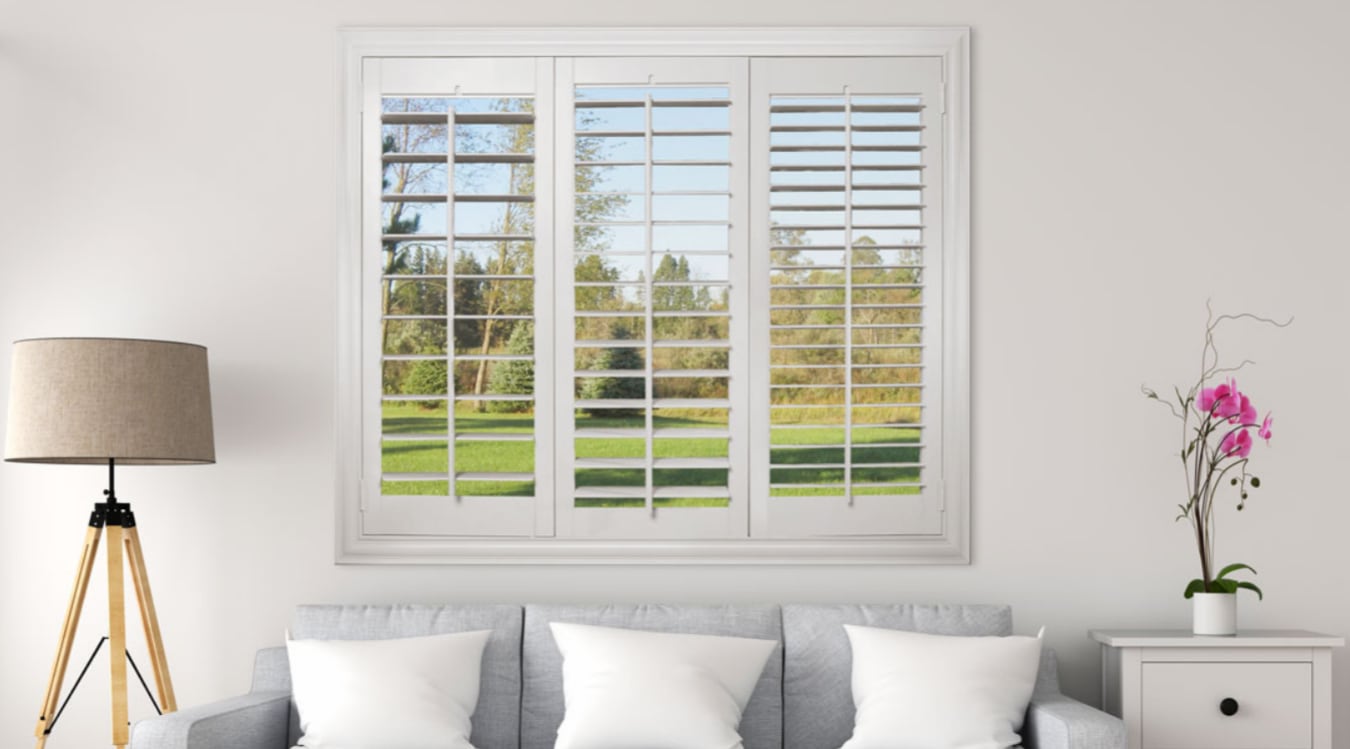 What Are The Best Louver Sizes For Plantation Shutters?
One of the best things about plantation shutters is how customizable they are. Not only can they be fitted to your exact window dimensions, but you can choose their color, frame style, and even louver size.
When it comes to plantation shutter louver sizes, you have three options. Each has its pros and cons. Here is what you need to know about shutter louver sizes and how to choose the right one for your interior shutters.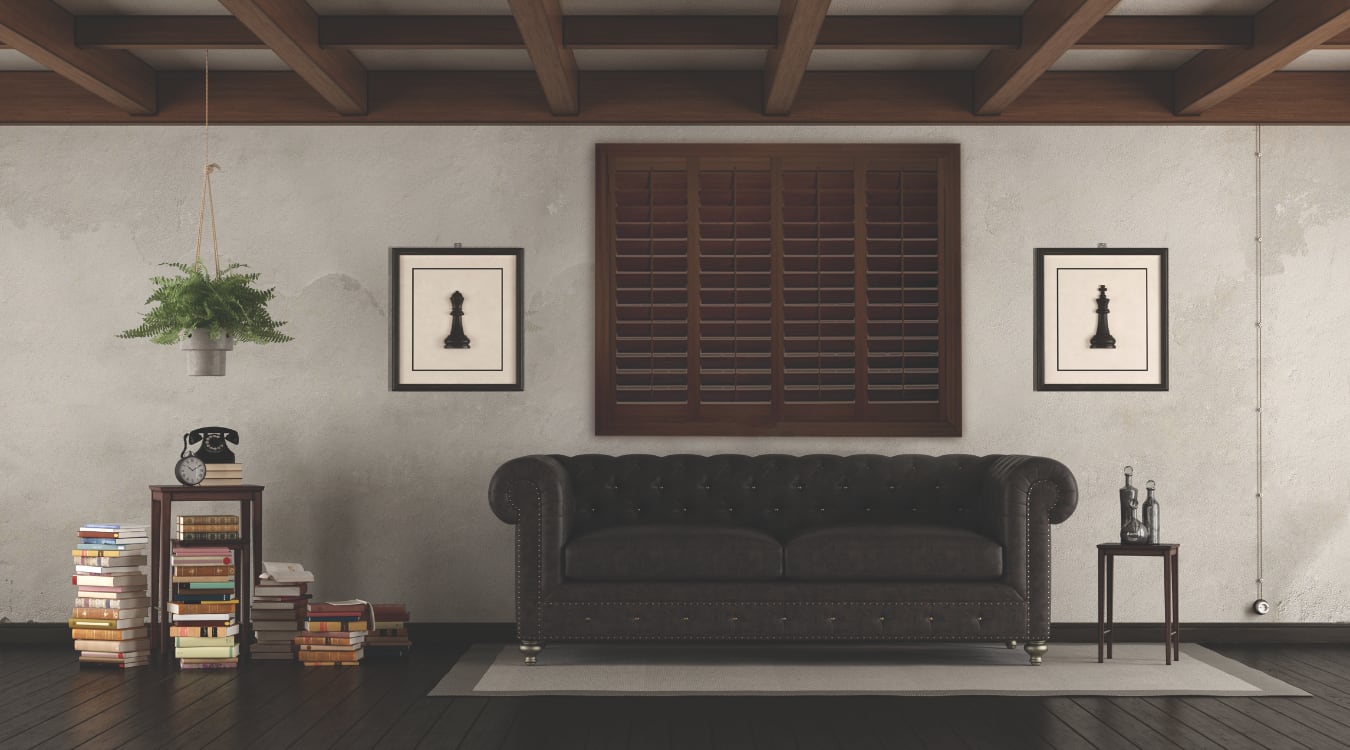 Pick a Smaller Shutter Louver Size for a Colonial Look
The thing to remember about plantation shutter louvers is that the spaces between the open louvers are only as wide as the louvers themselves. In the case of colonial-style shutters, the louvers and gaps between are only two and a half inches wide. Small louvered shutters are historically used in colonial-style homes. They also work well in small windows where larger louvers would look awkward because there may only be 2 or 3 louvers in 1 shutter panel.
Small louvers set closer together. This means more lines block your window's view when you tilt the louvers open. This reduced view is useful in bathroom windows or other areas where you want the most privacy. However, because they are harder to see through, narrow louvers are not recommended for large windows or ones where you want a clear view.
Narrow louvers are not for everyone. The thin gaps between the louvers make them more challenging to clean if you want low-maintenance window treatments. And while the smaller louvers preserve certain homes' historic style, those narrow lines don't suit everyone's tastes and may even be mistaken for blinds.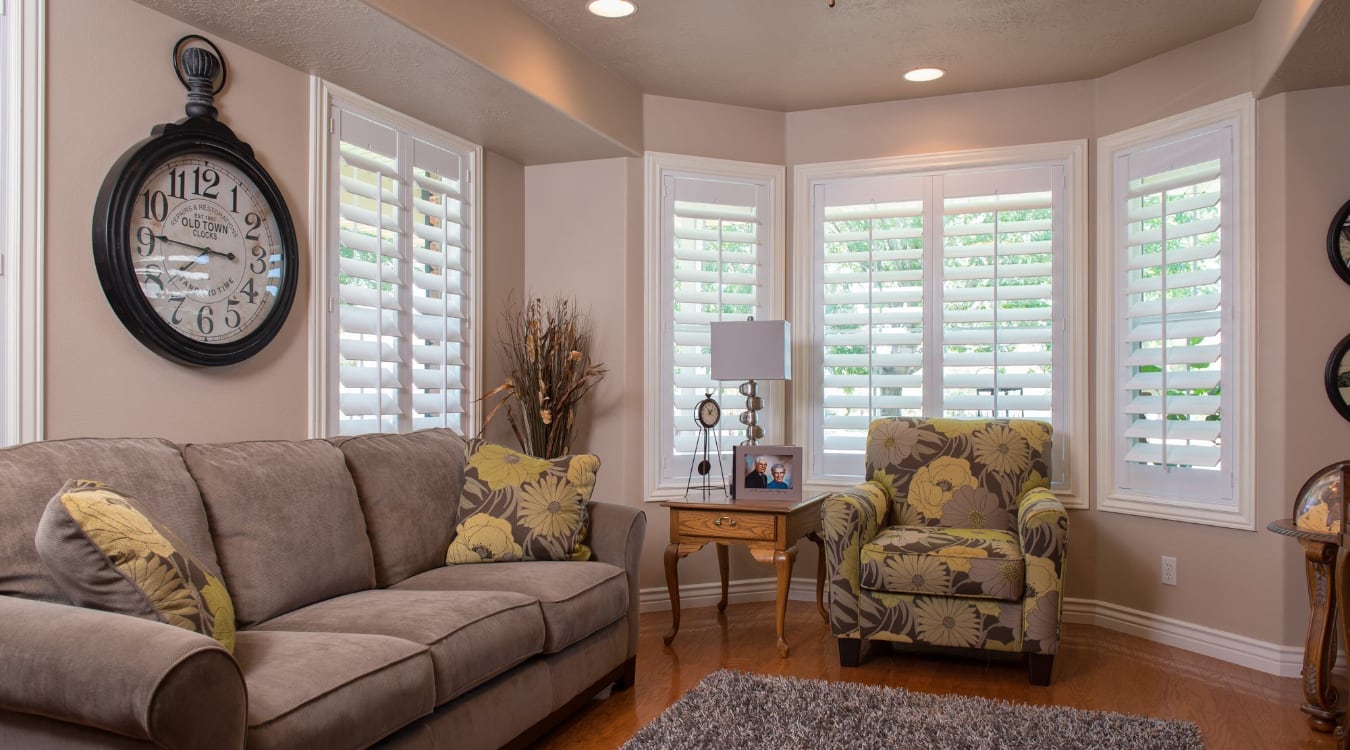 Choose Larger Shutter Louvers for a Better View
Large shutter louvers provide all the benefits you might miss with small louvers. At four and a half inches wide, the largest shutter louvers leave the largest spaces when tilted open. These spaces give you a better view outside and let in plenty of sunlight. This visibility makes them ideal for windows in rooms where you want extra light or that face a pleasant view. Wider louvers are also ideal for large windows where the proportions are balanced.
Wide louvers have a more modern aesthetic that complements most house styles and decor. This makes them popular among homeowners who want window treatments that effortlessly coordinate with interior design trends. The wider shutter louvers are easier to clean too. There are fewer wide louvers on the shutter panel which means there is more space for a duster or cloth. If you want the easiest window treatments to clean, nothing beats faux wood Polywood® shutters with wide louvers.
While many homeowners like the look of wide louvers, you can't use them everywhere. Wide louvers don't work on small windows like sidelight entry door windows or some specialty shape windows. You also don't want louvers that are wider than your window sill. If you have small windows, you will want to use shutters with smaller louvers on them.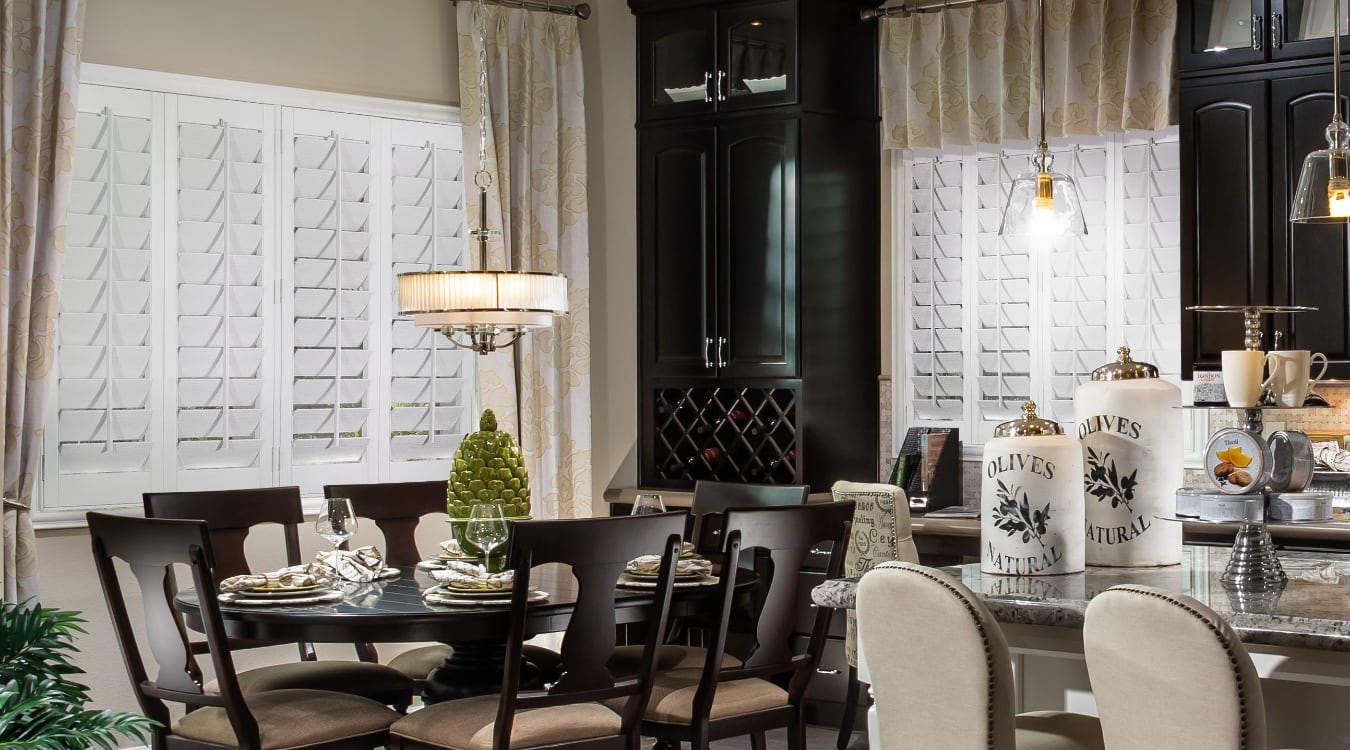 Use Standard Louvers for Nearly Every Window
If small louvers and wide louvers don't meet your needs, there are always the traditional three and a half-inch louvers. Called "plantation size," these are the standard louvers that you see the most often on plantation shutters--and it's no wonder.
The three and a half-inch louvers are the perfect compromise between small and wide shutter louver sizes. They match any house style or decor, and they give you a view outside and plenty of light. This size of louver fits all but the smallest windows too. If you are looking for plantation shutters for multiple rooms, keep things simple by using shutters with plantation size louvers in every room for a unified look.
Whether you want Polywood or real wood shutters, it's easy to create the look you want for your window treatments with these three choices of shutter louver sizes.
Find Every Shutter Louver Size at Sunburst Shutters
Not sure what the right louver size is for your windows? The experts at Sunburst Shutters can help. We'll show you all of your options for custom plantation shutters. To get started, give us a call at 877-786-2877 or fill out the form below to schedule a free in-home or virtual consultation.