What Are The Best Noise-Blocking Window Treatments?
Do noises outside your home disrupt your concentration, favorite movie, or sleep? While many window treatments block sunlight and the view into your home, some can also keep out annoying noises. No noise-blocking window treatments do this better than plantation shutters. Their solid materials and easy operation make them ideal for covering any window where unwanted noise comes in.
Solid Interior Shutters Block Annoying Noises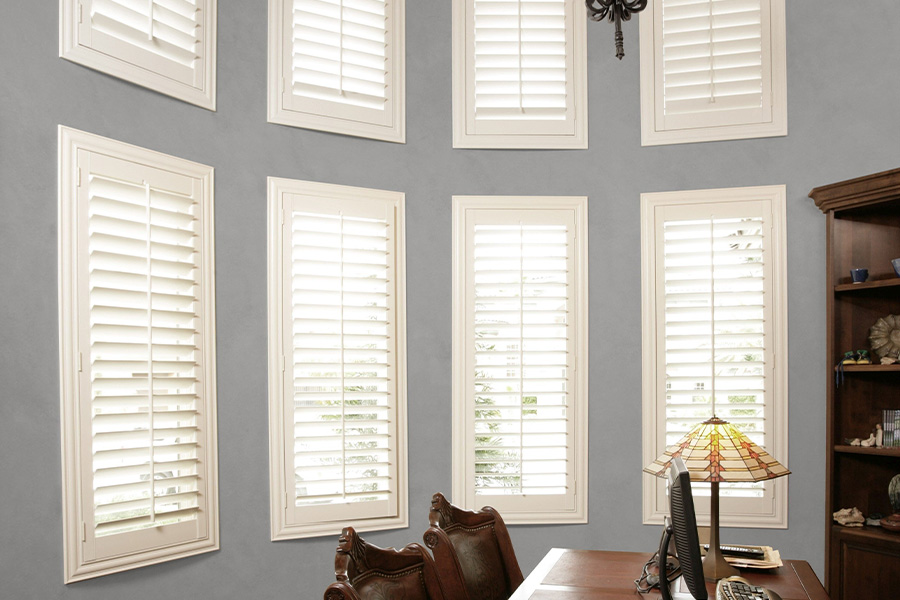 Science tells us that sound waves have a harder time penetrating thick, solid objects, so it makes sense that
quality interior shutters block outside noises
better than thin blinds and fabric window shades. Interior shutters are
made of hardwood
or an extruded wood substitute, and their frame that surrounds your window. Inside the frame are panels that swing open and closed on hinges. Each panel has a row of louvers you can tilt up and out to open or back down to close.
When you close shutter louvers and panels, your window is completely covered. You'll notice almost no light or air passes through closed shutters. The lack of large gaps mean that most outside noise is also blocked. Now you can close your shutters at night for a more peaceful sleep or during the day when you want to hear your favorite TV program or need to take a work call.
Interior Shutters Are Easy To Use When You Want To Block Sounds And Light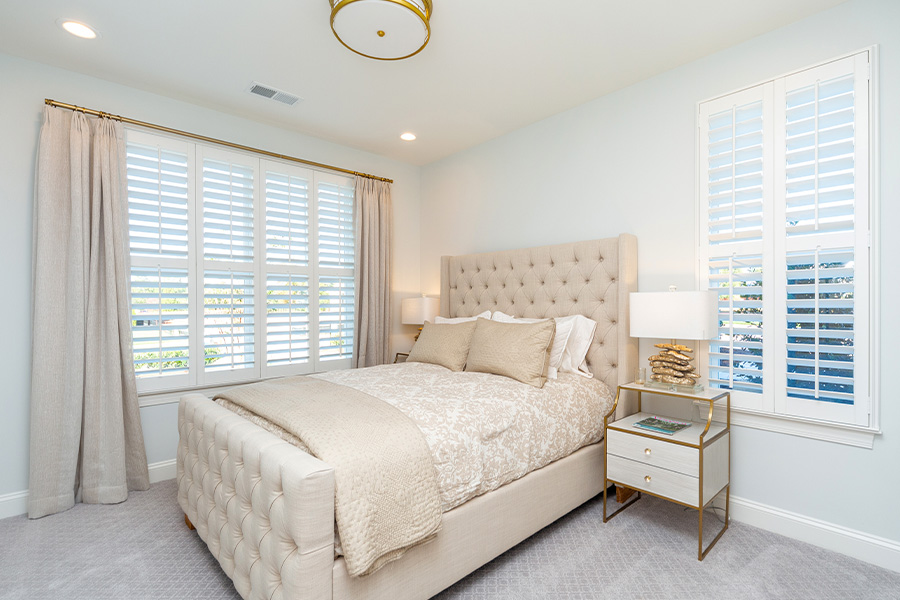 Interior shutters not only work better blocking sound than other window treatments, but they are easier to use. They don't have cords that twist and tangle, and you don't have to reach up high to pull them down over your window. And they stay permanently affixed to your window, unlike a window shade or blind.
To use your louvered shutters, pull open the shutter panels when you want full sunlight and a view outside, and then swing them back into place to cover your window for privacy, darkness, and silence. You can also tilt open the louvers slightly for partial light while still enjoying some noise reduction. The different ways to adjust your shutters make it easy to get the right balance of light, privacy, and sound control.
You Can Put Louvered Shutters On Any Window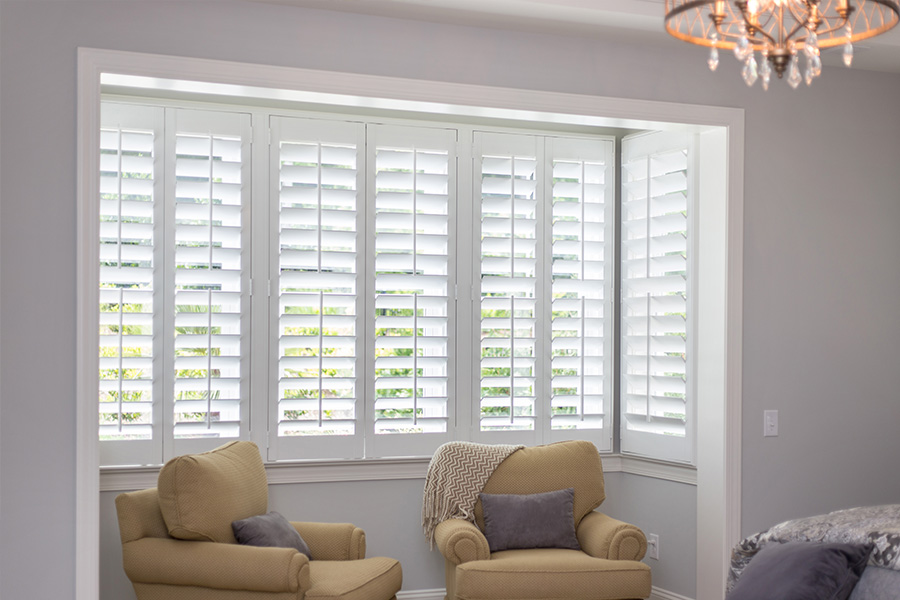 Another benefit of louvered shutters is that you can put them on every window. No matter your window's shape and size, your shutter will be custom-crafted to fit its exact dimensions. That means you can have beautiful, operable noise-blocking window treatments on specialty windows like circles, arches, and rake windows.
You can also get shutters in durable materials to withstand different kinds of wear and tear. Faux-wood Polywood® shutters last decades in humid bathroom windows, sunny south-facing windows, and frigid attic windows. They are child-friendly and great for a nursery or child's room. Rest easy knowing that your kids have noise-canceling shutters so they can get a good night's sleep.
Ask Sunburst To See Our Line Of Interior Shutters
To learn more about the benefits of interior shutters, talk to the experts at Sunburst Shutters. We have 40 years of experience helping homeowners find window treatments they love. We'll send a consultant to your home to show you samples of our products and demonstrate how they'll work on your windows. To schedule an appointment, simply call
877-786-2877 or fill out the form below.