What Are The Best Window Treatments By A Shower?
Window treatments in bathrooms provide vital privacy. But windows in close proximity to the shower have some inherent risk. Water and humidity can warp wood and fabric window treatments. Then there's the risk of mold.
Luckily, faux-wood Polywood® shutters are the best shower-safe window treatments because they are water resistant. You can put them on a window next to the shower or elsewhere in the bathroom with no worries about steam or humidity. They have other benefits too. You can use Polywood shutters to get total privacy, control over natural light, and energy efficiency in your bathroom.
Polywood Shutters Are Waterproof And Durable Enough For Shower Windows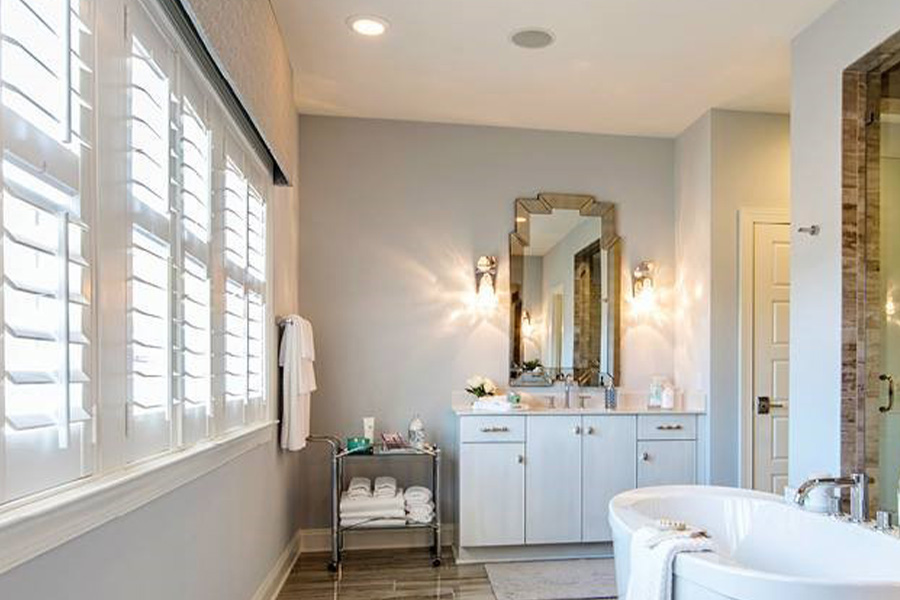 You simply shouldn't put wood or fabric treatments in a shower window. These materials absorb water which causes them to swell and contract, destroying their fibers over time. They also hold onto moisture, making them an ideal environment for mold to grow.
Polywood shutters are made from an engineered wood substitute that is impervious to moisture. Water won't soak into your shutters or discolor the white paint. You can use Polywood shutters for bathroom and shower window treatments, and they'll last decades without warping, splitting, or cracking. They clean up easily too. Just wipe them with a damp cloth to keep them looking pristine.
Polywood Shutters Give You Total Privacy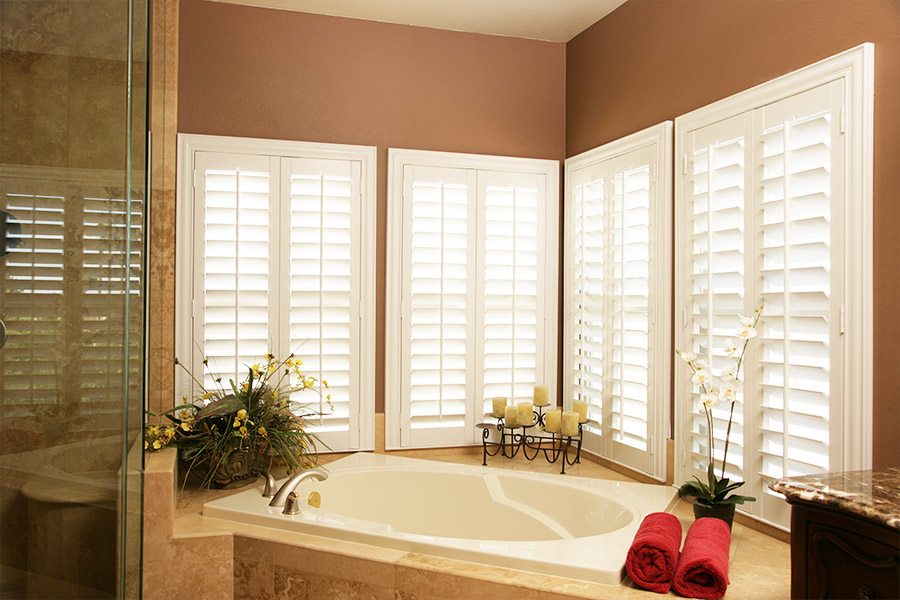 Most people want shower window treatments for privacy. On top of being waterproof, Polywood shutters give you total privacy when closed. Shut the shutter panels and tilt the louvers closed to block the view into your shower or bathroom completely. Solid shutters attach securely to your window and won't sway to the side like window blinds and shades do. And when you get custom interior shutters, they fit your shower window perfectly to avoid awkward gaps around the edges that passersby might see through.
Polywood Shutters Let You Control Sunlight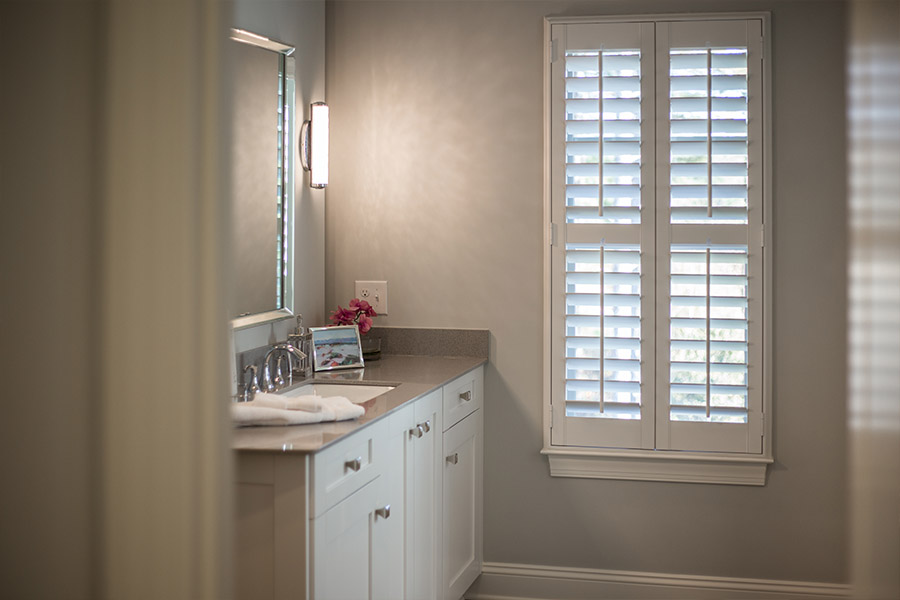 While you want privacy in the bathroom, you also need light. Natural light from a window can help a bathroom feel brighter and larger. So when you don't need complete privacy, it's nice to have a shower window treatment that lets in some sunlight too.
Polywood shutters give you excellent control over natural light. If you need lots of light to help you wake up in the morning or do hair and makeup, throw back the shutter panels for full sunlight. Or, if you need both light and privacy, just tilt open the louvers to get the right balance. You can also use the louvers to redirect light off your mirror to prevent glare. And when you want to relax in a bubble bath by candlelight, shut the panels and louvers for perfect darkness.
Polywood Shutters Keep Out Drafts
Polywood shutters keep out more than just prying eyes and light. They also block icy cold drafts when you're wet in the shower. Just close your shutters for a solid barrier that insulates your shower window. This insulating system keeps the temperature in your bathroom comfortable and adds to your home's overall energy efficiency.
Need Window Treatments For A Shower Window? Call Sunburst
Sunburst Shutters has window treatments for every room in the house, including shower-safe window treatments. To learn more about our selection of premium window treatment fashions, call ​​877-786-2877 or fill out the form below to schedule a free in-home consultation.