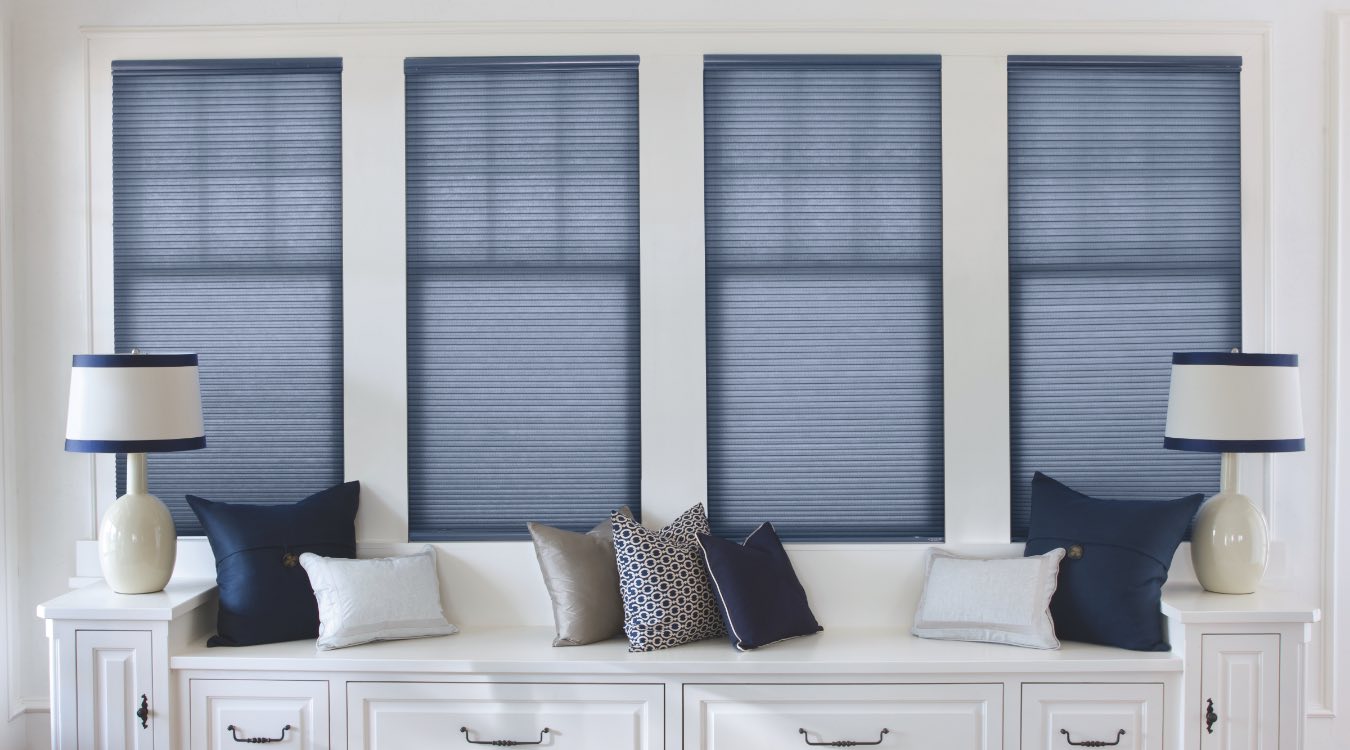 What Are The Different Types Of Window Shades
Shades are some of the most versatile and stylish window treatments you can buy. Maybe what makes them so versatile is the fact that there are several different styles and types of shades.
So what are the different types of window shades? Let's take a look, and you can decide which is the best fit for your space.
Roller Shades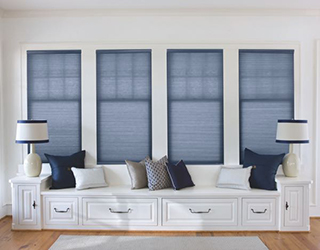 Roller shades are probably the most common type of window shade, and they're what most people think of when they talk about shades. Roller shades are your basic window shade, available in a huge variety of styles, colors, and fabrics. Most roller shades operate on a pull-cord for ease of use and attach right inside the casement of your window.
Why Choose Roller Shades?:
The low starting price tag
Versatility – roller shades look great in just about any space
A wide array of styles and colors
Woven Shades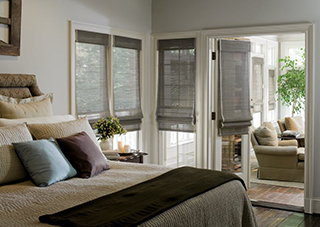 Woven shades are all about stylish looks. They're usually thin and somewhat translucent, so they'll always let a little light in. But woven shades are still some of the best looking window treatments, especially when made from natural materials like reed or bamboo.
Woven shades are usually best for spots in your home that don't need a lot of privacy, but could up their style game. Kitchen windows, windows that go out onto the patio, and sunroom windows all look amazing with woven shades.
Why Choose Woven Shades?
Breezy, stylish looks
Natural fibers give an earthy feel to any space
Neutral colors match with a variety of room styles
Roman Shades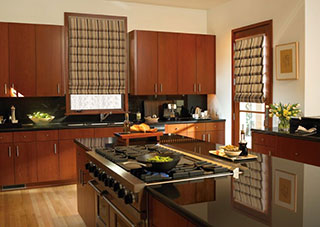 If you want to make your walls look more lush and luxurious, you don't have to look much further than Roman shades. Roman shades are unmistakable with their thick billows and usually bright colors and patterns.
Roman shades work best when their unique patterns and design and play off other parts of the room. Accent your cabinets with Roman shades for the kitchen of your dreams, or match the furniture in the living room with a solid color shade to finish off the mood you want in your space.
Why Choose Roman Shades:
Luxurious looks
A wide array of colors and patterns to choose from
Great light blocking and privacy
Cellular Shades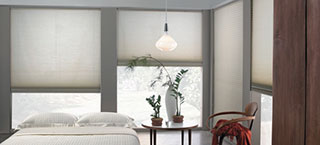 At first glance, cellular shades are easy to confuse with everyday roller shades. With a closer look, you'll see that cellular shades are built not only for looks but for functionality. Cellular shades (also called honeycomb shades) are made up of multiple layers of material that "accordion" together when closed. That design makes them extremely effective at blocking light, and heat movement through your window.
The majority of cellular shades on the market operate without the need for pull-cords, making them super low maintenance.
Why Choose Cellular Shades?:
Cellular shades are one of the most effective heat-blocking window treatments
All of the options of roller shades, with added functionality
Ease of use
Vertical Shades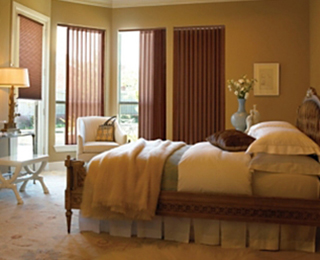 Vertical shades are some of the less common types of shades. You might be familiar with vertical blinds, which lay vertically rather than normal blinds. Vertical shades are similar but are usually one solid shade that moves side-to-side. While they offer unique looks and are available in several colors and styles, they can be kind of cumbersome and are only recommended for a few select window types (like sliding doors).
Find Your Perfect Window Shade
Does one style of shade stand out to you, or do you need to know more before deciding on your perfect fit? Either way, Sunburst Shutters is here to help you. Call 877-786-2877 today to get in touch with your local Sunburst store and get expert assistance on making your home look even more beautiful.