What Is A Luxury Window Treatment
In the design world, there are two types of window treatments: common coverings and luxury window treatments. Common coverings include many of your "off-the-shelf" shades and blinds, usually made with subpar materials like vinyl or particleboard. They may block out some light and provide a modicum of privacy, but they usually need to be replaced every few years due to cracking, chipping, yellowing, or warping. Basically, they'll cover your windows, but not well.
Luxury window treatments, on the other hand, do more than just cover a window. Treatments such as plantation shutters enhance your interior design scheme because they're custom-made with quality materials to fit your exact window dimensions — even if your window isn't a standard shape or size. Luxury treatments are more than just fly-by-night shutters and should last up to a lifetime without discoloration, warping, cracking or chipping. And for true luxury, your window treatments should also add a pragmatic dimension — like providing an energy efficiency component to your home.
But with so many companies saying that their window treatments are "luxury" treatments, how can you really tell? Go beyond the hype and look at three qualities: How they are made, how they look, and what extras do they bring to the table.
Luxury Window Treatments Must Be Well-Made
Above all else, a luxury shutter or shade must stand the test of time. If your window treatments look great now but fall apart in 5 to 10 years, they will quickly go from elegance to annoyance. Luxury shutters should look like they were just hung, even decades later. They should stand the test of time, and there should never be any bowing, warping, or cracked louvers.
This means your luxury shutters should use louvers that are made of one solid piece of quality material, like Polywood®. When you have hollow louvers comprised of particleboard or shavings, then there's a much greater chance of wear-and-tear that makes the shutter lose all semblance of luxury.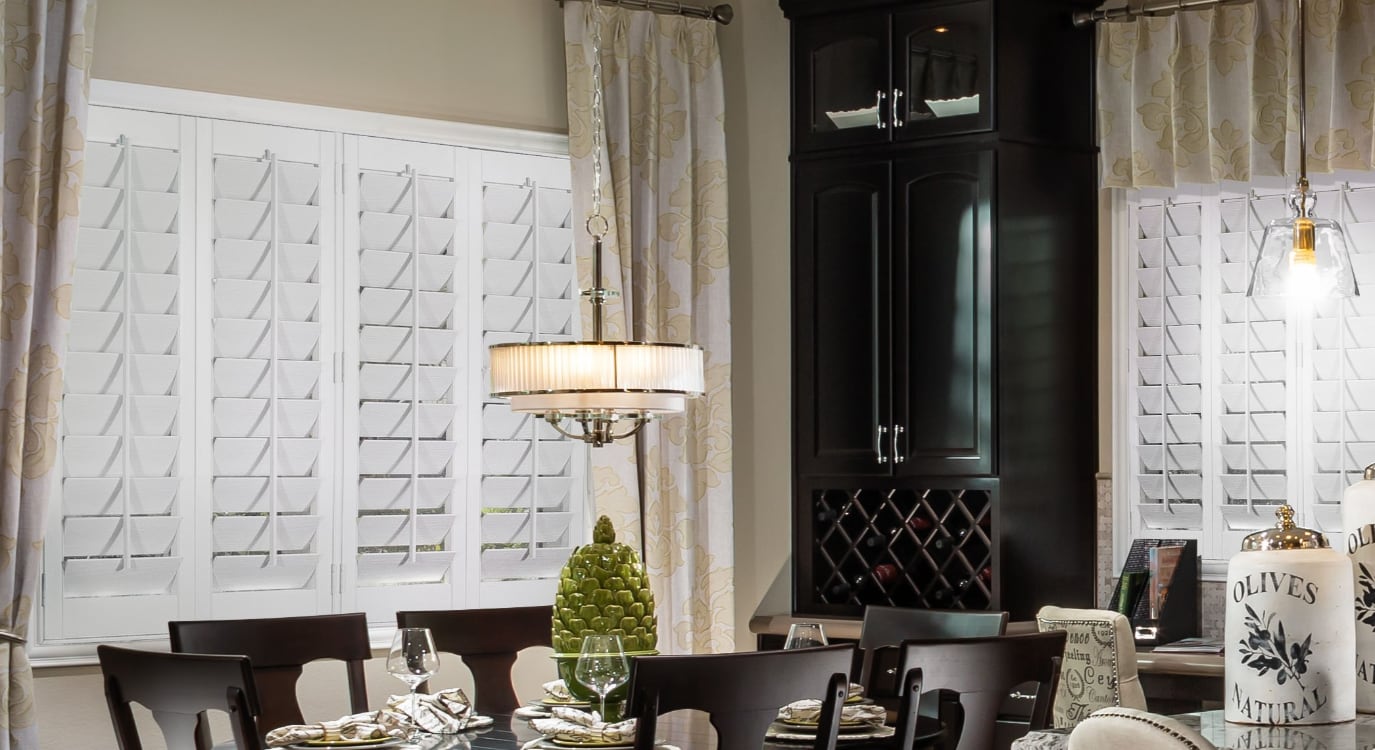 Luxury Window Treatments Should Be Durable Enough For Places Like Over The Sink.
Luxury window treatments enhance a room's decor
Any window treatment can block the sun and add privacy, but luxury window treatments enhance your design. It should feel like that without those particular treatments, your windows would seem naked and the whole room feels unfinished. Luxury window treatments can even improve the value of your home, which is why most luxury shutters are custom-made for your window's exact dimensions.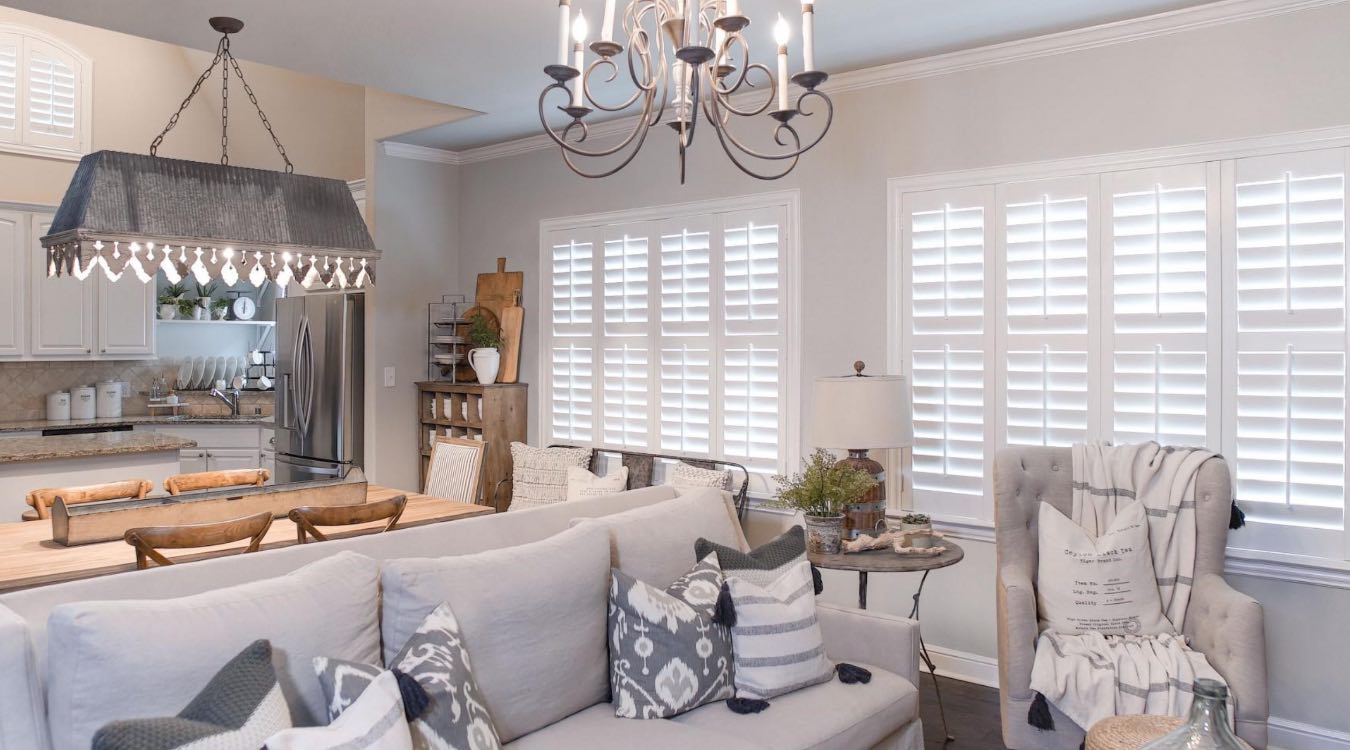 You want your luxury window treatments to blend into the room, not be the focus of the room.
Luxury Window Treatments Add An Extra Benefit
Luxury items have to go beyond just looks. They should also offer a tangible benefit that makes your life better. A luxury lighting system allows you to control your entire house through a smartphone app. A luxury dishwasher uses less water and is whisper quiet. A luxury plantation shutter gives you up to 30% energy efficiency, especially if it's made of a material like Polywood. And sure, you can just adjust the thermostat, but the luxury of quality shutters is that you won't have to.

Let Sunburst Help You Find The Perfect Luxury Window Treatment
Choosing the right luxury window treatment can be difficult. Your local Sunburst Shutter rep can help. Just call 877-786-2877 or fill out the form below to schedule your free in-house consultation. Soon your windows will have the durability, elegance, and benefits that only a luxury window treatment can give.