When To Use Layered Window Treatments
Layering draperies over other window treatments is a great trick for adding depth and drama to your windows, but looks aren't the only thing. Layered window treatments also give you many options for light control, insulation, and privacy when you need them. Here's how to layer your window treatments when you want both beautiful and functional window treatments.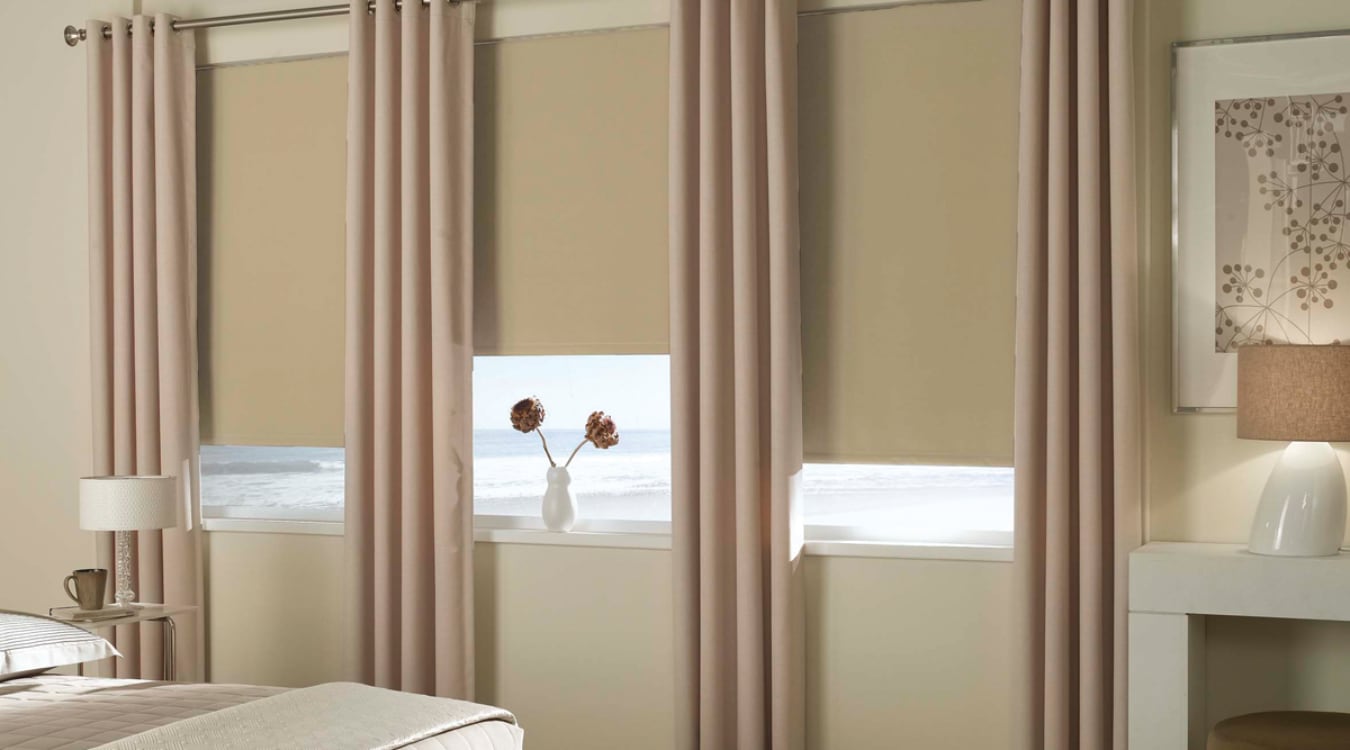 Use Layered Window Treatments For Better Light Control
It's no secret that sheer material lets light through, and thick material blocks most light. When you layer window treatments, you can use both effects to get the level of natural light that you want in a room. You can install sheer window shades or woven fiber shades within the window frame and add heavier drapes around it that will eliminate light when you draw them closed. Or you can combine blackout roller shades with delicate sheer curtains. Keep the roller shades up and sheer curtains closed for soft light until you want to close the shades for near-total darkness. With these options, you can keep rooms bright and airy during the day and dark at night for sleeping or watching TV.
Use Layered Window Treatments To Insulate Windows
Just like when you layer blankets on your bed to keep warm in winter, layered window treatments can insulate drafty windows. They do double-duty by blocking hot UV rays to keep your home cooler too. For the best insulation, start with Polywood® plantation shutters. These interior faux-wood shutters are designed to close tightly and have weatherstripping that keeps most outside air out of your home. They insulate windows up to 70% more efficiently than other wood shutters and even higher for other window treatments. With that kind of energy efficiency, you can add any style of draperies you like and let your Polywood shutters do the work of blocking drafts.
Of course, you don't have to keep your shutters closed all of the time. When you want some fresh air, pull back your curtains and either swing open your shutter panels or tilt open their louvers to bring in natural light. The simple lines of these louvered shutters create a beautiful contrast of textures when open curtains frame the window.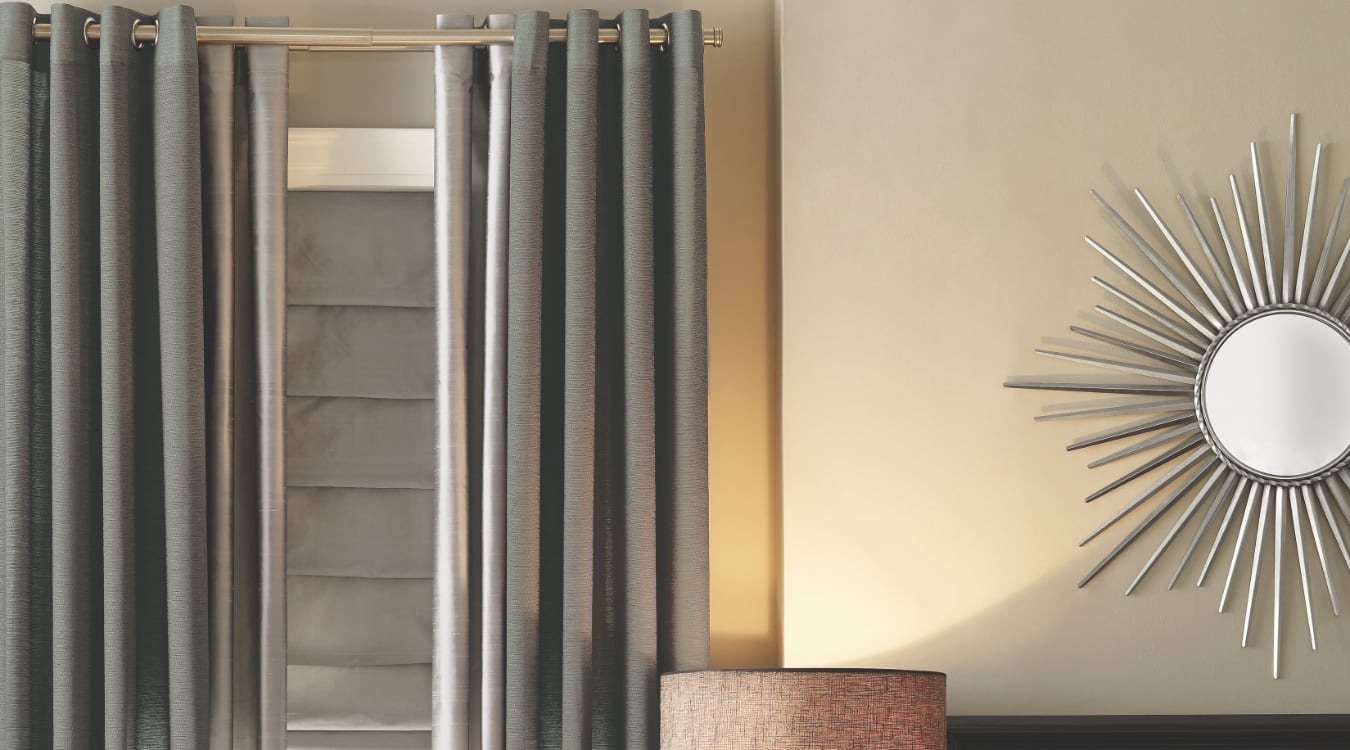 Layered Window Treatments Provide More Privacy
Just like layered window treatments block light and drafts, they can also obscure the view into your home. Sometimes you want a clear view outside for your own pleasure, but when you need privacy, you want opaque window treatments that let you hide from peeping eyes.
If you favor sheer draperies, add versatile window treatments like top-down/bottom-up Roman shades or louvered shutters for privacy. Both look elegant with draperies and give you multiple options for balancing light and privacy. You can open your top-down/bottom-up shades at the top to let in some light while keeping the bottom of the window covered. Or choose between open shutter louvers for a partial view or closed louvers for complete privacy. Both shades and shutters let you enjoy the ethereal look of your gauzy draperies without worrying that the neighbors can see you.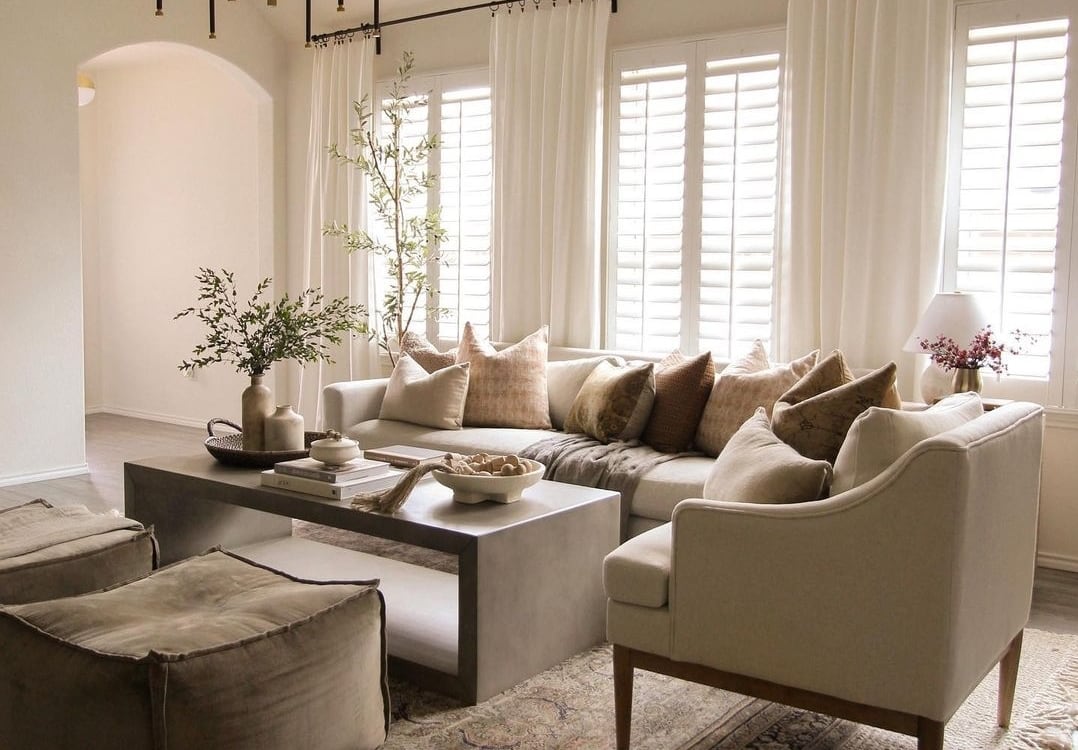 Find Window Treatments For Layering At Sunburst Shutters
The secret to layering window treatments is to use quality products that look great. Sunburst Shutters offers only the finest window treatments for your home. Let us help you achieve the look you want for your windows by calling 877-786-2877 or fill out the form below to schedule a free in-home consultation today.