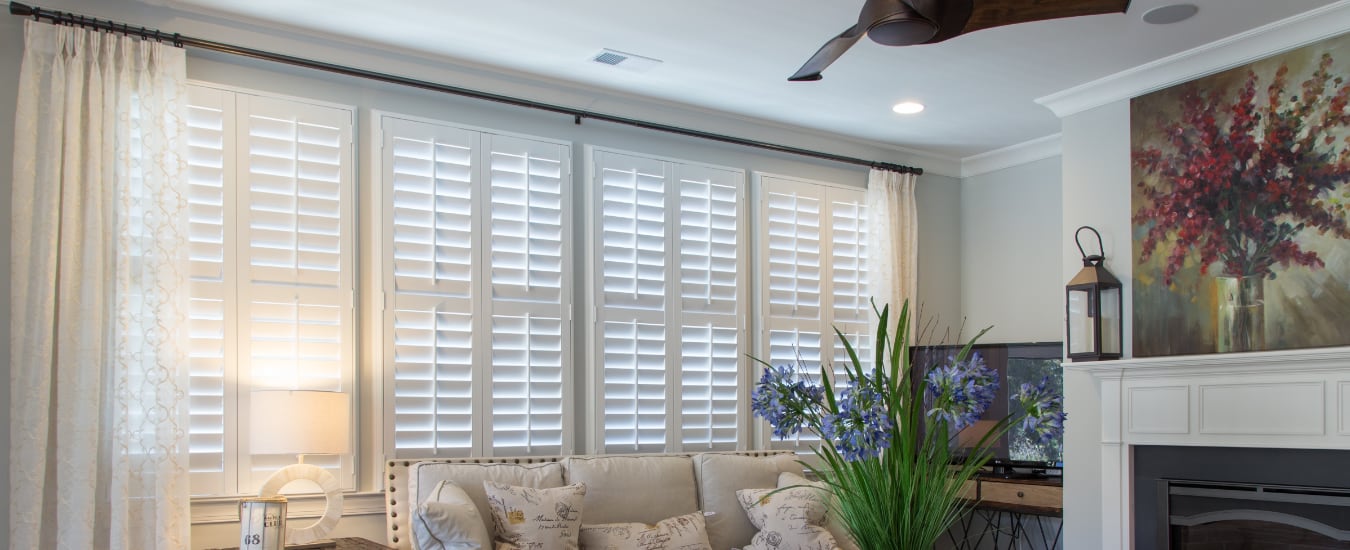 Which Window Treatments Allow Light and Provide Privacy?
Sometimes we need privacy from the outside world. You may be changing in the bedroom, showering in the bathroom, or just enjoying a movie in your family room. With most window treatments, you need to obscure the window completely to gain some privacy. But are there window treatments that allow light and provide privacy?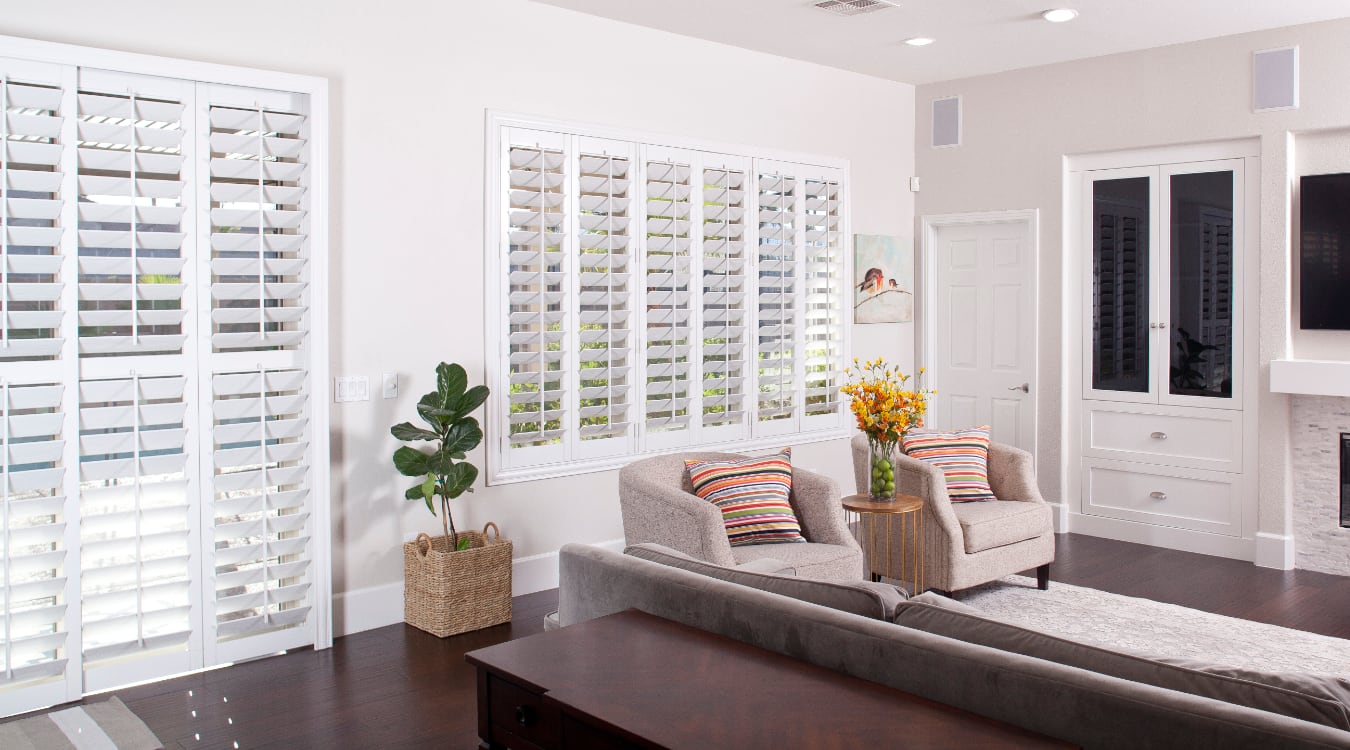 Polywood® Shutters Take Privacy and Light Control to a New Level
Your light and privacy needs may change depending on the time of day, your space, and your personal preferences. Maybe you want to open your main living area to plenty of morning sunshine and then decrease visibility into your room as the day goes on. Faux wood plantation shutters give you complete control over light levels and privacy with simple adjustments that take a matter of seconds.
If you want a room to be fully inundated with light, swing your shutters open at the hinges. Suppose you're looking for more control over the amount of light entering your space. In that case, these smartly engineered window treatments allow light and provide privacy with a simple adjustment of the tilt bar. You can open the louvers fully for an abundance of sunshine or crack them ever so slightly for a thinner stream of light.
Plantation shutters can achieve the perfect mood and ambiance for any situation. When the time comes for privacy, move the tilt bar down to its fully closed position. Or tilt the louvers so that no one can see in from the street but still have natural light angled onto the floor. Polywood shutters are also moisture resistant, so they work perfectly in the bathroom.
Sheer Shade Window Treatments Allow Light and Provide Privacy
If you want a softer alternative to shutters that brings a unique design element to your home, consider sheer window shades. This window treatment allows light and provides privacy through the use of dual fabric panels and louver-style inserts. You can adjust these inserts just like the louvers of your plantation shutters to allow an abundance of natural light or a little, depending on what you want.
Suitable for any room, eye-catching sheer shades are available in numerous colors to blend seamlessly with your unique interior design. You can take this product to another level of convenience by choosing motorized options that allow quick adjustments of light levels with a button's push.
Sunburst Can Help You Find The Perfect Solution for Controlling Light and Privacy
Explore inspired window treatments that allow light and provide privacy by contacting the friendly professionals at Sunburst. Select the solid construction of plantation shutters or the soft and subtle elegance of sheer shades. Either way, you will enjoy the ability to control natural light and limit the visibility into your space. Call today for your free, no-obligation in-home consultation or fill out the form below.