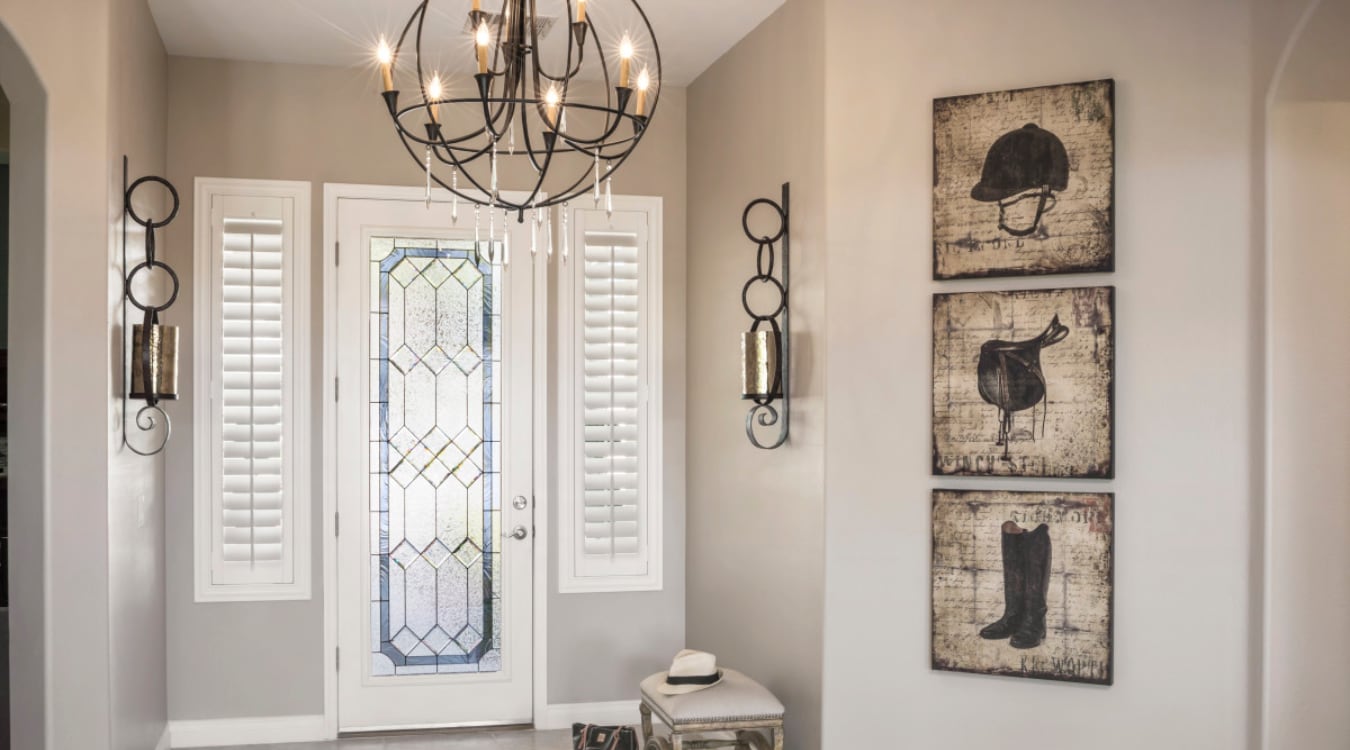 Why Entry Door Sidelight Shutters Are The Perfect Solution For Your Entryway
Sidelights are the tall, narrow windows beside your front door. They brighten and cheer up your entryway and add curb appeal. Yet their open glass also means doorstep visitors can peek into your home. So how do you let light in while controlling privacy? And have your windows match the elegance of the rest of your home? You give your sidelights the perfect window treatment solution: entry door sidelight shutters.
What Makes Entry Door Sidelight Shutters The Perfect Window Treatment Solution?
Sidelight shutters give you control over light and privacy.
Interior sidelight shutters (also known as plantation shutters) have large louvers which let more light shine through your sidelights. Other window treatments such as blinds have thin slats that cover more of your window and block some of your view. Sheer shades or curtains block even more light.
Sidelight shutters can even swing open 180 degrees to let in the most light, depending on your door and entryway. When you want more privacy or less light, you simply tilt the louvers closed.
Sidelight Shutters Are Sturdier Than Other Window Treatments
Other sidelight window treatments such as blinds aren't as sturdy as sidelight shutters. Blinds aren't directly installed around the sidelight window. So every time the door opens or closes there's a rush of air that makes the blinds rattle against the glass and create unwanted noise. The blind's thin slats weren't built to handle the constant movement of the door opening and closing and are likely to break over time.
Plantation shutters such as Polywood® shutters are installed directly on the door system. This means they stay tight to the doorframe, no matter how often you walk through your door. So they'll never rattle against the glass or swing around when the door is opened.
Their tight fit and composite material also insulate against cold and heat coming from your window.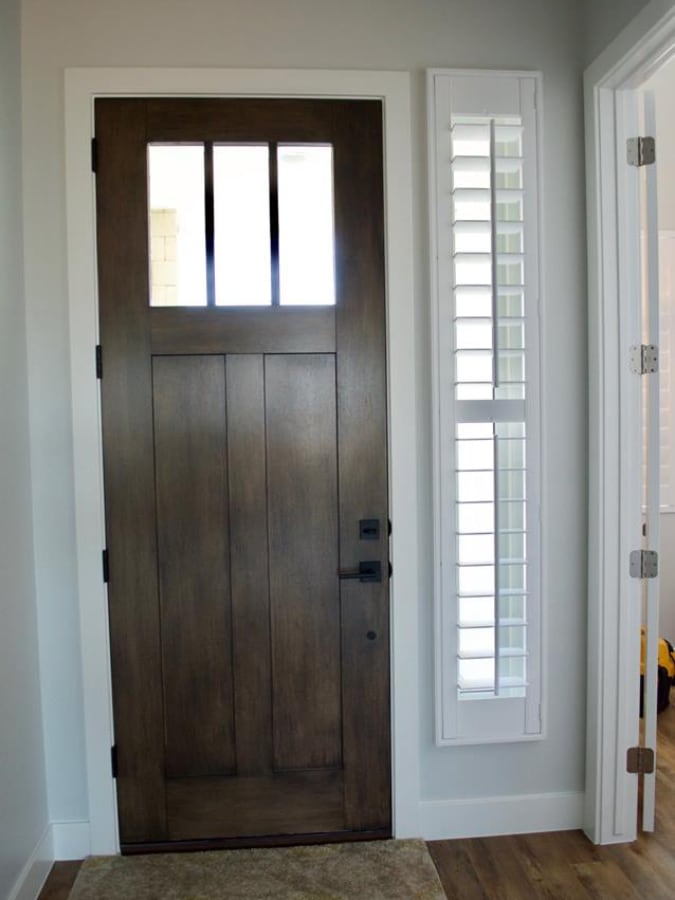 You Can Customize Your Sidelights Shutters To Your Entryway
Plantation shutters coordinate with your entry décor to give you a custom look. You can select from a variety of frame styles, louver sizes, and colors to match your home. Plantation shutters can be installed on any type of window and fit any configuration.
You can choose to cover your entire sidelight windows with shutters.
Or if your door has a window, you can put in shutters on both the window in the door as well as the sidelight windows. This way only the glass parts of the door and windows are showing through the shutters.
The Polywood shutter can also cover the entire sidelight window.
No matter what type of sidelights you have, sidelights shutters are the perfect solution for your entryway and home. To learn more about our sidelight plantation shutters, contact your local Sunburst store for a free in-home consultation.