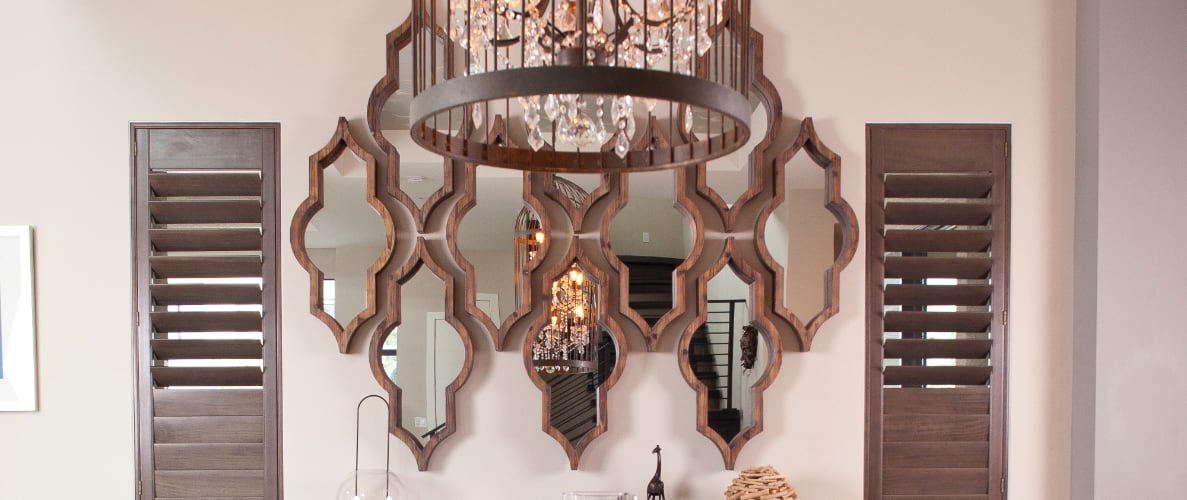 Why Interior Shutters Are the Best Window Treatments for Eclectic Design
What comes to mind when you think of eclectic interior design? You might be surprised that it's not a random array of objects. Eclectic interiors feature pieces carefully selected from a variety of decorating styles. However, there should be at least one common thing that brings everything together. This thing can be a color palette, texture, or shape. Keep this in mind when choosing window treatments.
Versatile plantation shutters are the best window treatments for eclectic design. Their unique construction creates interest, but their neutral colors and clean lines coordinate well with other elements while giving you control over light and energy efficiency. Here is how you can use plantation shutters as the finishing touch for an eclectic room.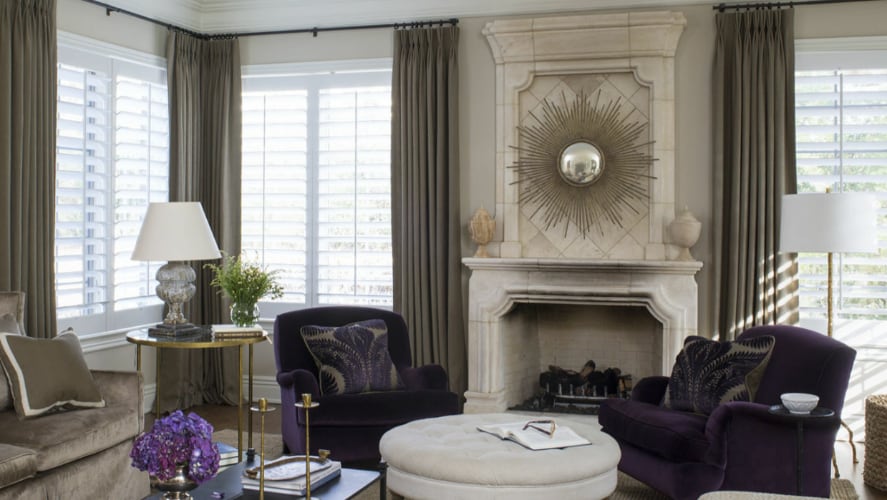 Anchor Your Eclectic Look with Neutral Colored Plantation Shutters
An eclectic room needs a common theme to anchor it. Otherwise, your delightful mix of styles looks like clutter.
Using a simple color palette is the easiest way to create cohesion in an eclectic room. Pick a primary color and complementary neutral colors. Or you can use mostly neutrals with touches of an accent color. When everything in a room follows your color palette, they look unified.
Plantation shutters come in attractive neutral colors that are easy to incorporate into an eclectic room. Either white faux wood shutters or richly-colored real wood shutters give your room one more accent in a unifying color. For instance, white Polywood® shutters create a neutral backdrop for colorful elements in a room. Or the many paint and stain colors available for Ovation® wood shutters give you options to have a window treatment that matches your accent color.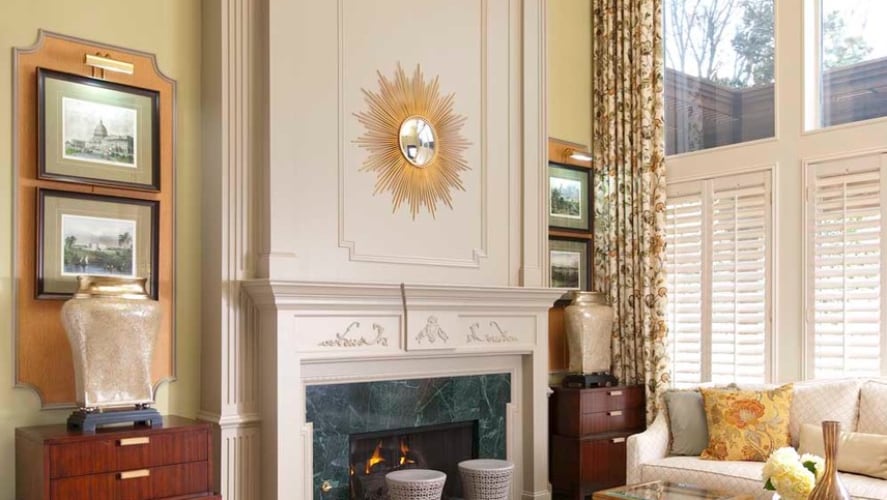 Plantation Shutters Are Uniquely Textured Window Treatments for Eclectic Design
Layering and mixing textures is a hallmark of eclectic interior design. While most window treatments look soft, plantation shutters offer an alternative texture. Their straight-edged, stacked louvers create crisp, clean lines. This unique look balances the appearance of textiles in the room.
Window treatments provide the perfect opportunity for creating the layered look associated with eclectic design. Try embellishing elegant interior shutters with thick drapery for a luxurious look or gauzy sheer curtains for an airy feel. Your shutters' simple lines will add depth without clashing with other textured materials.
For even more texture, you can choose between smooth or wood grain finishes for Polywood shutters. Ovation shutters' wood stains give the appearance of wood grain texture. And nothing compares to the rustic, weathered look of reclaimed wood shutters. Finally, you can choose your shutters' louver size to create a truly custom look.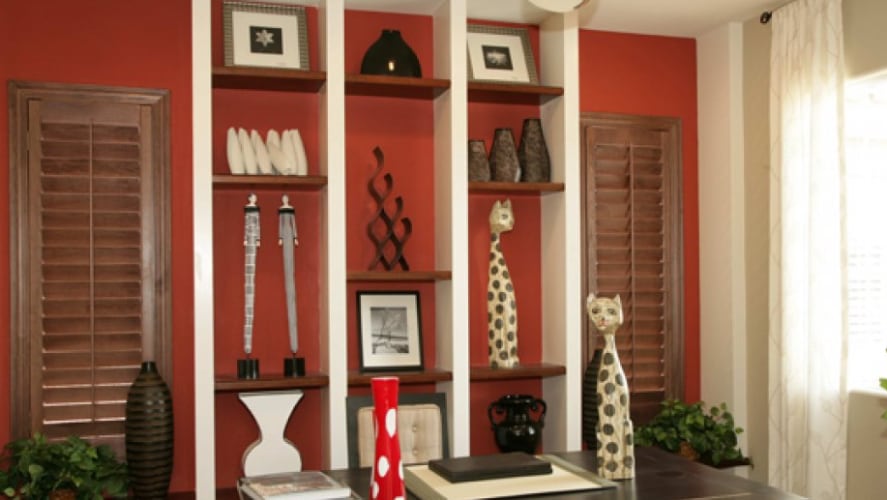 Plantation Shutters Bring Functionality to Your Eclectic Decor
A common mistake homeowners make with their eclectic designs is prioritizing form over function. With plantation shutters, you get both.
Shutters bring visual appeal to a room, but they are also the workhorse of window treatments. Their cordless design makes it easy to open them and illuminate your eclectic style while enjoying a full view outside. When closed, they provide full coverage for darkness or privacy. Shutters also increase your home's energy efficiency. Polywood shutters have an insulating system that insulates windows up to 70% more efficiently to keep your home temperature stable.
The hard surfaces of plantation shutters also stand up to use longer than other window treatments can. Ovation constructs shutters out of solid hardwoods that scratch and chip less easily than most wood shutters. Polywood shutters outshine all other window treatments in durability and longevity. They resist cracking, warping, pests, fading, chipping, and more to enhance your eclectic interior design for longer.
Complete Your Eclectic Look with Interior Shutters from Sunburst
See how your room comes together with plantation shutters from Sunburst Shutters. Our custom interior shutters complement any home decor style. Find the right ones for your home by giving us a call at 877-786-2877 or fill out the form below to schedule a free in-home or virtual consultation.