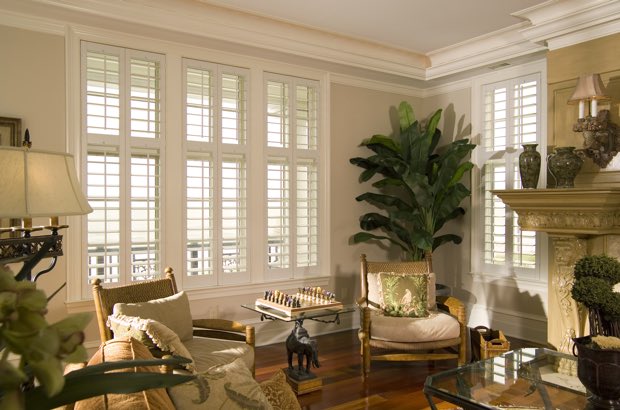 Why Shutters are Perfect for Lake House Design
A lake house is a fantastic place to spend your weekend, a chunk of summer, or any time you can make it with friends or family. The cool surroundings, waterside views, and cozy atmosphere make a lake house an unforgettable place – and you can improve all of those with the right window treatment.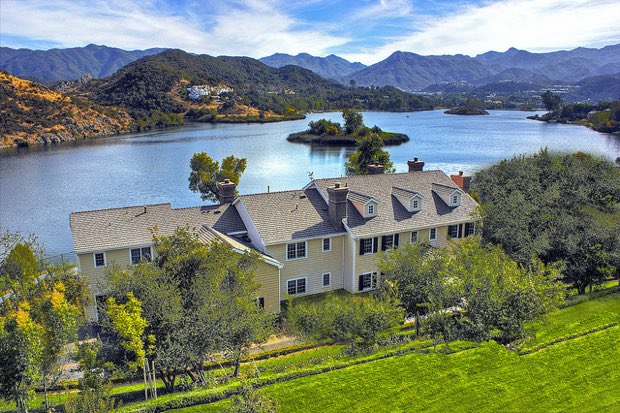 Here are just a few ways interior shutters help your lake house design.
Shutters Let the Light Shine in Lake Houses
Some of the most beautiful lake houses across the country are the ones with windows thoughtfully spaced out to take advantage of sunlight. That can mean windows facing multiple directions in the same room. Shutters that you can adjust let you control the light that comes in from different angles, so you can keep your room from baking at high noon, but also let as much light in as you can in the early morning hours.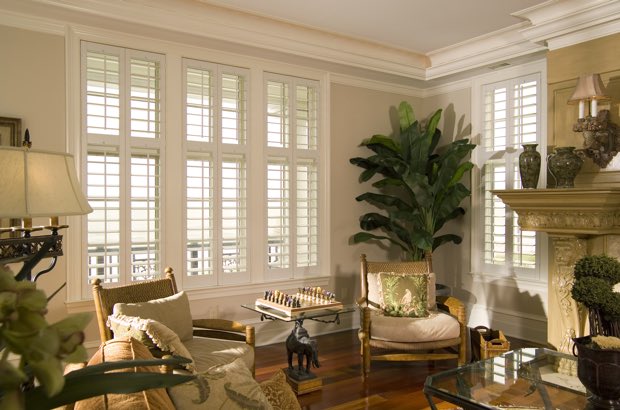 Polywood faux wood plantation shutters in particular are excellent for sunny lake house climates. Their patented material, construction, and UV-reflecting finish can help block up to 30 degrees of solar heat, a must-have for those lake house trips in mid-July.
Shutters Make Lake Houses Fashionable All Year Round
Heavy print drapes may make a lake house seem ultra-cozy in the winter, and bamboo blinds are fun for a summer excursion, but outside of their respective seasons, most window treatments are pretty lackluster in function and fashion. Plantation shutters don't have that issue, since they're more of an addition to your home structure than an accessory, and are incredibly versatile – able to match nearly any design style or fashion taste you may have.
Waterproof Shutters Shrug Off Lake House Humidity
When you have a house close to any body of water, be it the ocean or a small lake, you have to worry about humid air causing damage and mildew to your home and belongings. While fabric window treatments like drapes and curtains can accumulate mildew and odor from humid air, faux wood shutters shrug off moisture easily, so they'll keep their same stylish looks rain or shine.
Shutters Will Last Years In Your Lake House
Unless you live in your lake house full time, there are going to be stretches of time when the house is left unattended. If you spend a few hours cleaning your lake house each time you visit, shutters may be a godsend, as all it takes is a few seconds with a duster to clean any dust off them, and Polywood shutters are guaranteed to never split, crack, or warp – meaning no nasty surprises when you make it back to the lake house.
What's more, Polywood shutters are guaranteed to never fade or lose their color due to sun exposure, and their sun-blocking abilities can help keep your flooring, furniture, photos on the wall, and all your other belongings from fading from sun exposure as well.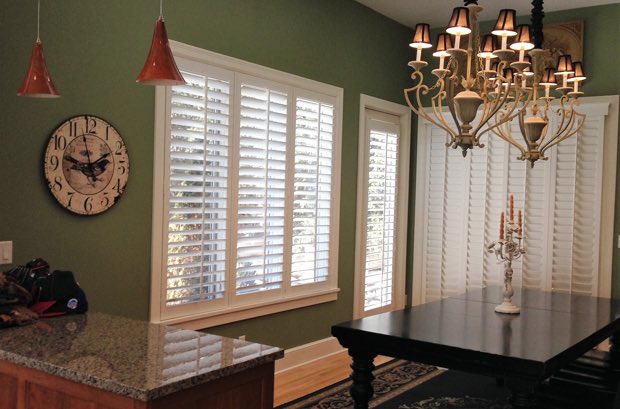 Shutters Help Lake Houses Stay Private
When the sun sets and the lights inside your home come on, a house on the edge of a lake looks absolutely stunning. That stunning house can also draw some unwanted attention from onlookers. Plantation shutters can help maintain your privacy both day and night better than any other window treatment, without creating silhouettes against your windows like shades might, or offering any angle to look through like blinds do.
Lake Houses Can Keep Their Cozy Vibe With Shutters
Some of the coziest lake houses are the ones that maintain a "cottage" feel, with wood wall planking, exposed beam work, natural siding, and other Craftsman-era features. Those surroundings make for an idyllic atmosphere that makes it perfect to curl up near the fireplace in the evening.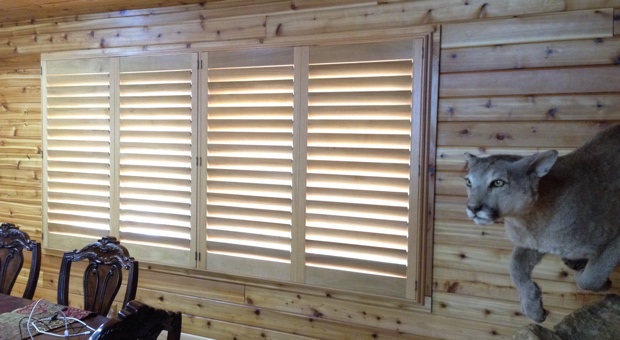 Unfortunately, some window treatments can clash with those elements or cover them up entirely in the case of flowing drapes. Shutters on the other hand match perfectly with those Craftsman features, and different wood stains and finishes on shutters can even match the hardwood surfaces you may have around your lake house.
Is It Time To Improve Your Lake House Fashion?
To take advantage of the many benefits shutters can offer your lake house or cottage, or to see your other options for lake house window treatments, get in touch with your local Sunburst Shutters store today. Simply call 877-786-2877 today or use the form below to schedule a free consultation.