Why You Should Use Interior Shutters For French Doors
You love your French doors for their unique beauty and style. These popular entryways are known for their appeal but they also present a challenge when it comes to privacy and sun glare. The problem with using a blind or shade as a covering is that they can sway when the door opens and closes. Also, the French door handle can pose a problem with the fit.
While there are many products you might use, interior shutters are the best window treatments for a French door.
What Makes Interior Shutters The Best Window Treatment For a French Door?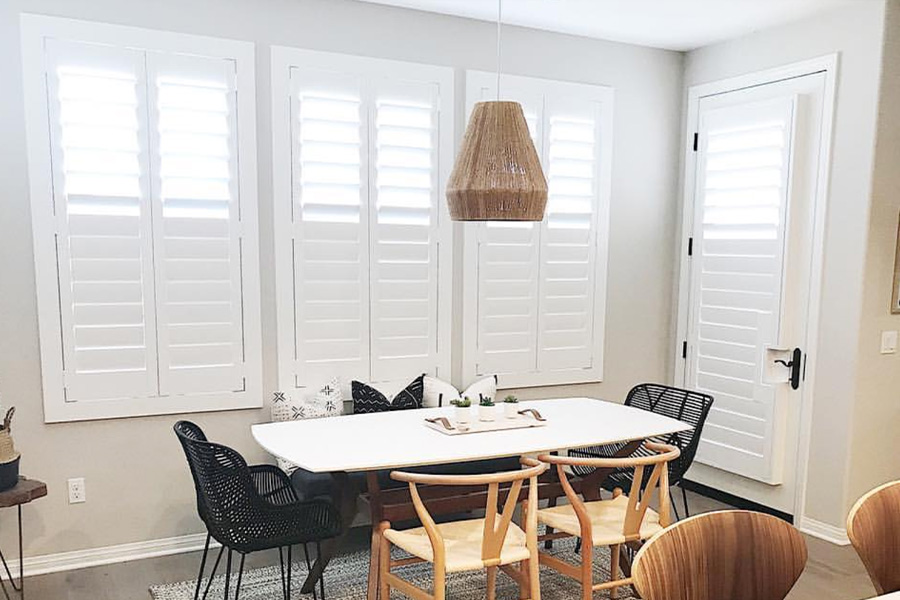 Since doors are opened and closed frequently, it can be tricky to find a suitable window treatment. Do you want something that is constantly shifting around or banging against the glass? Stability is key and that's exactly what you will get with interior shutters.
Interior shutters become part of the door as they are permanently attached and will never sway or rattle. You can even customize them with a square or rounded cut-out to give you easy access to the door handles.
Maintain Comfort With An Energy Efficient Product
French doors gives you an opening to the outside world but they also open up the possibility of heat loss. Even when closed, the glass within your door will exude some heat loss that can make a room too hot or too cold. The best window treatment for French doors will minimize drafts and heat transfer to keep your indoor environment consistent and comfortable.
If you're looking for energy efficiency, Polywood® plantation shutters are your best choice as they can prevent up to 30 degrees of temperature fluctuation. They are engineered with an exclusive weatherstripping and protect against the sun's rays with UV inhibitors.
Take Control Of Your Light And Privacy Levels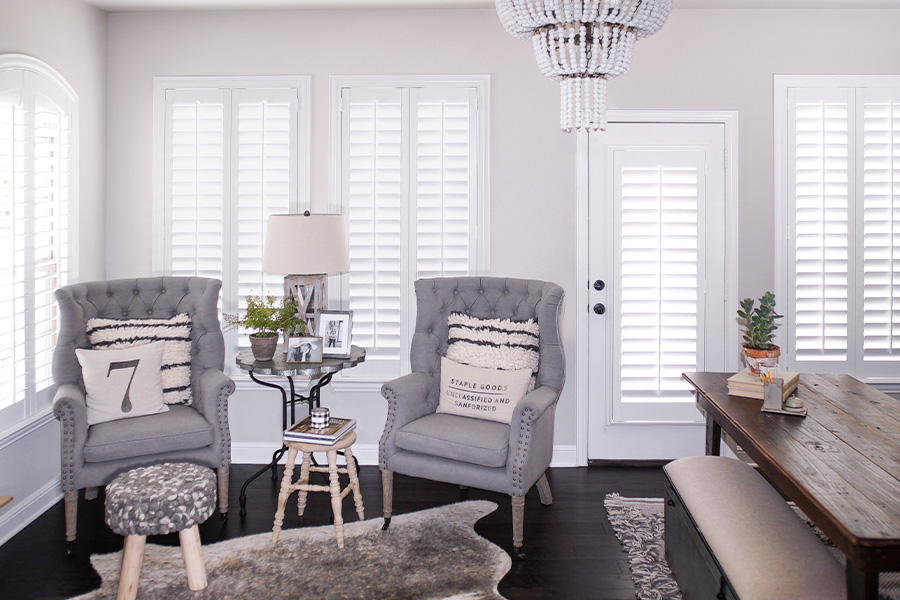 Having a clear view to the exterior of your home is great but being able to control your light and privacy is even better. Interior shutters give you this opportunity. The built-in louvers are easily adjustable through a simple tilt bar. Open the louvers to get full sunlight or close them securely to enjoy near-total darkness and complete privacy. You will never have to deal with dangling cords that can get caught in the door or around your handles.
Built To Stand The Test Of Time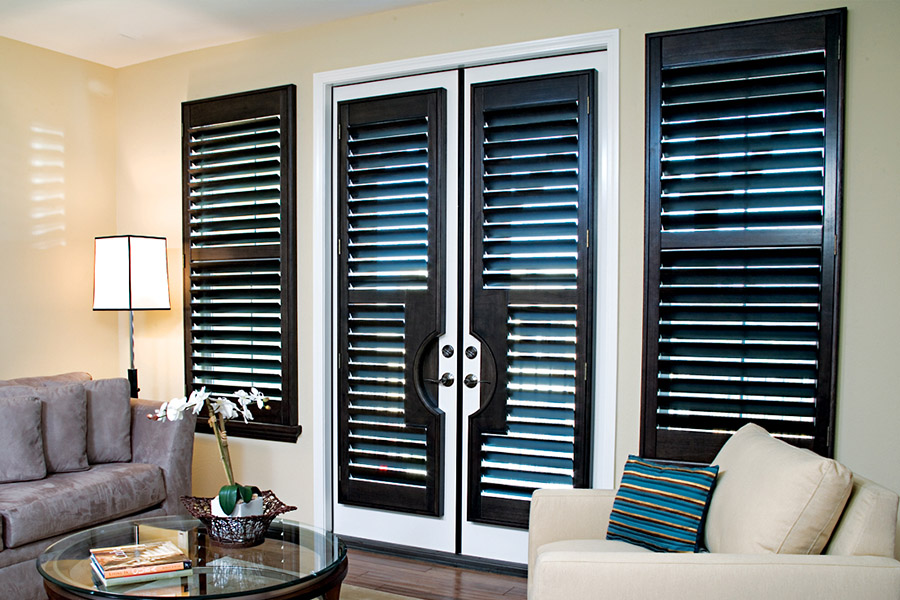 Polywood and
Ovation wood shutters are constructed with premium materials
and built to last. They won't show signs of wear and tear from accidental bumps or scratches. This is important to consider, especially if your French doors are opened and closed regularly. Chances are, you'll never even think about installing anything else as long as you live in the home.
Optional Shade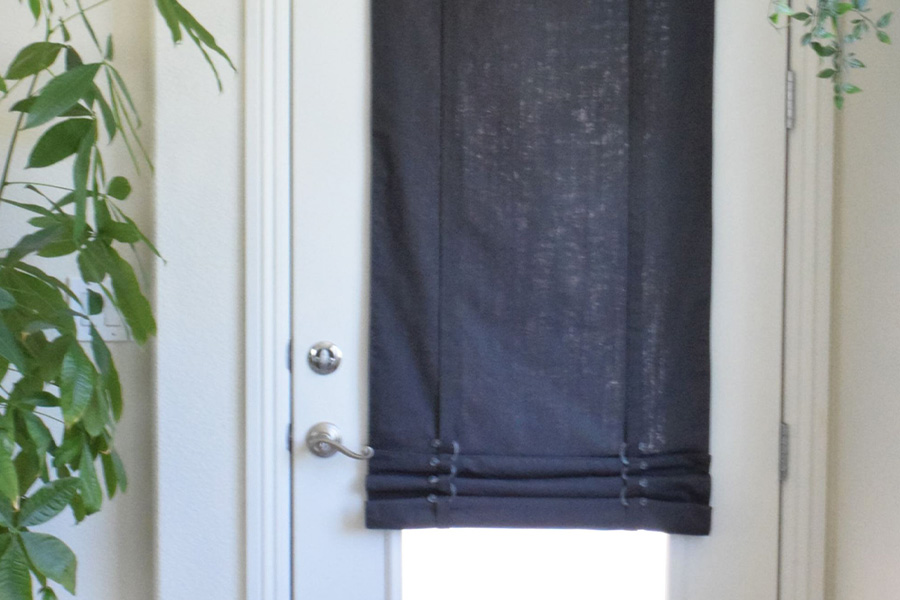 If you want another
cordless option that works well for French doors
, consider tumble shades. This soft, budget-friendly window treatment securely attaches to your door and can be folded or rolled up quickly. Available in a range of colors to match your decor, these shades provide privacy while still allowing natural light to enter.
Find The Right Window Treatments for Your French Doors
Complement your beautiful French doors with equally alluring window treatments from Sunburst Shutters. Why settle for flimsy products that shift whenever you open the door? Instead, choose stable, durable, and energy-efficient interior shutters that provide the ultimate in light management. Contact us today at 877-786-2877 or fill out the form to arrange your consultation.