Window Treatment And Design Ideas For Tranquility and Peace
After a hectic day at work and school, your family needs some peace and quiet. You can make your home the perfect place to unwind with a few design ideas for tranquility and relaxation. Start by reducing unwanted noise and light with quality window treatments. Then incorporate neutral colors and fresh greenery into your decor. And remember to keep decorations to a minimum to avoid simple clutter.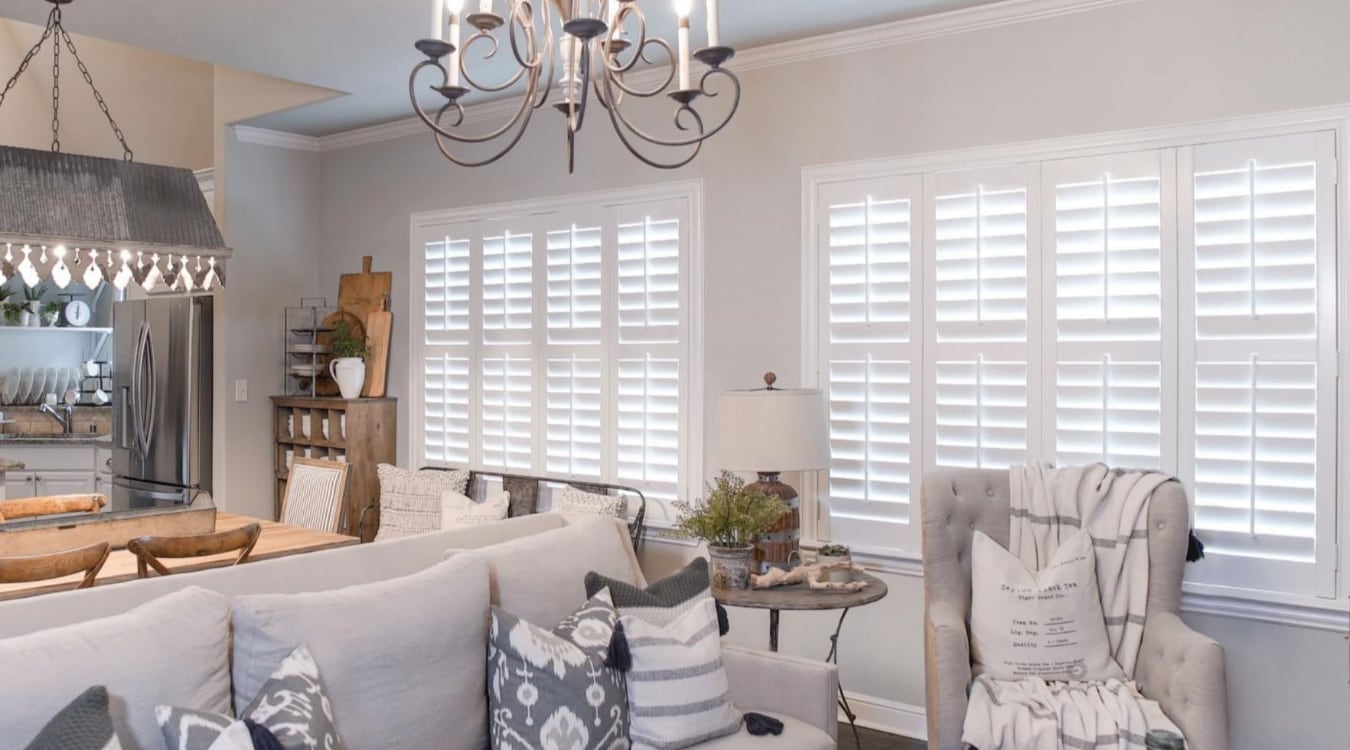 Block Outside Noise With Peaceful Window Treatments
When you need some solitude, the last thing you want is to see and hear outside noise and activities through your windows. To keep your home peaceful, try Polywood® plantation shutters. Unlike other window treatments, Polywood shutters are made of solid material and attach to all sides of your window frame for a gap-free fit. Their sturdy construction helps dampen sound and blocks your outside view when the louvers are shut. Close the shutter panels and louvers completely to minimize intrusive noises and hide from the world when you don't want to be disturbed.
Lift Your Mood With Natural Light
When you need a mood booster, sunlight can brighten a room as well as your spirits. But you don't have to sacrifice privacy for natural light. Zebra shades can give you the right amount of both with their unique design. They roll up like roller shades when you want full light but have a continuous loop of alternating sold and sheer fabric bands that you adjust to either partially or fully block outside light. Use them to darken a room for watching TV or creating soft light for reading when you relax.
Create Calm With Neutral Color Palettes
Color can also affect your mood. Bright, bold colors stimulate the mind, while softer colors have a calming effect. If you want a soothing atmosphere at home, use light neutral colors on walls and in your decor. Tans, beiges, greys, and whites have been popular interior paint colors for years because they're easy on the eyes and easy to incorporate into many types of home design.
Even if you already have colored walls, neutral-colored furnishings can bring some tranquility into your home. Try a trendy gray couch, tan area rug, or crisp white roller shades or inter shutters to coordinate with your existing decor.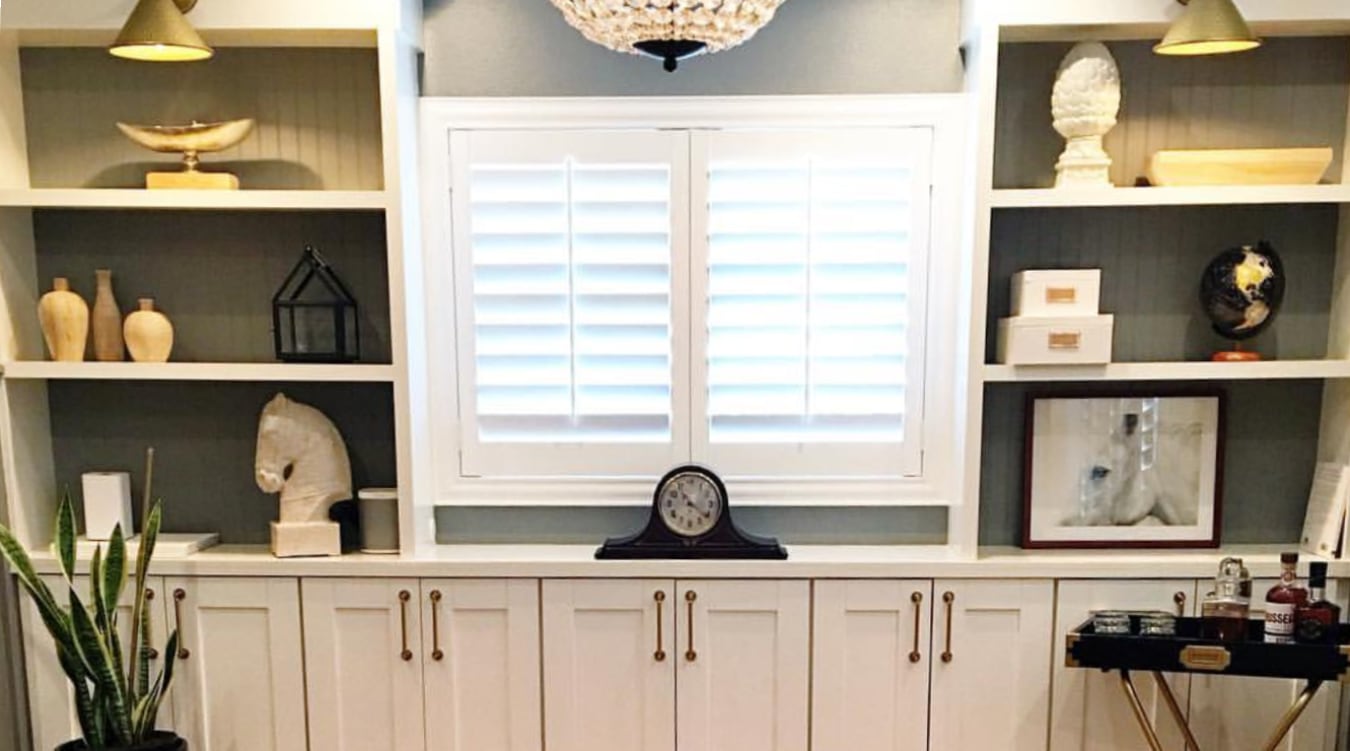 Breathe Easier With House Plants
If you find nature peaceful but don't have a lot of time to spend in the great outdoors, bring a little bit of nature into your home with vibrant green house plants. Not only do they bring some zen to your living space, but some also purify your air so that you can breathe deep as you decompress.
Low-maintenance options like snake plants, pothos, and spider plants look great on a shelf or table while they clean your air. And they don't require a lot of light, so you can keep the shades drawn when you're chilling at home.
Keep Decor To A Minimum
Sometimes less really is more. One of the easiest design ideas for tranquility in the home is to keep decorating to a minimum. Too many knick-knacks can overwhelm the senses. Cut the clutter and use only a few of your favorite pieces to decorate a room. Your space will instantly feel calmer, plus you'll have fewer things to dust and more time to relax!
Other furnishings should be kept simple too. Look for things with clean lines, like contemporary furniture, geometric patterns on textiles, and straight-edged plantation shutters,
Sit Back And Relax With Sunburst Window Treatments
Let Sunburst Shutters take the stress out of finding window treatments. We'll guide you through the selection process and install premium window treatments to help you create the environment you want for your home. Just call 877-786-2877 or fill out the form below to schedule a free in-home consultation today.