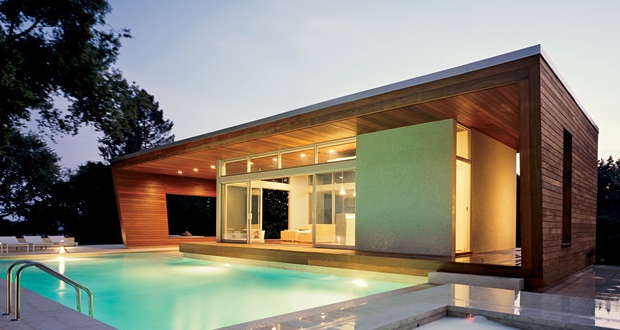 Window Treatments For Mid-Century Modern Style Homes
Mid-century modern homes (sometimes just called modern homes) are some of the most visually interesting houses found in America. They're almost a snapshot of a particular time and place in American history, preserved in place and still turning heads today. While not as popular as they once were, mid-century modern homes are still very much alive and in style.
If your home is an awesome mid-century piece, or you want to capture that aesthetic, you need to know how to design for that style. We'll walk you through what makes the mid-century modern style unique, including how to dress your windows to amplify that style.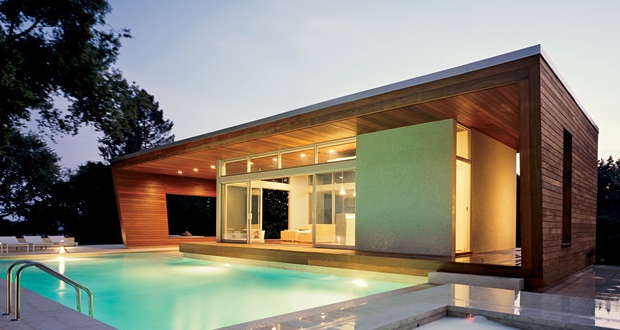 What Makes a Mid-Century Modern House Unique?
Hitting its peak between the 1940's through the 1980's, mid-century modern architecture has roots in art deco, European modernism, and many other influences. In residential home design, the most visible features of the style include:
Large window surface area – Looking at a modern home facade, don't be surprised to see a lot of glass. Post and beam architecture made it common for full-wall windows and larger windows to exist in mid-century modern houses.
Sliding glass doors and transoms – In addition to large windows, sliding glass doors and transom windows are common, upping the window area on modern homes.
Open space – Mid-century modern houses tend to have a large amount of open space. Few barriers or thresholds exist between rooms, making the house feel more connected.
Flat or very slightly gabled roofs.
Window Treatments for Mid-Century Modern Homes
You now know what some of the most salient features of modern homes are, so how can window treatments play a role in complementing that style? For modern homes, window treatments will play two big parts: controlling for light, temperature, and privacy for the large amount of windows, and fitting into the mid-century style. Here are the window treatments we recommend for those homes.
Plantation Shutters
With so much surface area of mid-century modern houses dedicated to windows, having control over energy efficiency and privacy is an absolute must. Plantation shutters are the most energy-efficient window treatments available, and can even be installed on those aforementioned sliding glass doors and transom windows. For full-wall windows, shutters offer even more freedom in window coverage since you can open and shut individual sets of louvers, rather than having to pull a whole drapery over your window.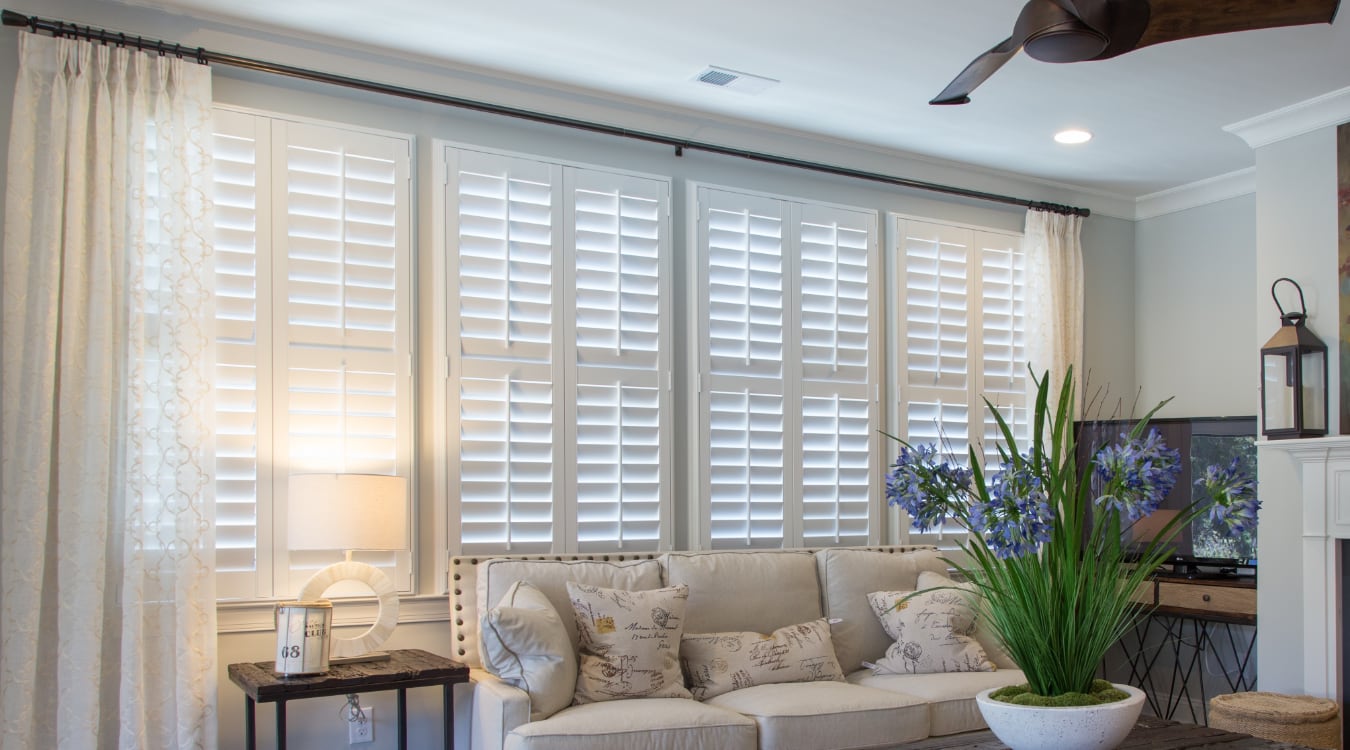 Plantation shutters also fit in exceptionally well with the mid-century modern style. When paired with a slightly slanted roof, the clean lines of shutters add visual interest and contrasting geometry that's typical of modern architecture.
Window Film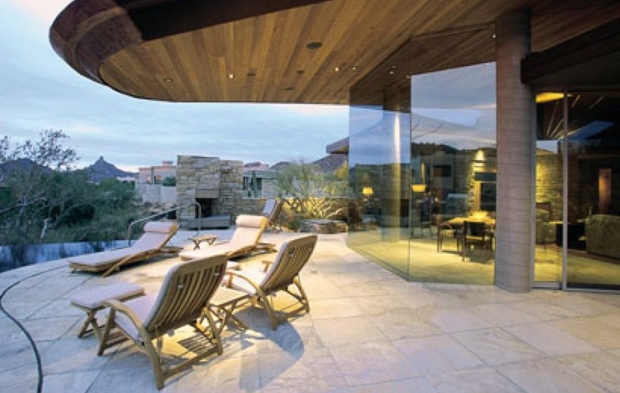 Similar to plantation shutters, window film offers improved energy efficiency by blocking up to 79% of solar energy – and that's huge for modern homes with lots of large windows. Even better, window film can easily be paired with other window treatments to double down on energy efficiency or give added protection to window treatments that are less effective at blocking light and heat.
Shades and Drapes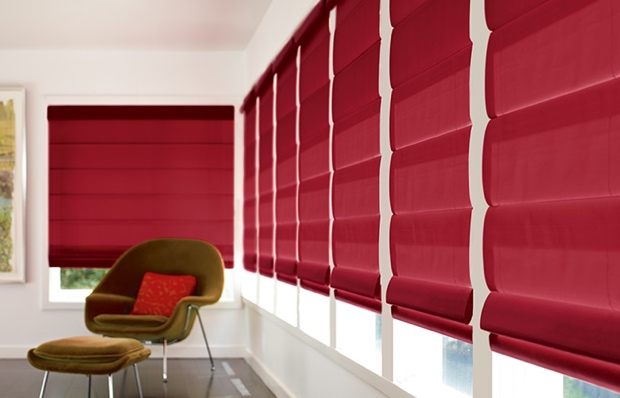 Shades and drapes fit perfectly in with the mid-century modern style. Patterned shades and drapes are especially evocative of the time period, and occupy a stylish niche that's somewhere between retro and chic. While their visual appeal is very apparent, keep in mind that they don't offer much in the way of energy efficiency, meaning the temperature in your home can fluctuate very easily with the number of large windows found in modern homes. Consider pairing them with window film to get the best of both worlds.
Get More Modern Design Ideas
Still stuck on how to furnish your mid-century modern home? Sunburst can help. Call 877-786-2877 today to get in touch with your local Sunburst Shutters store and schedule a free in-home design consultation.