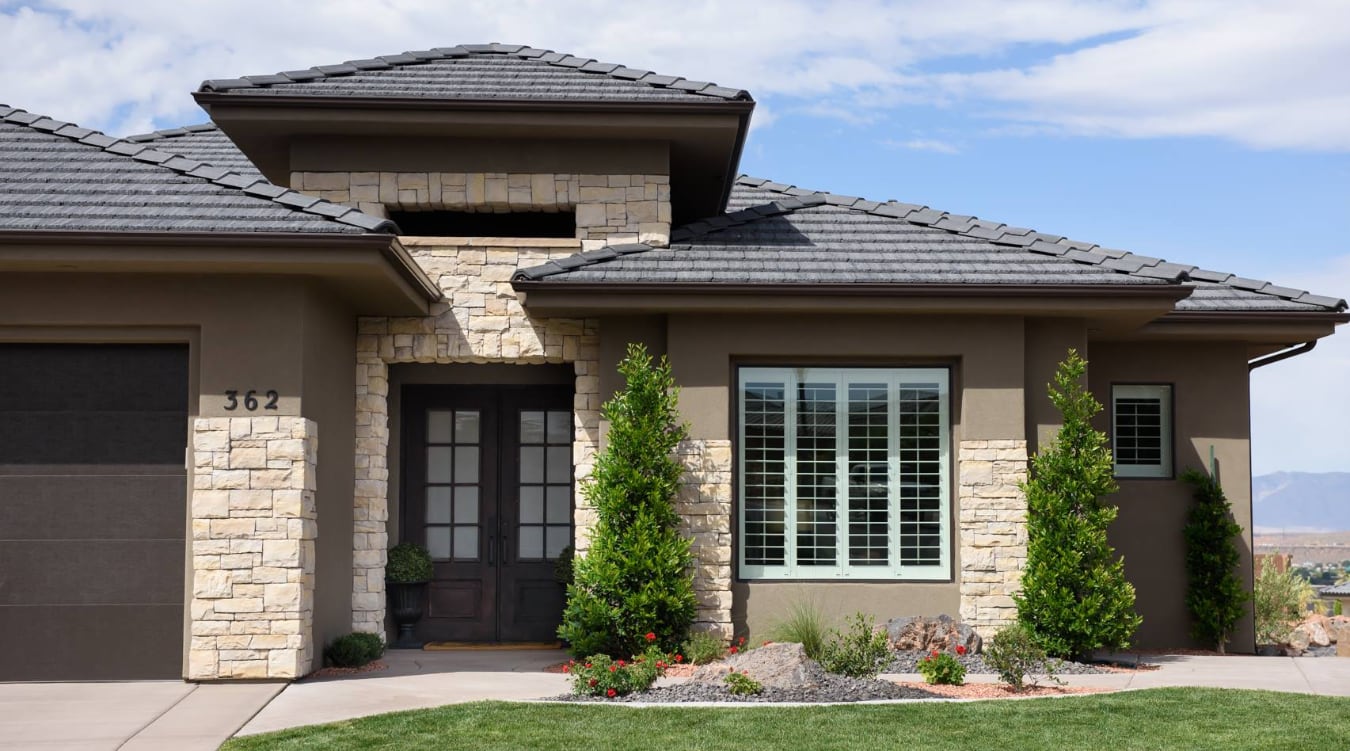 Window Treatments For Traditional Ranch Style Homes
Drive through any suburbs that popped up during the 1950's or 60's and you'll notice a very distinct style of home–the ranch home. Though first appearing on the west coast in the early 20th century, these simple but exceedingly charming houses had their heyday in later decades and are still common all across America.
So what window treatments work best in a traditional ranch style home? First, let's look at the unique features of ranch homes, and then dive into how a great window treatment can complement and accentuate those features.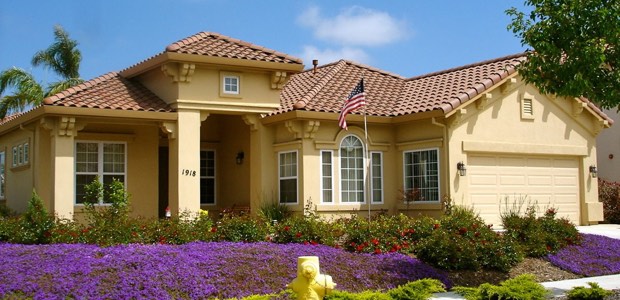 Features Of A Ranch Style Home
Traditional ranch homes are, in a word, simple. But even though they may lack the more complex architectural frills of other home styles popular during the 20th century, that doesn't mean they're boring or passé. These are just some of the unique features common in the ranch style.
Brick, wood, or stucco siding. With the latter, it's not uncommon to see ranch homes in colors ranging from yellow to blue to green and beyond.
Wide house facades, usually with a side-attached garage.
Gently sloping, hipped roofs with wide overhanging eaves. Ranch houses don't have gables or other vertical sides to the roof.
Frequent use of picture windows and sliding glass doors.
Simple floor plans, usually in a box or l-shaped layout, with minimal ornamentation.
Recommendations For Ranch Home Window Treatments
Even though ranch homes skew more toward the simple side of home architecture, there's still a lot of room for home design creativity, such as in what window treatments you choose. When choosing window treatments for a ranch style house, homeowners should keep a few things in mind: upping your home's visual appeal and meshing well with common ranch home windows.
Which Window Treatments Increase A Ranch Home's Appeal?
The traditional ranch home style is all about beauty in simplicity, and there are a few great window treatment options that can help amplify that aesthetic. Because colored stucco siding is common, a bright neutral-toned window treatment helps your windows pop and makes for a more interesting facade. White Polywood® plantation shutters or cream-colored cellular shades can pull this off beautifully.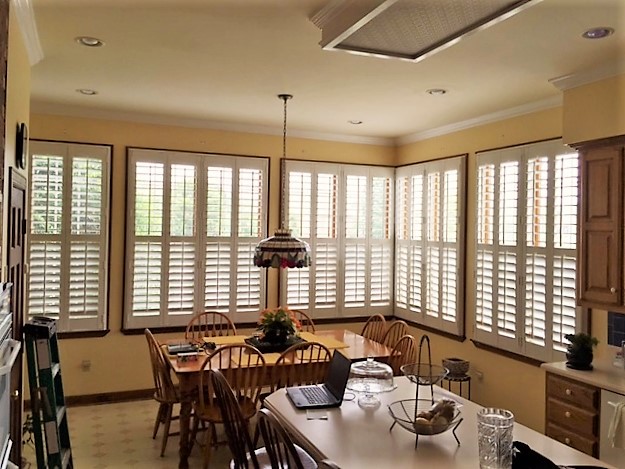 One-story ranch homes also have a tendency of looking fairly short. Certain window treatments like long, flowing draperies or curtains can have an ill effect on ranch homes, making them look even more squat. We recommend going with window treatments that attach to your window frame, creating an illusion of more height.
Since ranch style homes usually have wide facades, you're likely to have a good number of front-facing windows. Using the same window treatment across the board can give your home a clean, unified look, so a window treatment that's incredibly versatile (again, think plantation shutters or cellular shades) should be at the top of your list.
What Window Treatments Work Best With Ranch Home Windows?
Two of the most common window types in ranch style homes are picture windows and sliding glass doors. You may already be familiar with picture windows–the single-paned windows usually found in living rooms or family rooms. Being only single-paned, picture windows usually don't open and close, meaning you may already be at a handicap with controlling temperature flow. That's why an easily-operable and energy-efficient window treatment like plantation shutters is the perfect solution. Cellular shades can also work well on picture windows, though they don't provide nearly the same heat-blocking protection that shutters do.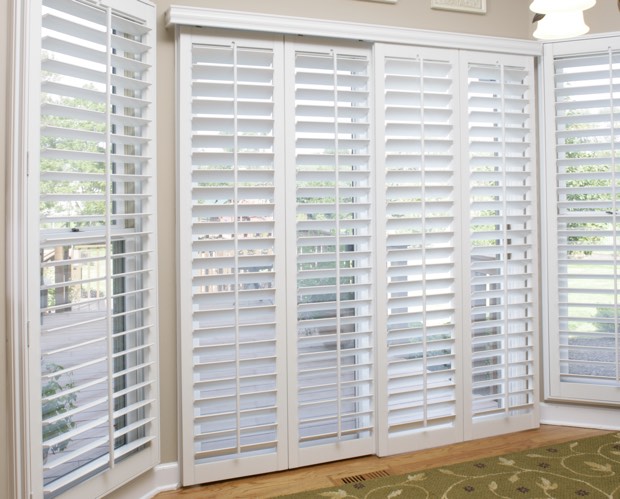 For sliding glass doors, window treatments can be a little tricky. Sunburst Polywood plantation shutters can be built into a bypass configuration that fits nearly any sliding glass door. Other great sliding door treatments include vertical blinds and sliding panel tracks.
Get More Window Treatment Inspiration for Your Home
We've talked about just a few of the best window treatments that can help elevate the style of your ranch home, but there's a lot more to learn. Call your local Sunburst Shutters store today at 877-786-2877 today to talk to a window treatment expert and find your perfect fit.