Wood Blinds Vs. Faux Wood Blinds And How To Choose
You want window blinds for your home, but do you know which kind? If you want them to look great and last many years, use wood or faux wood blinds. These blind products are made from higher quality materials than cheap metal or vinyl blinds. Of course, you still have to decide which of these two options you want. You can do this by comparing their many benefits and seeing how they stack up against other window treatments too.
Wood Blind Benefits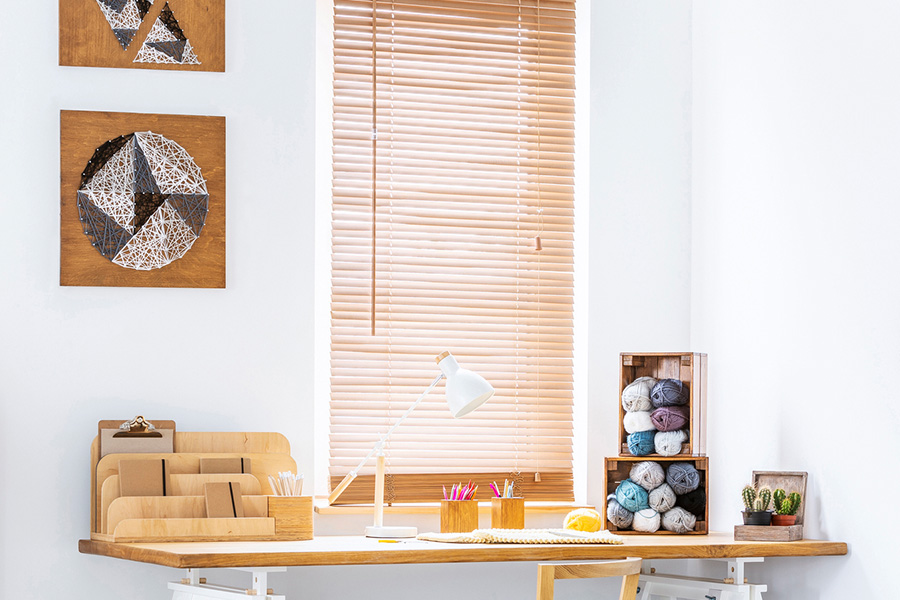 Wood blinds are classic window treatments that have long appealed to homeowners. They look nicer than cheap vinyl and aluminum blinds and last longer too. They provide excellent coverage for your windows because their solid wood blind slats don't bend or break as easily as flimsier materials do. High-quality wood blinds also have sturdy cords and mechanisms that last longer than cheaper blind products.
Wood blinds are a good solution if your interior design style calls for natural materials. You will also find wood blinds in dozens of paint and stain colors to match your decor. You can match them to existing wood elements in your home or pick a color that coordinates with your window frames, wall color, and the rest of your decor.
Faux Wood Blind Benefits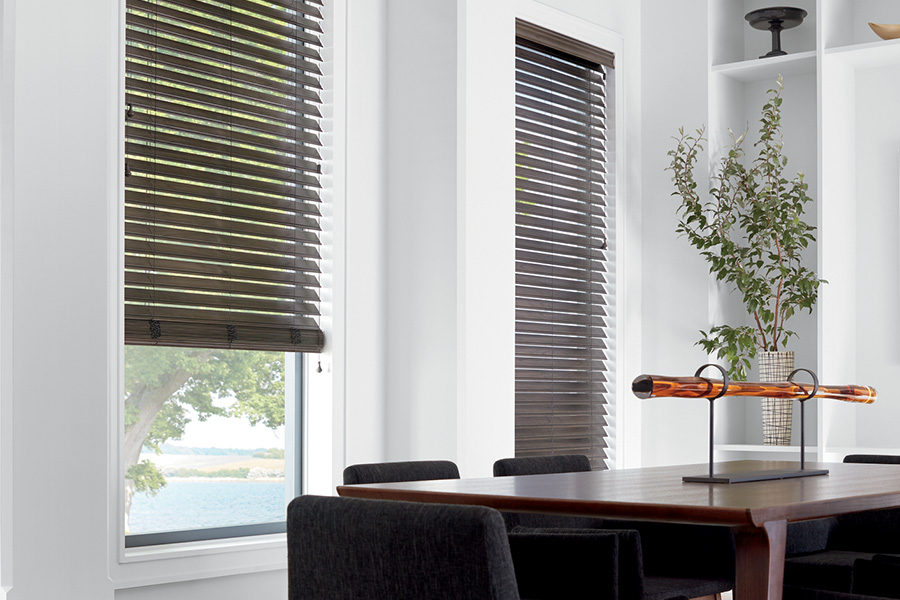 If you compare wood blinds vs. faux wood blinds for durability and longevity, faux wood wins. Sunburst's
faux
wood blinds have slats made from an extruded material that is even tougher than hardwood. Like wood blinds, these slats won't bend or snap off, but they're also impervious to temperature fluctuations and water. You can put moisture-proof faux wood blinds in humid kitchens and bathrooms without them warping, splitting, or cracking. They look beautiful and come with the same high-quality parts as wood blinds to ensure they open and close easily to give you the right amount of privacy and natural light.
How To Choose Between Wood Blinds Vs. Faux Wood Blinds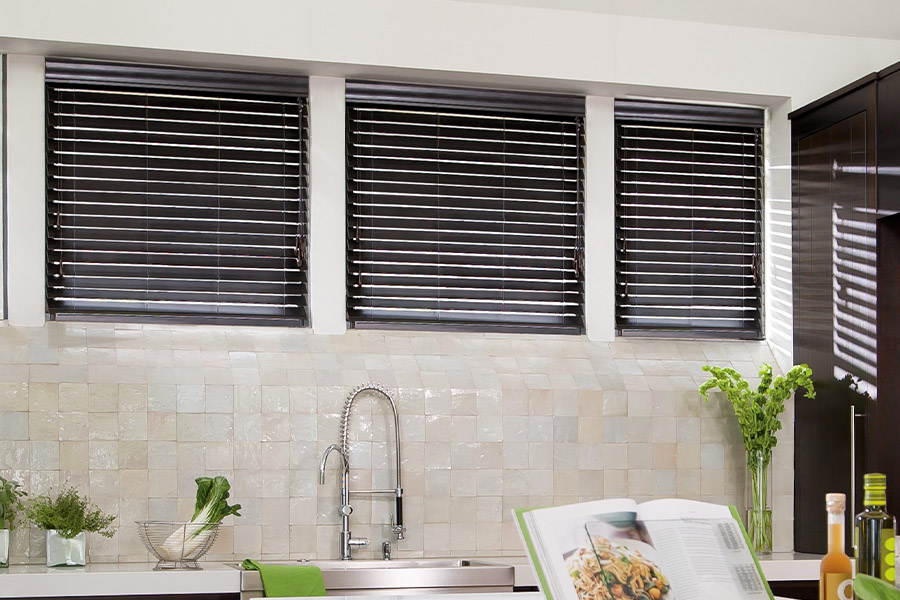 When you compare wood blinds vs. faux wood blinds, which ones will work best for you? To choose between the two options, you'll have to look at the benefits of each and what you need from your window treatments. With wood blinds, you get lovely, durable wood window treatments in various colors to match your decor. Faux wood blinds are also beautiful and even more durable. They will last a long time wherever you put them, even in humid environments.
However, you might find that window blinds don't meet your window treatment needs as well as you thought. If you like the benefits of high-quality blinds, but they don't quite cut it, consider Polywood® interior shutters instead. Polywood shutters are made of a similar but stronger wood substitute as faux wood blinds and have sturdy hinged panels with rows of louvers, making them even more durable and functional than blinds. They give you more options for achieving the level of privacy and lighting you want, plus they come with an insulation system for unmatched energy efficiency.
Learn More About Window Blinds And Interior Shutters From Sunburst
Looking for the perfect window treatments for your home? Sunburst Shutters has you covered. Our extensive selection of window fashions has something for everyone. Start exploring our products by scheduling a free in-home consultation. Just call 877-786-2877 or fill out the form below, and our friendly staff will be happy to help you.