Here's What To Use Instead Of Sliding Door Blinds On Your Patio Door
Many homeowners find it challenging to find window treatments for a patio door that provide enough coverage and don't make it impossible to open and close the door. Sometimes they resort to sliding door blinds, but these break easily, sway when you move the door, and look dated. If you're wondering what to use instead of sliding door blinds, consider plantation shutters. They look gorgeous, keep your door covered, and last decades no matter how much you use your door.
Interior Shutters Look More Elegant And Trendy Than Sliding Door Blinds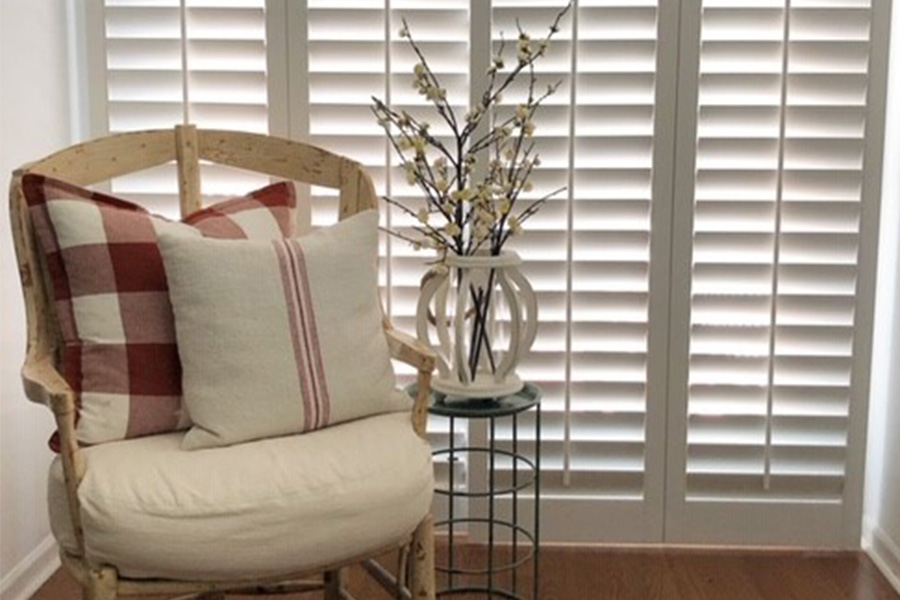 Patio blinds have been around for a long time and no longer fit with modern decor. They look outdated, and many come in flimsy materials that look cheap. Interior shutters have existed even longer but for good reason. They have a timeless elegance that suits all types of decor. You can get classic hardwood shutters to match other wood in your home or crisp white faux wood shutters that go with everything.
Louvered Shutters Cover Your Door Better Than Sliding Door Blinds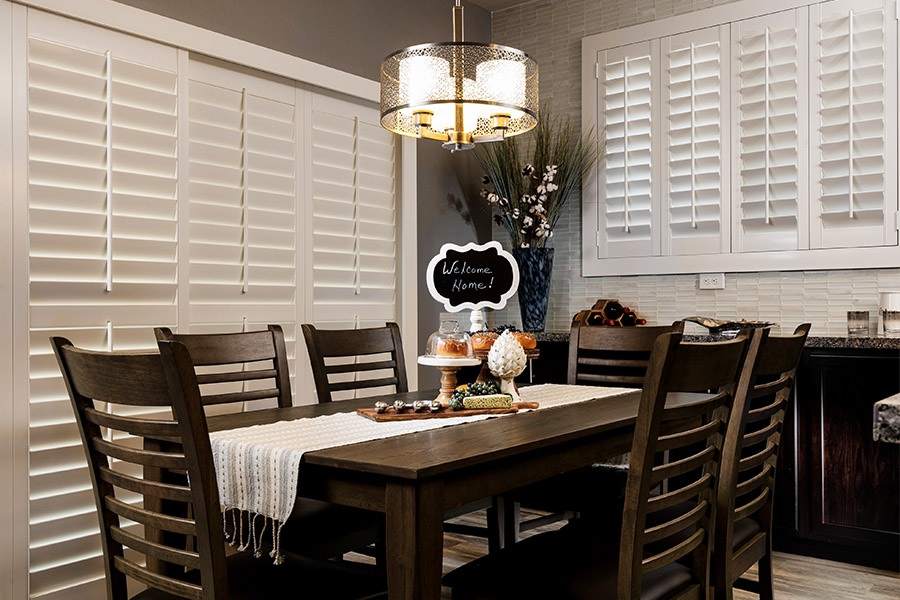 Because patio blinds hang from a track, they sway and swing every time you move them. Louvered shutters are affixed to the wall around your patio door or right on your French door and never move. Or if you have a sliding glass door, the sturdy panels slide back and forth on a track. Either way, their solid materials don't bend or break, so you won't have a gap like you get when a blind slat breaks. No one can see in as long as you have the panels and louvers closed, and sunlight won't come through. Even when you open the door, your shutters keep the glass covered as you slide the door over.
Interior Shutters Last Longer Than Sliding Door Blinds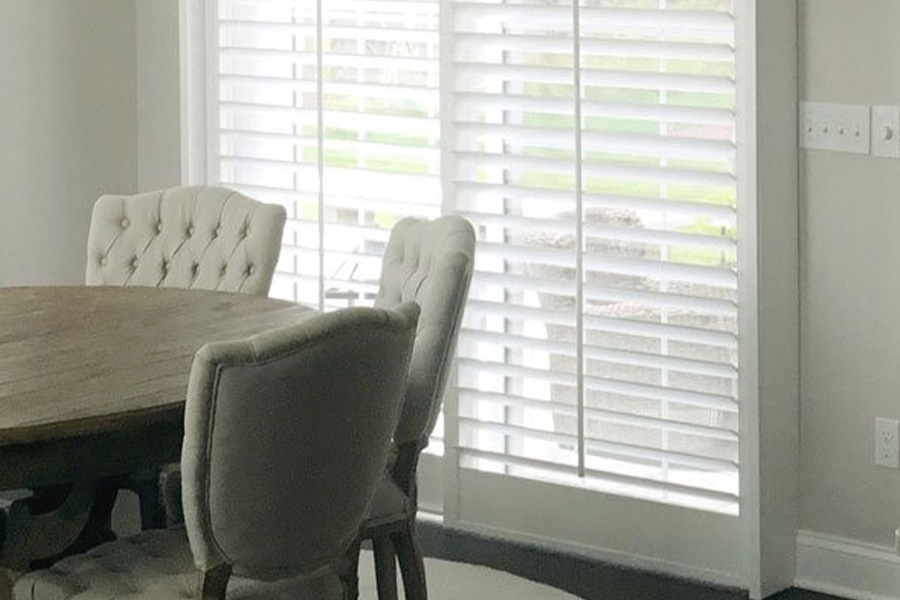 Window treatments on a patio door need to withstand lots of bumps, plus the usual wear and tear from operating them. That's why sturdy interior shutters are your best option instead of sliding door blinds. Their thick, solid louvers don't bend or break from regular use or when your family and pets bump against them. If you're worried about the cold, heat, sun, or moisture from outside affecting them, get
tough faux wood Polywood® shutters
. They never crack, warp, or discolor and will last decades no matter how much traffic your door sees.
Polywood Shutters Insulate Your Patio Door Better Than Sliding Door Blinds
Patio doors pose a problem for energy efficiency. Their big panes of glass magnify the sun's heat and warm up your house in summer. At the same time, cold drafts can sneak in around their frame in winter. Both issues drive up your energy costs as your heating and cooling system works overtime to maintain a consistent temperature inside.
Sliding door blinds add virtually no insulation to your patio door. The slats don't fit tightly against each other or the door frame to block heat and cold. Polywood shutters, on the other hand, can block up to 30 degrees of temperature transfer when closed. They have weatherstripping that keeps out most drafts, and their louvers block hot UV rays when closed.
Looking For Options Instead Of Sliding Doo Blinds For Your Patio Door? Talk To Sunburst
When you need window treatments for a tricky patio door or another window, talk to the experts at Sunburst Shutters. We have something for every window and will even bring samples to your home to show you how they look in your home. Call us at ​​877-786-2877 or fill out the form below to schedule your free in-home consultation.