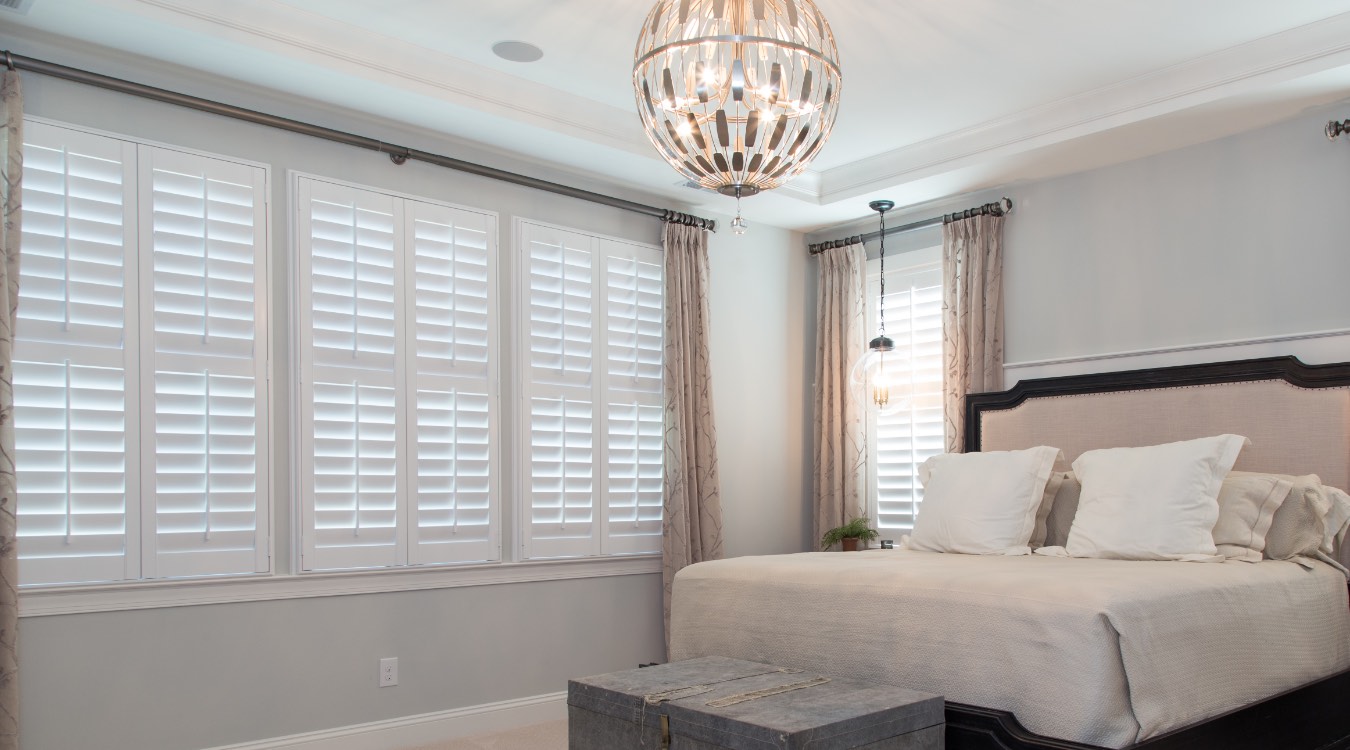 Should You Use Plantation Shutters With a Divider Rail?
Discovering the right shutter option for your home all comes down to what you're looking for. Would you like more privacy? Are you looking for more control of the light from your windows? If you answered yes to either of these options, a plantation shutter with a divider rail may be the perfect interior shutter option for you. Offering contemporary design and a variety of customizable options, shutters with divider rails work perfectly for large or specialty windows.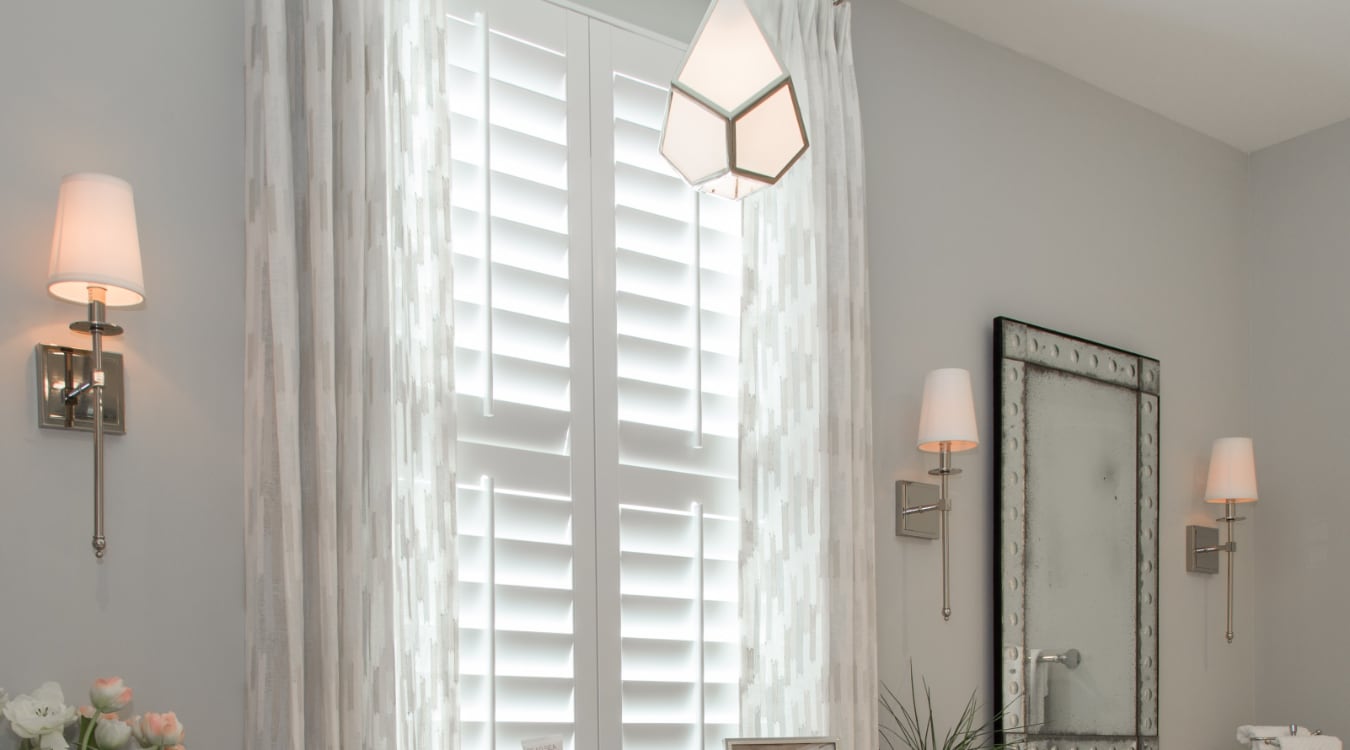 What Is A Divider Rail?
Using a Plantation shutter with a divider rail gives your window a little something extra. Instead of tall, two-panel shutters, plantation shutters with a divider rail are displayed as two sets of shutters stacked atop one another with a solid strip of material in between them. Each shutter section is designed to let you open the top section of shutter panels independently from the lower section -- which allows you more control over privacy and lighting.
Shutters with a divider rail work well for taller windows, especially those facing the street. Typically, you will open up the top tier to get the view and allow for sun exposure, but keep the bottom shutters closed for more privacy. Then, when you want an unfettered view, you can open up both sections together.
Divider rail shutters also work well when directing light by tilting the louvers. As the sun moves around during the day, you can completely shut the upper-tier to block sun glare, while angling the lower half to still bring in some natural light. Of course, if you use Polywood® plantation shutters, you can still get the same energy-efficiency benefits by shutting both tiers and keeping the louvers closed.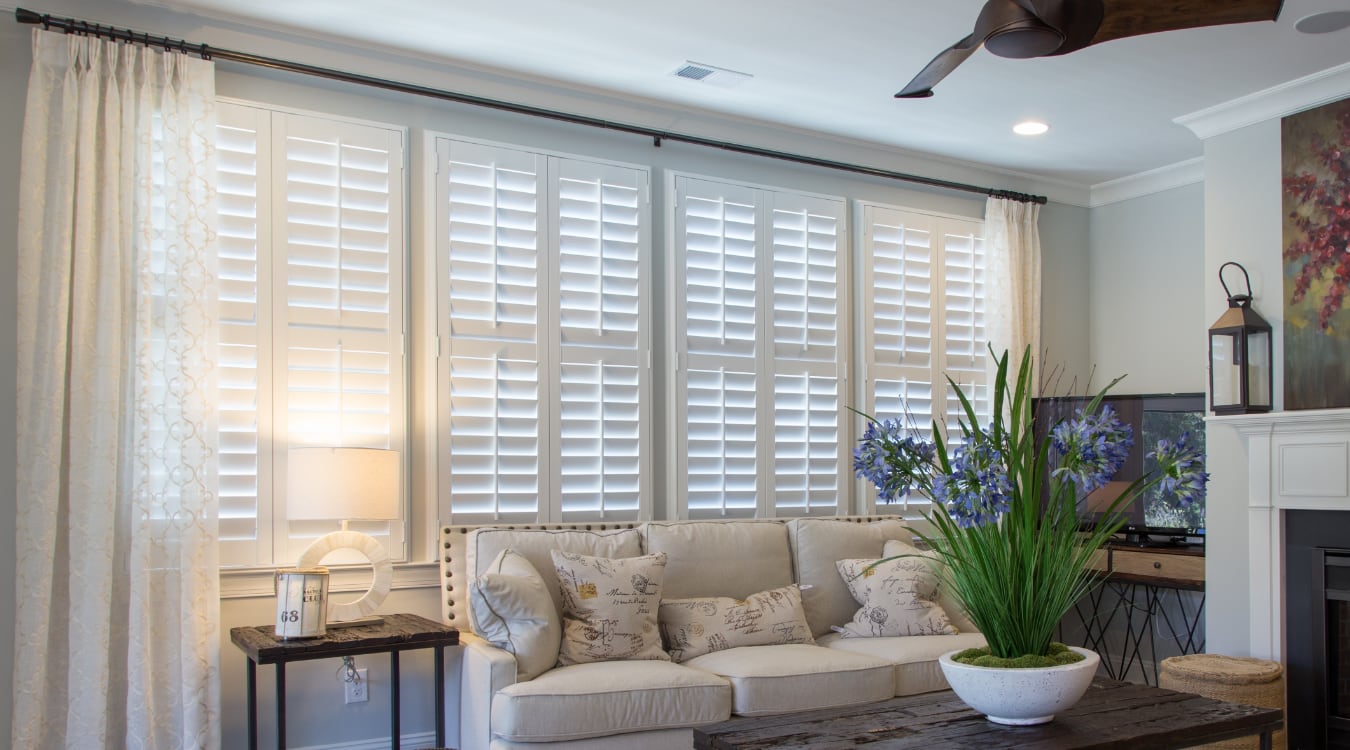 Will Shutters with a Divider Rail Work in My Space?
Shutters with a divider rail are a popular choice for street-facing windows, bay windows, bedroom windows, or family room windows where you would like the flexibility in the daily use of your shutters. The independent top and bottom panels give greater adjustability, offering an abundance of natural light without the limitation of privacy restrictions.
The key is to have tall enough windows to accommodate sets of shutter panels. Shutters with a divider rail work in a variety of styles and are frequently used in Colonial, traditional, or farmhouse decors. For your views that should always be on display, you might want to consider shutters with a divider rail or even double-hung shutters -- especially if there are privacy concerns at the ground level.
You can also get double-hung shutters or tier-on-tier shutters, which are similar to a shutter with a divider rail as they have a top and bottom set of shutters that operate independently. However, these shutters may not have as clean as a look than the more popular divider rail shutter. You can also choose a front-facing tilt rod or a hidden tilt rod for your shutters.
Perfectly Balance Privacy and Natural Light With Plantation Shutters with a Divider Rail From Sunburst
Wondering if a divider rail is the right choice for your plantation shutters? Just call (877) 786-2877 to schedule a free in-home or virtual design consultation. Your Sunburst Shutters rep will help you find what's best for your windows and home and can show you the benefits of divider rails for your plantation shutters.