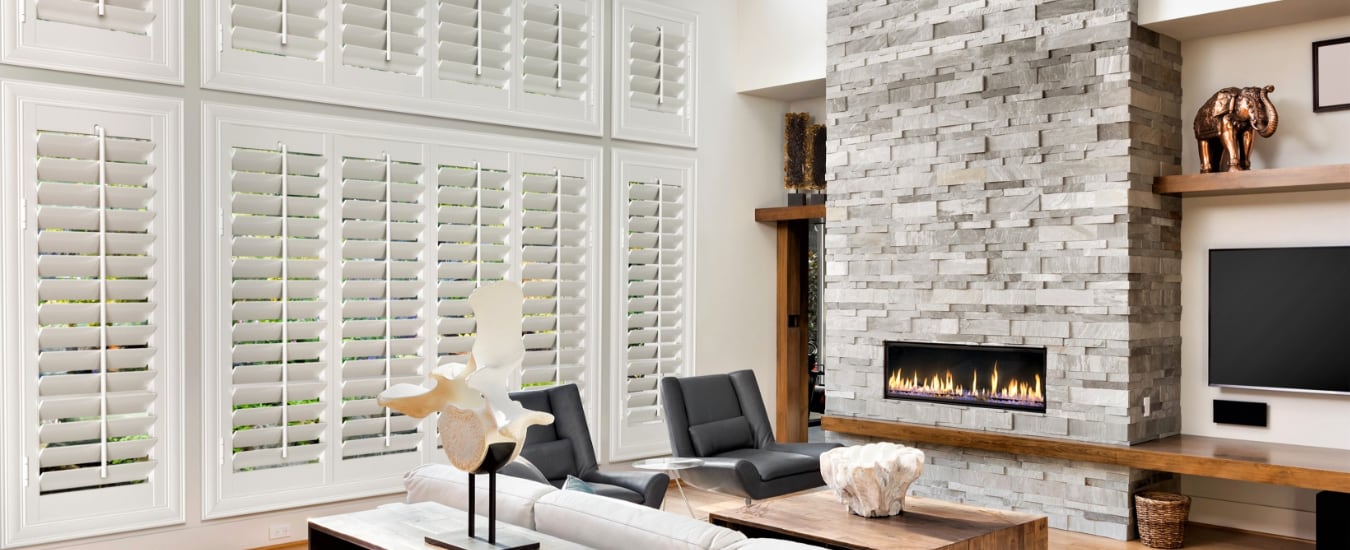 What Are The Best Window Treatments for A New Construction Home
When you build a home, you have to do more than pick the floorplan and siding. Every detail, from custom lighting to window treatments, creates a personality. But if you get the details right, your house will seem like home from day one.
With all that planning and agonizing, why would you settle for builder-grade blinds? The window treatments in your new construction home should be just as essential as your hardwood floors or kitchen countertops. Based on your architectural style and needs, here is a list of the three best window treatments for a new construction home.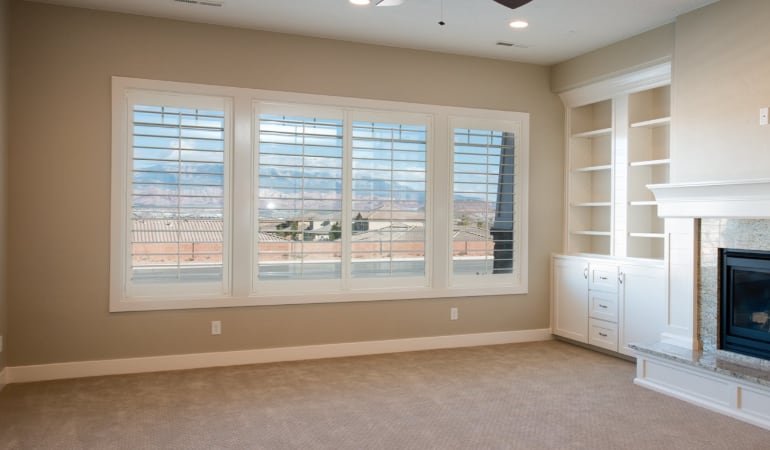 Faux-Wood Plantation Shutters Bring Style, Durability, And Energy Efficiency
For a window treatment that can seamlessly blend into any style, try white faux wood plantation shutters. These shutters completely encase your windows while directing light with their large louvers. Open up your shutters to let in the sun, and then when glare becomes a problem, you can just angle the louvers. Then tilt the louvers entirely upward for total privacy. A plantation shutter's versatility helps when you just move in, as you may not know precisely how natural light works in your rooms yet.
You know your window treatment will last a lifetime by choosing a quality faux wood shutter, like Polywood®. These shutters are made with a durable faux wood mixture that will never yellow, fade, warp, or degrade. They also will block heat loss from your windows, allowing your home to stay at a comfortable temperature by your windows. In fact, Polywood Shutters maximizes energy efficiency and can block up to 30 degrees of outside temperatures.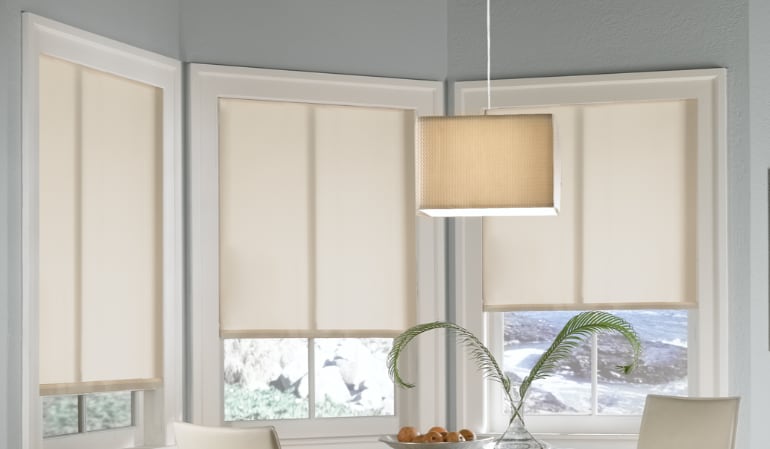 A Classic Roller Shade Balances Simplicity With Style
No matter if you want traditional decor or modern style, a classic roller shade could be the perfect window treatment for your new construction. These shades come in various colors, patterns, and trim so they can be customized based on each room's unique decor. Roller shades can be sleek and unassuming when you want the rest of the room to stand out. Or pick out a bold color to make your windows the focal point.
You can also get your roller shades motorized, which is excellent when you have large picture windows or windows that may be hard to reach. To raise or lower the shade, you just need to push a button on your remote control. You can also pair the motorization to your home automation system, like Alexa or Google Home, to give you voice control.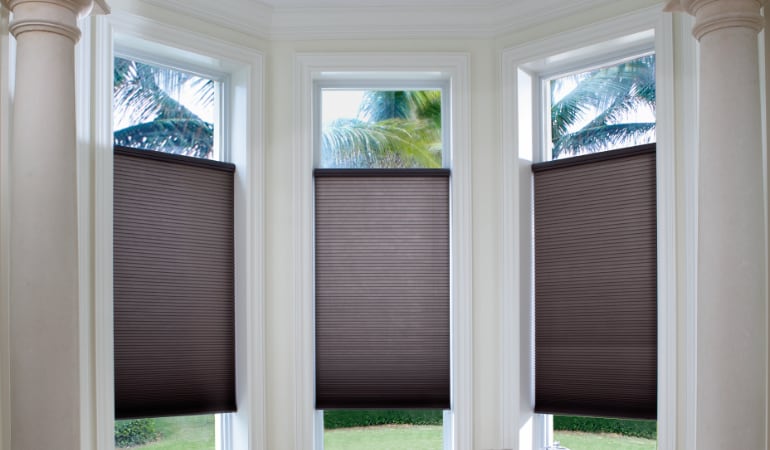 Cellular Shades Are Dimensional Window Treatments For New Construction
Sometimes it's hard to know what you want for a new window treatment until you live in your home for a few years. That's one reason why some new homeowners just throw up a basic blind. However, a better solution would be to install a neutral-colored cellular shade instead.
Cellular shades use adjoining fabric cells that fold like an accordion, adding dimension to your windows. The stiff honeycomb cells allow the treatment to stop wherever you position it, giving you a great deal of light control. But they sit close to the window frame and remain unassuming -- especially when you get them in tan or off-white color. Cellular shades even bring some energy efficiency to your home by trapping heat to the window.
Choose Sunburst Shutters Window Treatments In Your New Home Construction
Sunburst Shutters and Window Fashions offers superior custom made-in-the-USA window treatments that will work perfectly in a new home. Call (877) 786-2877 to schedule your free in-home or virtual consultation today.