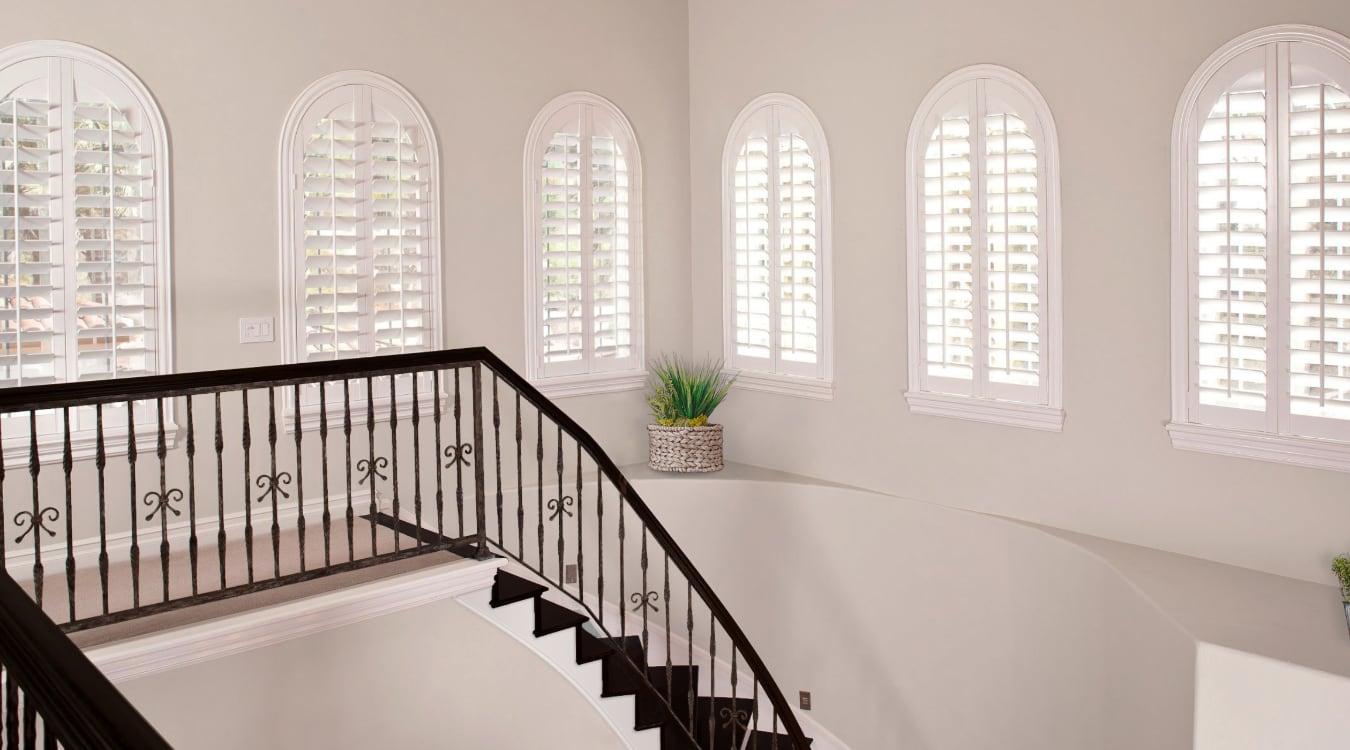 5 Reasons To Cover Your Stairwell Windows With Shutters
Are your large stairwell windows bare because you don't know what to do with them? Are you looking for a window treatment that controls light and provides privacy? Adding window treatments such as shutters to your stairwell windows not only enhances your window's beauty but provides other benefits as well. Here are 5 reasons you should cover your stairwell windows with shutters.
Shutters Add Both Interior And Exterior Design Appeal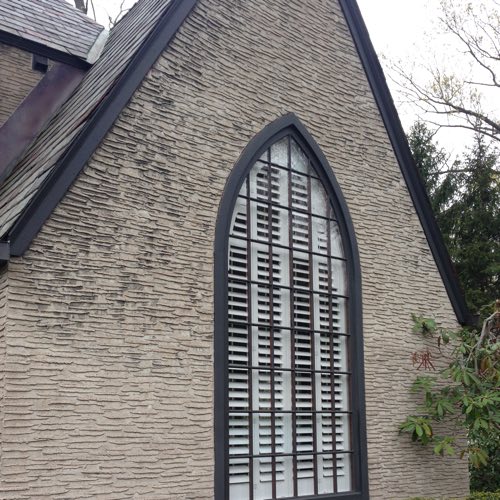 Covering your stairwell windows with shutters not only improves your interior space, but it also adds curb appeal. People looking at your home from the outside have their eyes drawn to your stairwell windows since they're taller than other windows and often are in interesting shapes. The horizontal lines of the louvers can be seen through the windows and give your home a crisp, high-end touch.
There are a variety of plantation shutters to choose from to match your style and décor. Polywood® plantation shutters are classic and blend well with any fashion. Ovation® wooden shutters add the rich warmth of wood. Reclaimed wood shutters bring nature inside and add texture with their knots and grooves.
Shutters Let You Adjust Light And Add Privacy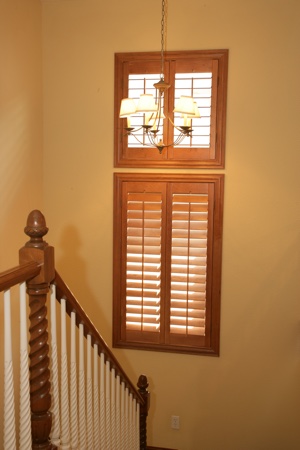 Shutters let you control the light that comes through your stairwell windows and also provide privacy. If your stairwell windows are low and accessible by a landing, you can easily adjust the shutter louvers to open or close, depending on your needs. If your windows are high and hard to reach, you can set the louvers in a horizontal position that lets light come through and also provides some privacy for house members walking along the upper levels.
Shutters Increase Your Energy Efficiency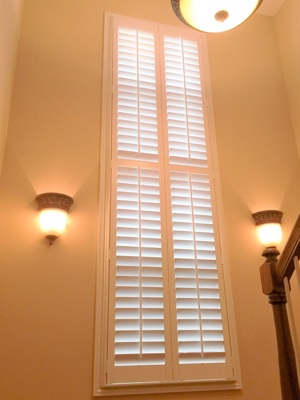 Large stairwell windows are beautiful, but also prone to energy loss. Polywood shutters are energy efficient and, when closed, reduce heat transfer through windows by 45%. They're 1600% more energy efficient than traditional aluminum blinds.
You Can Customize Shutters To Fit Any Shape Of Window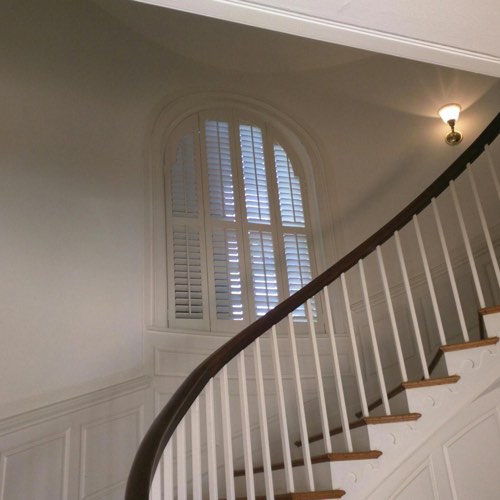 Is your stairwell window a bay window, arched, or octagonal? Polywood and Ovation shutters can be built to fit any size of window beautifully. The shutters can be built with horizontal louvers in a louvered arch style, or in a fan shape or sunburst above the shutter panel so that they're easy to operate. And your window's unique shape won't be hiding behind a rectangular window treatment like shades or blinds.
Shutters Are Easy To Maintain
If your stairwell window can only be reached by a ladder then you need a window treatment that is easy to maintain and will look stunning for years. Polywood shutters are finished with a UV-resistant paint so that they won't fade or yellow over the years. They're durable and will last decades if they're maintained properly.
Shutters are also easy to keep clean. And if you keep your shutter louvers in a fixed position, you won't have to adjust them for light or privacy.
Find Out More About Why Shutters Are A Good Choice For Your Stairwells
Want more inspiration for how to use shutters in your stairwells? Check out our idea gallery for stairwell window treatment ideas as well as window treatments for other areas of your home including your kitchen, living room, or other rooms? Then when you're ready to order your window treatments contact us at 877-786-2877 to schedule a free in-home consultation!